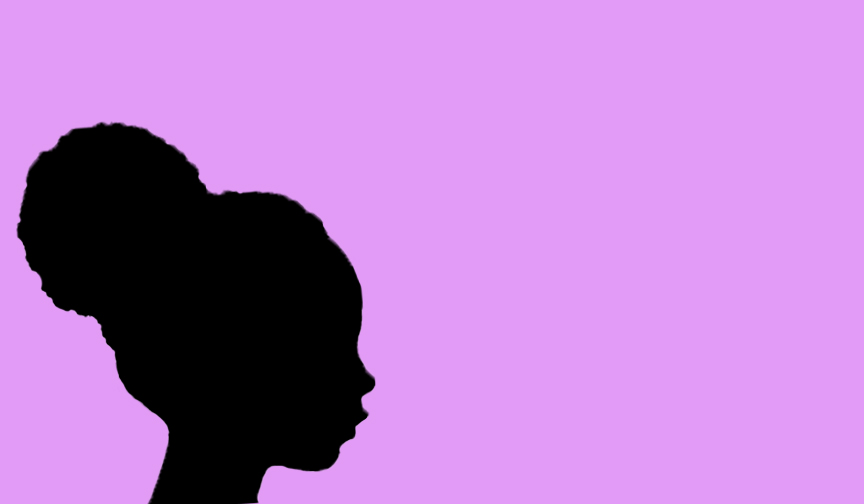 Last month, communities across the country demanded answers after news came to light that an outstanding amount of black and Latinx girls were missing in Washington D.C. The call to action was prompted after the D.C. Police Department and members of Twitter took to the platform to share the information of girls who had yet to be located. Although this galvanized media attention around the issue, false reports arose in regard to the amount of girls in crisis — an inaccurate Instagram post went viral after it stated that 14 girls in the area had gone missing in the span of 24 hours. During a press conference in March, D.C. police explained to NBC Washington that the statistic was untrue, and that there hadn't been a spike in the number of missing girls in the metropolitan area.
"Some of this viral media left people with the false impression that people were being abducted and that nobody cared and that was entirely wrong," D.C. Mayor Muriel E. Bowser told The Washington Post. Still, communities were taken aback at the sheer number of young girls of color that were documented as missing. According to the FBI's most recent data from 2016, 36.7 percent of missing juveniles in America are black. The Washington D.C. Metropolitan police department has recorded 501 cases of missing children so far in 2017, 22 of which are currently open.
Despite inflated statistics and fake news, valid outrage stemmed from the black community's deep-seated distrust of law enforcement and how it deals with missing, abducted, and trafficked youth of color. In 2014, 8-year-old Relisha Rudd vanished and received little major media coverage — she still has not been found. Historically, black girls have disappeared and police have not reacted with urgency to find them. Officials are often dismissive and deem the girls as runaways, which ignores the range of possibilities that contribute to missing youth of color; it also undermines the systemic issues that tie into those instances.
The FADER spoke with Niki Irene, an advocate for survivors of trafficking, and Dr. Madye Henson, the president of Covenant House, a homeless shelter for exploited youth in D.C., to talk about the sobering danger that black women and girls face. Irene and Henson explained how structural and social systems have failed young women of color, and highlight the ways that the community and law enforcement can come together to protect them.
---
NIKI IRENE: I found out about the missing girls through my advocacy work with trafficking survivors, because we receive the missing persons releases. I was already aware that there are over 60,000 black and brown women missing in America, and have been, for years, and that it's a problem that nobody really addresses. I live in a neighborhood in D.C. called Trinidad, and I live near a school. Ever since it became realized that there's all these girls who have randomly vanished into thin air, there are parents who have set up shop around my neighborhood on each corner. They make sure if the kids aren't holding hands with somebody that someone is at least close by. They'll ask the kids, "Where do you live? Where are you going? Pay attention to the cars." We know in our community we can't rely on the law enforcement because they're making this be the norm. And it doesn't have to be the norm. So they're taking it upon themselves to make sure that girls and boys are getting home safely.
There isn't a whole lot we can do without being criminalized for it, actually. We're not given the space to do community policing, we're not given the opportunity to say, "This is my community, this is my home, and I'm going to take care of it." Because when you see too many of these black and brown people just standing around, now the police wanna know why they're standing around. And when they ask us questions, like, "Why are you standing here?" We say, "To make sure the kids get home safely" and they say, "Okay, they should be fine, you're loitering." So we don't really have a whole lot of options. There are folks who sit around and wait in their cars, and they look like parents picking up but they're really being lookouts for the kids in the neighborhood and making sure they're getting home okay. They're doing the best that they can, and a lot of it has to be more covert, but they're doing what they can to make sure that everybody's safe.
I attended the town hall meeting in D.C. and it was filled to the brim and very emotional. There were people in the hallway, people standing outside, and every age from retirees to teenage mothers with toddlers on their hips, were concerned. It's not lost on the community, I think it's mostly lost on the local law enforcement because they don't know what to do about the problem. During the town hall, parents were standing up and saying, "Hey, why aren't you doing anything about this?" And there were people mentioning, "Maybe the girls ran away because they wear make up and they have elaborate hairstyles, and they dress in tight clothing." That's ridiculous. When people asked about an Amber Alert, the chief of police basically said that these girls don't fit the criteria for one. He said there has to be some sort of sign or communication that suggests they're in some sort of imminent danger. Isn't it the most dangerous when you haven't heard anything at all? When you're young, and reckless things are happening around you, you get blamed for it.

Regardless of whether it's a new problem or not, [law enforcement] clearly are not handling it properly because it's still a problem. You're not calming the swelling; you're just letting it be this festering sore. It's not fair for people to say, "I can't let my kid go from home to school because I'm afraid they're going to disappear." They're looking at it like it's a norm. It shouldn't be the norm — no one is looking for them; they're not developing programs to help. I'm of course not going to know the stories of each of the missing girls, but it is a combination of problems. Some of the kids who leave home and run away. Some of them run away because they are queer, and they're being abused in a myriad of ways. Some of them are being sex trafficked. Some of them are lured away by an older man that claims to care about them. Some of them are lured away by someone they trust, like a family friend. Some of them are recruited to be trafficked, thinking it's going to be a better life, or that there's money involved, or think they can send money back to their family, because children are impressionable. But they aren't having conversations about that.
When the girls have been found, they don't say where they were, where they've been, why they left — we're just letting the subject float off into the abyss and don't follow up on it. I think it's important to have those hard conversations, where we talk about community policing, and not abusing the children in the home, whether they are our children, or they are foster children. It's also important to hold people accountable for the children that they're guardians of. If you're supposed to be caring for a child and you're not doing a good job, we need to know that you're not doing a good job. And this speaks to the ineffectiveness of the system, the system doesn't always work for a child's best interest. That ends up being political or economic, and it becomes this backdoor wheeling and dealing for the life of a child, and that's not good either.
As a black woman, I'm terrified. No one seems to care, they will make anything bad that happens to us our fault. And to lay the blame on someone for being victimized or feeling anxious about what goes on outside our homes is ridiculous. The problem is pervasive, and instead of pointing out that it's a problem, we're just told to avoid having that problem happen to us. It's ridiculous. It's outrageous. It is a systemic issue, and there's a lot of nuance, and I think we have to peel back the layers and have the hard conversation.
"It's not fair for people to say, 'I can't let my kid go from home to school because I'm afraid they're going to disappear.'" —Niki Irene
DR. MADYE HENSON: The socio-economic factors that impact this are no different than what we see that's impacting lot of poverty issues in communities in America. Recently, Covenant House looked at data across all of its emergency housing crisis centers in the U.S. and in Canada, looking for what were the top reasons that we see young people coming into those facilities. Interestingly, what we saw as the number one reason: young people had been kicked out of their homes, and/or had a disagreement with their family. That's 44 percent of everyone who came into Covenant House.
There's a lot of confusion around what the numbers are in terms of how many girls are missing and who is and who isn't. But, when we're talking black and brown young people across the country, and we start to look at who is being served and supported in emergency housing and shelters across the country, why is that number what it is and what's contributing to it? It is about options, and so where are people going to go? If it's an issue of economics, and it's issues of, "I don't have family or friends that no longer will allow me to come in," then what we find are people who are then going go to those options of being out of shelters. A more positive option is you find an organization like Covenant House who will you take in and give you that safe harbor. In other cases, they may not get to those kinds of resources, then you're out on the streets so you're gonna succumb to a lot of things that may allow you to believe that they will give you some kind of safety, or a place to sleep at night.
If young women are actually in a facility, they're not going to be counted as missing. The most common system across the country is once you go into a facility and you're given residence, then you're going to be entered into the system. They may be reported gone, but even in the last few days young people have seen that their name was on a list and they then said, "I'm not missing! Here I am," because they don't necessarily see themselves as being missing. They're with a friend, they ran away from a situation that they felt was dangerous or dysfunctional. So they're gone, but the place where they're supposed to be, whether that's a foster care or their own home — they left that space. So that's where I think we gotta be really careful around how we're reporting and talking about it.
There's a sense of urgency and that's good news around this issue. There are many reasons why young people being exploited and we want to give them acknowledgment. The other side of it is, what is it that the community can do? Everybody's eyes and ears need to be open. If something doesn't look right, then it probably isn't. Here in D.C., we need to be looking and making sure that those things are being communicated much more widely. If you see a very young looking girl in the company of a 37 to 40 year old man, and she's got 4-inch heels on, and it's not looking right, and it's two o'clock in the morning, then something needs to be done.
Most people don't know what to do. It is going and connecting with organizations, like a Covenant House, or others that have and are trained to get young people in the right place. It's opening up doors so that they know that there's no wrong door, and even if you did walk into this one and we don't have the services to support, then you're not gonna be lost and nobody's going to send you back into the street. For the larger community, it's also recognizing and knowing that they have protection. Whether it's with the local police department, or other agencies that are there. From a child protection standpoint, it may be that system that needs to be actually communicated with and contacted.
It's unique in D.C. There are other large cities that face this, but not unanimously across the country. But here, when you talk about affordable housing, this is probably one of the most unaffordable places for people to find housing. One of the known factors that inhibits or helps to eliminate the issues of young people being exploited is safe housing. So based on that data, Covenant House has connected that one of the greatest preventions is that a person knows that there is a safe harbor. A safe place in terms of where I am gonna be able to sleep, get food, and will I have resources that help me connect. When that's absent in communities, then you can have a bigger proliferation. I will also say, what you find right now, the blessing and the curse of it, is the internet.

"Everybody's eyes and ears need to be open. If something doesn't look right, then it probably isn't." —Dr. Madye Henson
Young people are very computer savvy; most people are walking around with a cellphone in their hand. How do we turn that cellphone into something of safety? Meaning they can get to the place they need to be, versus getting information and being pulled into a space that is really unsafe. Many young people, whether they leave home voluntarily, or they're kicked out of their homes, once they get out there, what many of them find out is that they they have little documentation to be able to move forward. That lack of documentation: they don't have IDs, they don't have social security cards, they don't have birth certificates; you can do almost nothing except go to this underworld. That's not getting a lot of conversation but it's a huge issue.
We have a lot of undocumented citizens, many whom are young people, some who because they're leaving a system, maybe they've been in foster, or even in their own home where that documentation is lost, it's not known. Maybe somebody else has used your ID for your first 18 years and you didn't even know about it until you walked out the door and tried it yourself. So they can't get a job, they can't get in school, they can't even get healthcare, they can't get immunizations because they're lacking that — it leaves them very vulnerable, and open to, "Where can I get some basics in life?" Unfortunately, that's where we find ourselves sometimes.
Local law enforcement needs to be working in concert with the community and families. In some cases, people felt that they called to report someone was missing, and they didn't feel that it got the attention that it should have got, or the immediacy around that. I think that a lot of that is also related to age and abilities. If you are a minor and under 13 years of age, you're going to get Amber Alerts. As we go closer to an 18 year old, then the question becomes, "Well they just left and they probably left on their own, or they're 17 in that process." So that is an issue, because many of those young people may be in trouble, but in fact because of the way it is done, and legally, they're looking at your adulthood versus minors. We need to talk about what this looks like.
Folks have been located and may be still on the missing list. But in cases where they find them and then what happens? If they were left on their own or they were asked to get out, often times it may be a very dysfunctional situation. It's not an issue of the girls as much it may be about the family, or the conditions in which they felt they needed to leave. Taking them back to the same place, isn't going to work. According to some recent statistics from the foster care system here in D.C., the young person that leaves and runs away from one of their homes does this on average of five times. That tells you that there's something else going on there that needs to be looked at, not just the runaway young person, but what are they running away from? And how are we working with families — where the sense of dysfunction that is either perceived or real — is being dealt with?