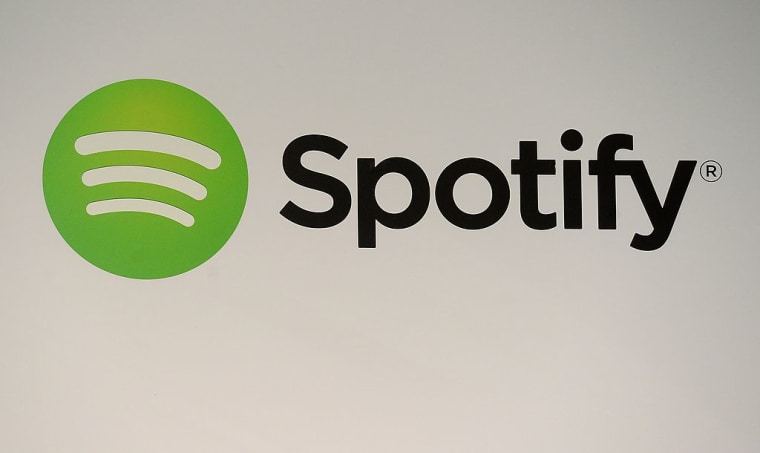 Spotify and Universal Music Group have announced a new licensing agreement that will give artists access to a "flexible release policy," meaning that artists will have the option of making their releases exclusive to the streaming services's paid tier for a two-week period.
The agreement, which was reported in March and officially announced on Tuesday, is the first major licensing deal with a major label for Spotify. It also marks the end of the service's policy of allowing its free and premium customers access to full-length albums on the day of their release.
In a statement on Tuesday, Spotify CEO Daniel Ek said the licensing agreement was reached based on "mutual love of music" between his company and UMG. "We know that not every album by every artist should be released the same way, and we've worked hard with UMG to develop a new, flexible release policy," he said. Ek also said that the flexible release policy would begin immediately for UMG artists and clarified that single track releases will still be available to free and premium users.
"Eight years ago, when streaming was a welcome but small source of revenue, UMG embraced partners like Spotify as a way to help return music to a vibrant future benefiting the entire ecosystem," Sir Lucian Grainge, chairman and CEO of Universal Music Group, said in a statement. "Working hand in hand with these digital services brought us the industry's first real growth in nearly two decades."
The deal is seen as a major step to clear the path towards Spotify's IPO. According to an initial report from The Financial Times in March, the deal offered artists the flexible release option in exchange for a lower royalty rate paid to the record label. The press release does not specify whether the royalty rates paid to the label or artists will be affected under the new agreement.
A representative for Spotify was not immediately available for comment.