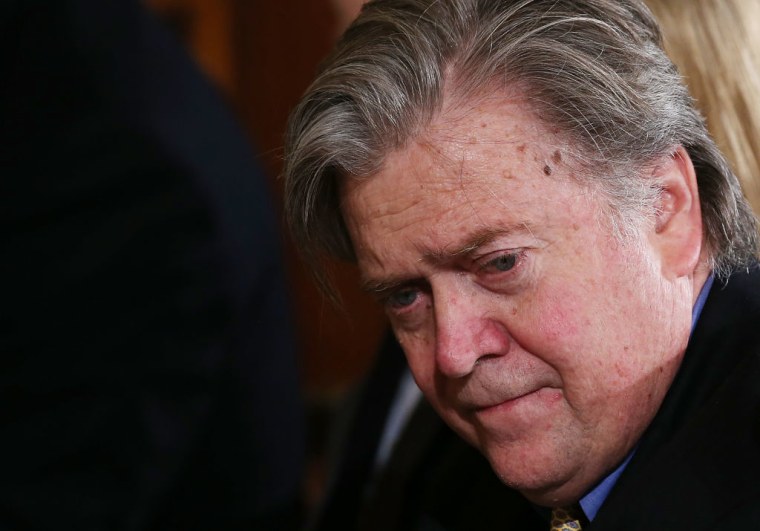 Donald Trump has removed Steve Bannon from his post on the National Security Council in a reversal of one the administration's most criticized moves, The New York Times reports. Bannon was not listed as an attendee at a principals committee meeting on Tuesday, and top military and intelligence officials have been reinstated in their previous roles for the national security organization.
The former Breitbart News chairman assumed the role soon after Trump took office. Bannon's role in Trump's campaign and administration has been scrutinized by critics, who have pointed to far-right nationalist views and past charges of domestic violence.
A senior White House official told The New York Times that the move was not a step down for Bannon, who the official said was placed on the principals committee to keep an eye on former national security adviser Michael Flynn. Flynn resigned in February after it was revealed that he lied to Vice President Mike Pence and others in the White House about his contacts with a Russian ambassador.
In an order dated Tuesday, and made public on Wednesday, Trump removed Bannon from the committee and reinstated the chairman of the Joint Chiefs, the intelligence director, as well as the the energy secretary, C.I.A. director and United Nations ambassador. Gen. H.R. McMaster, who assumed the role of national security adviser following Flynn's resignation, will now oversee the Homeland Security Council, according to the order.