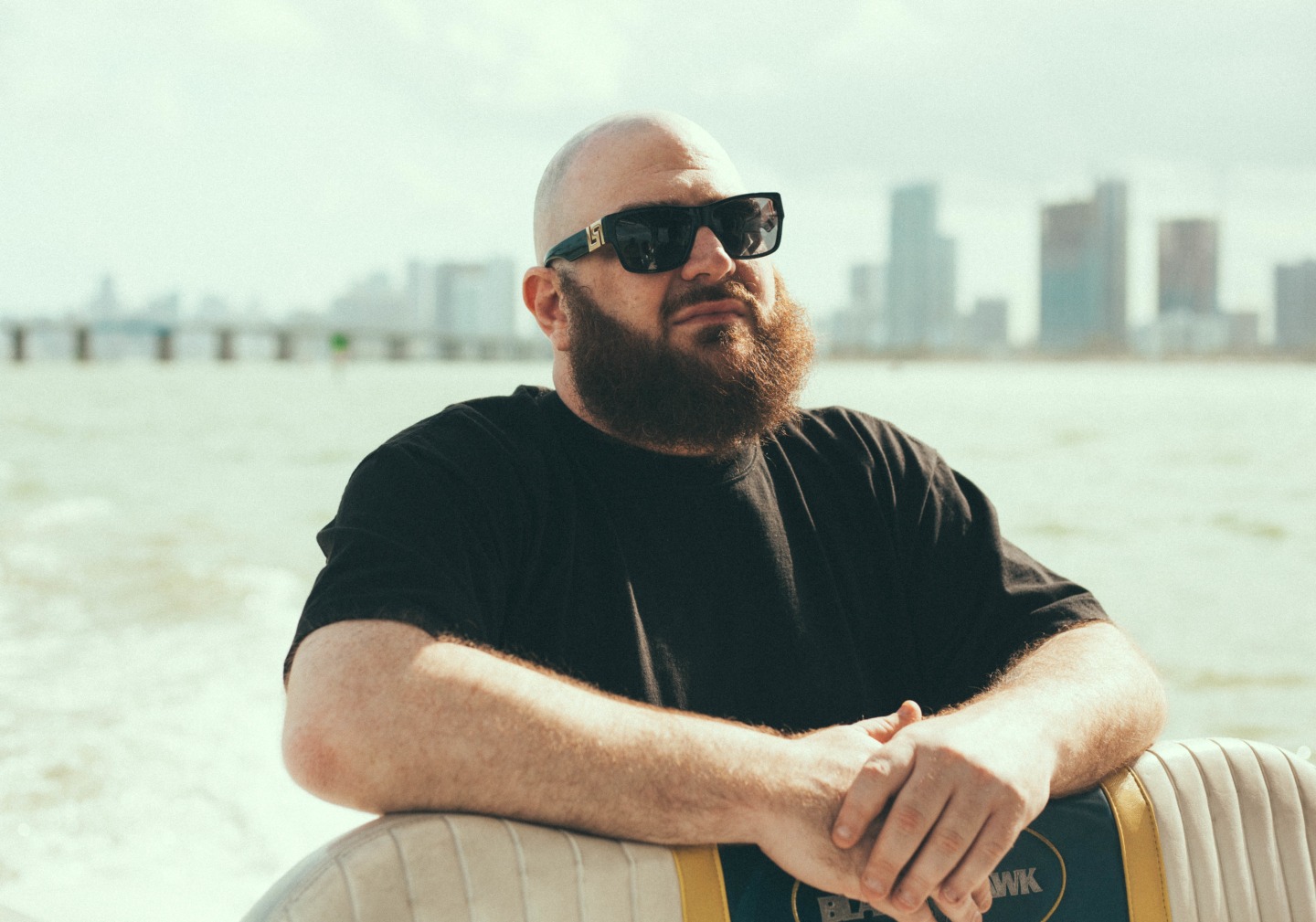 Before he crafted chart-topping hits for The Weeknd, Beyoncé, and Yo Gotti, Ben Diehl, better known as Ben Billion$, had already spent years in the studio. The Delaware-native moved to Miami in 2008 to pursue a degree in audio engineering, then worked for years behind the boards at the city's legendary Circle House Studios.
Unlike many producers of the day, Billion$ operates without a producer tag to mark his work, but — from the filtered sample chops of The Weeknd's "Often" to the crisp claps and hi-hats of Yo Gotti's "Down In The DM" — his beats are recognizable through their precision. Recently, Billion$ has been tapped for extended work on projects like The Weeknd's Starboy and Kodak Black's Painting Pictures.
Speaking to The FADER over the phone in March, Ben Billion$ discussed his evolution from engineer to hitmaker, what he learned from DJ Khaled, and the pros and cons of maintaining anonymity.

Was there a rap scene in Delaware when you were growing up there?
There was kind of was. It was the middle of nowhere, so nobody was ever hearing anything and it was before the internet, so we were secluded. There were a few DJs, rappers, and producers out there, and we were all aspiring to do something. Trying to figure it out from the outside looking in.
I grew up in the Rehoboth Beach area. It's crazy, I didn't even know this, but Starrah actually grew up a block away from me. I'm 15 years older than her, but I used to hang out with her older sister. We linked in L.A. and started talking and it was like, "Damn, I know your whole family." We're some of the only people I know of that made it out of there and are making money off music.
What music was important to you back then?
We grew up on East Coast hip-hop for the most part. In my younger years, it was Biggie and a whole bunch of New York shit. Battle rap. Everybody that rapped, they rapped about rapping.
When the West Coast era happened, and even when the South started happening, everything trickled in. Delaware almost has a Southern vibe, even though it's north of the Mason-Dixon line. We liked to think we were more city folks, but we weren't.
How did you start making your own music?
I got a couple of bullshit beat machines and samplers. I was 15, so it would've been 1995. One of my friends introduced me to the MPC. I saved up my money, sold a bunch of weed, and bought an MPC and some synthesizers. I taught myself, and I think for years I was teaching myself somewhat wrong, but I figured it out with what was there at the time.
What made you decide to move to down Florida and pursue a degree in audio engineering?
I was around 21 or 22, selling weed. I was really at a standstill as far as what I was gonna do with music. One day, people came into my house and robbed me at gunpoint while my girl was there. She kind of talked me into it like, "What's up with that school you were talking about?" I had enough money to get down there and go to school, so I was like, "Fuck it. Let's make this move and see what it is."
I got lucky when I was going to school at Full Sail. I met some people that were also doing music and they put me on to Circle House [Studios]. I ended up doing an internship with them and started connecting the dots.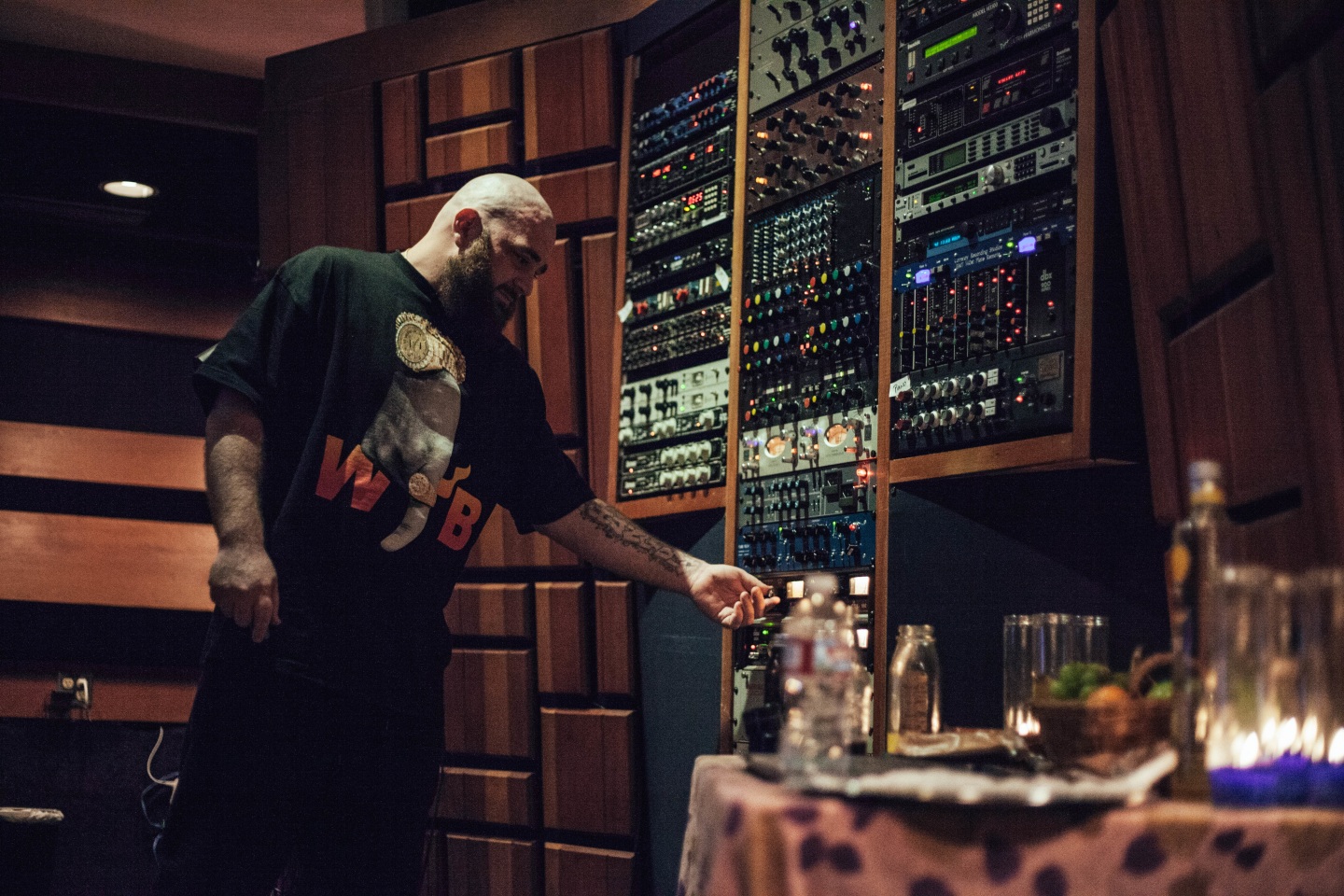 "Everybody I was working with, luckily, was winning. But I was making my engineering fee and everyone else was buying Range Rovers. It was like, "Maybe I'm doing this wrong.'"
What was happening with rap in Miami at the time?
The week I got down there [Rick Ross's] "Hustlin'" came out. I didn't even know who DJ Khaled was at the time, but I remember turning on the radio and hearing him play "Hustlin'" for an hour and half straight on the radio. It was really perfect timing because the scene was just starting to pop. When Ross came out, every dope boy in the city wanted to put out music. I got a lot of that trickle down money. Anybody that wanted a song mixed would come to Circle House. I'd charge my lil' $500 for a mix and keep it moving.
I was working as an engineer at Circle House when Khaled was working on his first album, and they ended up leaving me at the studio one day to finish up all the mixes for the album. I just cleaned everything up. Khaled used to think I was like his lucky charm. When I was around, good shit was happening — I don't know. When Khaled got his own studio, I left Circle House to go do all the engineering, some A&R work, and supervise the albums over there. I ended up working on pretty much every album he ever put out.
Did your producing get put to the side as you were getting deeper into the engineering work?
For a couple years, I was working seven days a week, 12 hours a day as an engineer. It was the best job I had ever had. But there was no time to put towards making my own music. I was content with it for a while. As I got further in, everybody I was working with, luckily, was winning. But I was making my engineering fee and everyone else was buying Range Rovers. It was like, "Maybe I'm doing this wrong." I started getting frustrated.
At some point, I was just mad and stopped making excuses. I started making beats whenever I could. I would be on the road with Khaled in the hotel, making beats on my laptop. Because they knew me as an engineer, at first, most people didn't really want to hear the beats. But I started getting placements here and there on Khaled's albums. One of the first records I did that set things off was Puff Daddy's "Big Homie."

As you started to work with artists from outside that circle, like The Weeknd and Belly, how have they perceived you?
Those artists liked the fact that I did have that engineering background. I have a grasp of sonics and an understanding of the recording progress. Belly wanted to be taken seriously as an artist rather than just a writer. We fed off that energy with each other — people think we're only capable of this. We had that driving factor of: "We're trying to prove people wrong."
Beyoncé's "6 Inch" was the first record that me and Belly did together. Beyoncé liked it but it was sitting for probably three years before it came out. I knew I had that on tuck and that kinda kept me going. At the time I wanted it to drop immediately. But in retrospect it worked out in my benefit that it came out when it did, 'cause it allowed me to build up my own catalogue.
Is your approach to production with a rapper different than it might be for a pop-oriented artist?
Kind of, but because of engineering I had worked with artists in almost every genre. It wasn't like I was trying to make pop instrumentals but I understood that side of things, which was actually was a blessing. A lot of the stuff we do — like experimental engineering, the extra sound effects, going in more on the vocal engineering — you don't always do in rap songs. Those were skills that I wasn't able to use on a lot of projects. Now, I try to bring that to everything I work with. I don't wanna be confined to a sound. After I did The Weeknd's shit, the rapper's like my rap beats more. Khaled used to tell me that: "Once you get your shit on the radio, your kicks and snares gonna sound more expensive."


The "Lockjaw" beat stood out to me a lot on first listen because it sounds like a very classic '90s sample beat, but it also finds a way to bring together two really different artists in French Montana and Kodak Black.
That one felt urgent. It's almost like a cypher. You really hadn't heard that in rap for a while. It felt like when Jada and Styles P used to go back and forth with each other. The textures of French and Kodak's voices are so different.
What was the recording process like for Kodak's debut album, Painting Pictures
Kodak had come to my studio a few times before he got locked up. His manager has been a close friend for years, and he told me about him early on, but I was just watching and seeing what would happen. When he first got out [of jail], we had him come to our studio and it felt like home to him. He was on house arrest, so he was only allowed to go to the club to perform or to the studio. I think it was his second day home, we ended up doing three songs that night. He would come two times a week and do about three songs a night. We ended up recording 13 songs and seven of them ended up on the album.
Did you feel any hesitation around working with him after he got out, given his case and the nature of the charges?
When he first got out this time, it felt like his energy was different. I felt like jail even humbled him a little bit. He was eager and ready to work. Nobody can make him do anything, but he listens and takes criticism. Ultimately, I wanted to be a part of this project 'cause I'm not from Florida, but I owe my career to Florida. And I feel like Kodak is the new voice of Florida. I treated this like a classic debut album.
Producers are increasingly becoming huge figures on their own, and a catchy producer tag is often a big part of that. You've never used tag on your beats. Why?
I ain't gonna lie, sometimes when I have a club record, and I hear it come on in the club, I'm like, "Damn, I wish I would've tagged it!" But most of the producers from my generation that I looked up to didn't do that. You knew their beats from the sound of their productions. The positive thing about it is, I can do 100 things and still only be known for the things that really go. That was part of the line of thinking, especially when I was coming up. Most people don't know I've done all the records I've done. So when this time period or sound runs its course, I can be a chameleon. I like the idea that I could wake up next year, go to Nashville, and make country music. I probably won't, but I could.