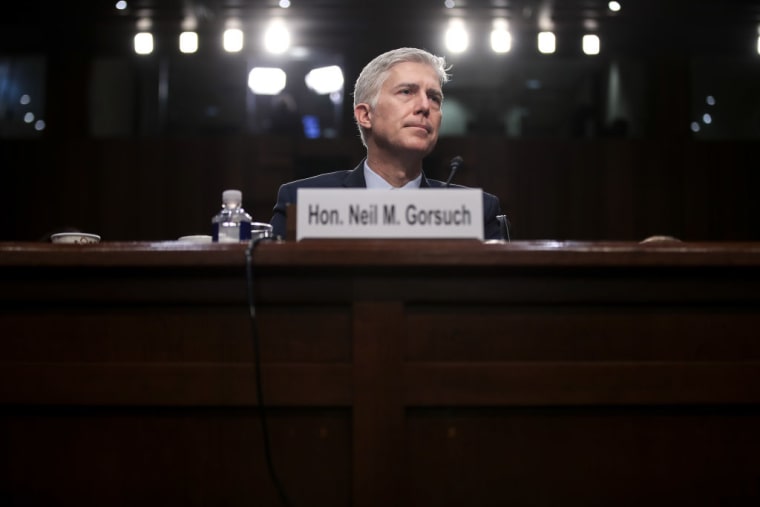 Republicans voted to change longstanding Senate rules on Thursday to allow for Judge Neil Gorsuch's nomination to the Supreme Court to move forward, Washington Post reports.
The so-called "nuclear option" allows the Senate to confirm Gorsuch's nomination by a simple majority vote, rather than the 60 vote super majority. The move came after Senate Democrats blocked Republican attempts to advance the nomination. The change in rules now means that all presidential appointees to the executive branch only need a simple majority to be confirmed.
After the vote on Thursday, minority leader Chuck Schumer warned that the rule change will have much broader implications. "The consequences for the Senate and for the future of the Supreme Court will be far-reaching," he said. "The cooling saucer of the Senate will get considerably hotter."
The change to the rules is the latest show of bipartisanship in a divided Senate. Many Senate Democrats were displeased over Republican treatment of Obama's nominee to the Supreme Court, Judge Merrick B. Garland, who was denied consideration altogether. Trump nominated Gorsuch to the seat previously filled by Antonin Scalia in January. Democrats have critiqued Gorsuch's past rulings on worker's rights and his ties to conservative organizations like Federalist Society.
A vote to confirm Judge Neil Gorsuch to the Supreme Court is scheduled for Friday.