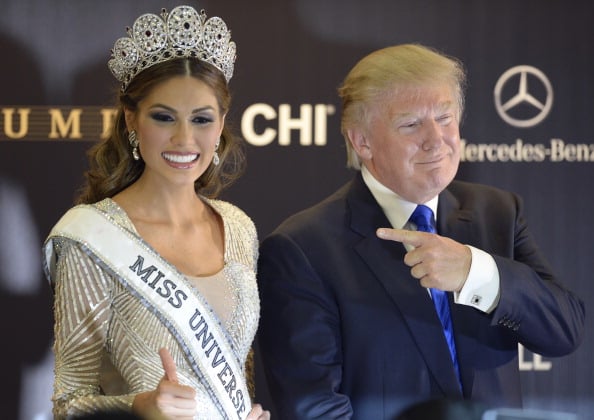 Mother Jones reported on Monday that Trump Models, the modeling agency owned by the president, will be shutting down in the near future. In an email obtained by the website, Corinne Nicolas, president of Trump Models, informed colleagues of the agency's closure.
"The Trump Organization is choosing to exit the modeling industry," Nicolas wrote. She explained that following the sale of the Miss Universe pageant, the Trump Organization has decided to "focus on their core businesses in the real estate, golf and hospitality space."
Nicolas did not specify when Trump Models would be closing its doors. According to the report, the agency has seen a number of clients and agents leave as a result of the president's rhetoric.
Nicolas assured the recipients of her email that the company will "be here to assist you throughout the process."