This New Track By Ghettotech Legend DJ Nasty Just Keeps On Giving
Now known as Detroit's Filthiest, he will release his Old English D EP later this month.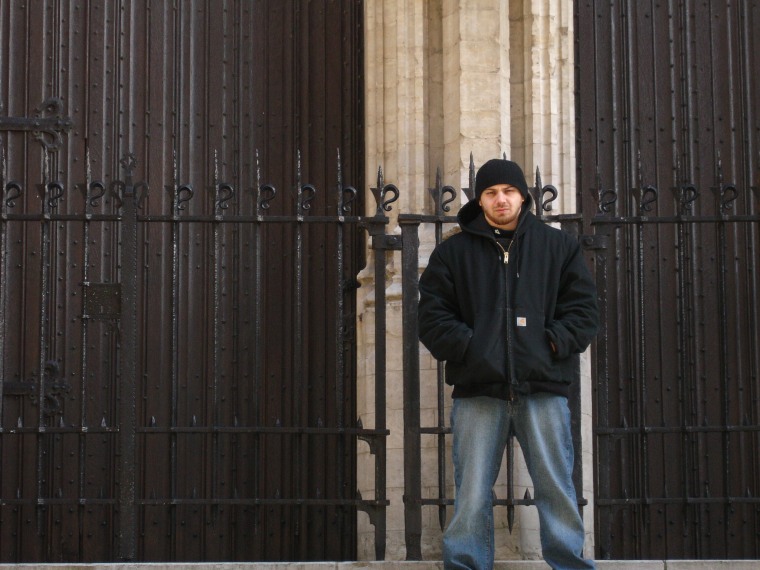 On the dance floor, I'm always listening out for hinges: a sonic handrail to pivot me in a new direction, or an unexpected shift of energy to pinball my limbs back into action. For some, that's the role that a vocal plays, but for me, that alchemy is most satisfyingly achieved on an instrumental level. Take "Legendary" by Detroit's Filthiest — f.k.a. DJ Nasty, one of ghettotech's pioneers who released on DJ Godfather's Databass Records in the late '90s — for example: even in its subtler moments, it's all build. Skippy drums, disintegrating bass, digital claps, swirling synth washes, and endless arpeggios unite with urgency, culminating in a sensual embrace that just keeps on giving. Due out on his Old English D EP later this month, it's like a trance-dipped Miami bass track, for which Detroit's Filthiest says early breakdance tracks were an inspiration.
"The story behind the song 'Legendary' was creating something that I hadn't done before," Detroit's Filthiest told The FADER over email. "When I produced that song in 2016 it marked my 20th year producing music. After releasing 100+ records, I always try to reinvent myself and stay relevant. I wanted to make something to pay homage to my early influences in music. When I finished the track I sent it to Big Dope P and he loved it. He told me that he was working on a music video to the track. When he sent me the video I was in awe with the elements of breakdance and retro themes. The crazy thing was I never told him that 'Legendary' was a breakdance track. Just from hearing it he knew what I was saying with the music. This to me means a lot because it proves after 21 years that I can still make music that connects with people."