This Photographer Asks Your Favorite Artists What They Would Do With Their Last Day On Earth
Gyasi Williams-Kirtley's "Last Days Project" unearths how our idols grapple with their greater purpose.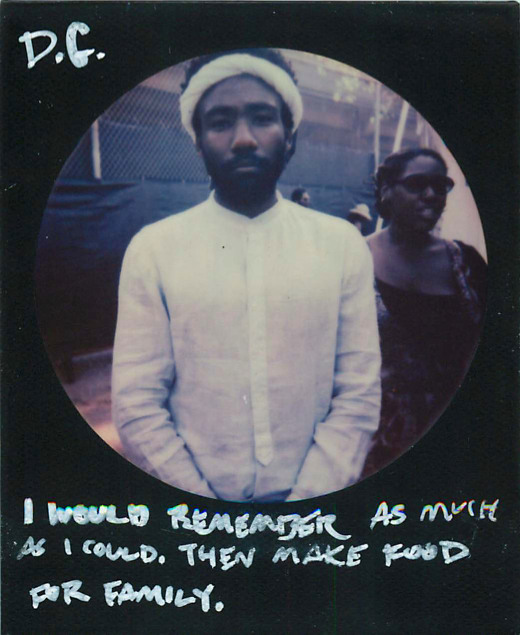 Since last April, New York City's Gyasi Williams-Kirtley has been asking her favorite artists a simple, but powerful question: "What would you do with your last 24 hours of life?" Her first subject, Arkansas' bLAck pARty, responded: "Do Acid and Buy Bikes for Kids." That quirky statement kicked off Williams-Kirtley's travels to cities like D.C. and Los Angeles, to expand her collection to some 80 polaroids for The Last Days Project.
Williams-Kirtley chose the polaroid because she wanted something tangible to look back on. "During the time a polaroid is developing, you can use that opportunity to have a conversation with your subject," she told The FADER over coffee at Brooklyn Roasting Company in late March. From there, she asks her subjects to write their response to the question on the polaroid with a marker. "It's interactive, it's personal."
"All these artists have different personalities, fan bases, subject matter, things they speak about," she adds. "I want to speak with icons who have something important to say."
With hopes to turn her collection into a book and further pursue her travels, the 23-year-old has shot the likes of Steve Aoki, Gallant, Jaden Smith, and Naomi Campbell, and recently displayed her collection at The Storefront Project gallery. Williams-Kirtley shared what inspired her to start the self-funded project, what her big question means in the age of social media, and her favorite encounters with her idols.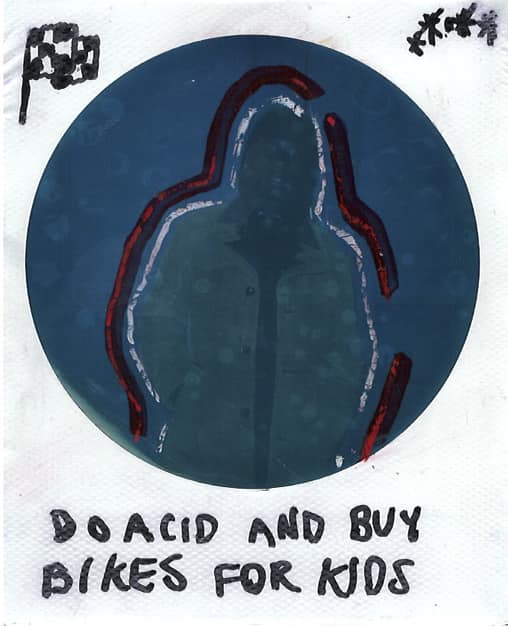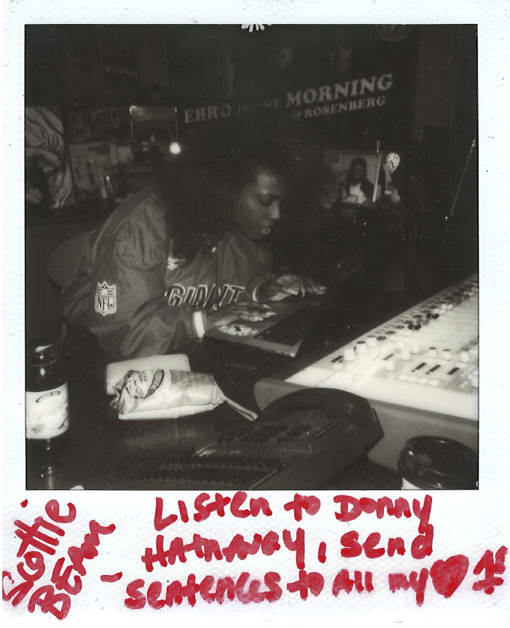 Was there a moment or event in your life that inspired you to conceptualize and take on the idea of the Last Days project?
What inspired the project was actually my godmother passing away. That really impacted me, so I started thinking about how others may cope with loss as I was coping with it. A lot of icons passed away during that time last year too — so it made me want to reach out to these people who inspire me and really learn about their lives. The project has evolved into a kind of social commentary on where we are as people in this digital age, what we care about, where our morals are, and what really matters. The influx of the internet and social media has changed the way that people interact with people. What matters to you most? I don't care about you jewelry or your last single — if you're someone who's influencing people, I want to know what you're really about.
Who are some of your favorite subjects, and what were the staying interactions you had with them?
Naomi Campbell was a really interesting one. I waited in line to see her at the VFiles show she did with Young Thug. When I got to her, she saw the camera and freaked out: "I love polaroids so much!" So she agreed to have her photo taken, and we talked about the project, and I asked her the question and she answered the question, but didn't write it down — she sat there for a moment, thinking hard on it, and she said it was a really hard question for her to answer: I don't live that way. And I heard her on that. Naomi is an icon, like she will never truly die. Her physical will pass, but that name and influence will never leave the world. I want people to realize that their bodies will leave, but their impact will always stay. And that's how you have to live your life.
Steve Aoki was fun to shoot too. I was walking around a showroom during Fashion Week, and I found and approached him and he was really nice, the whole time I watched him interact with people, and he was so kind to all of them. Not a lot of people can cope with all the attention, but he was so so kind. I snuck backstage and again, really witnessed that positive energy and it stuck with me. When I asked the question, he said he would just want to feel the way he felt in that moment. Seeing him work like that, it taught me a lot about work ethic and how the way you work and the attitude you bring impacts everyone.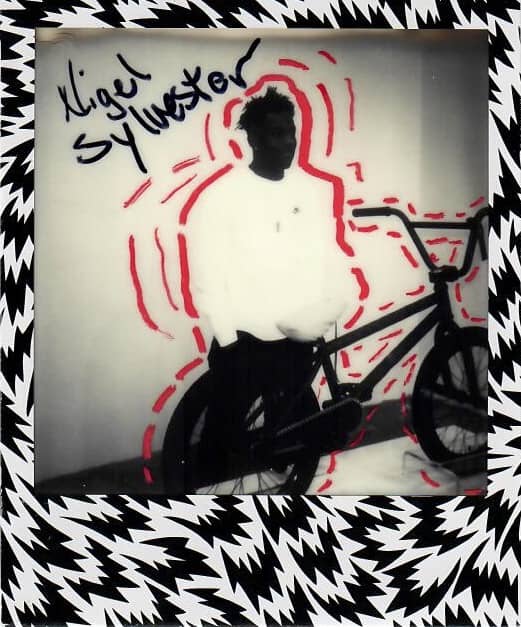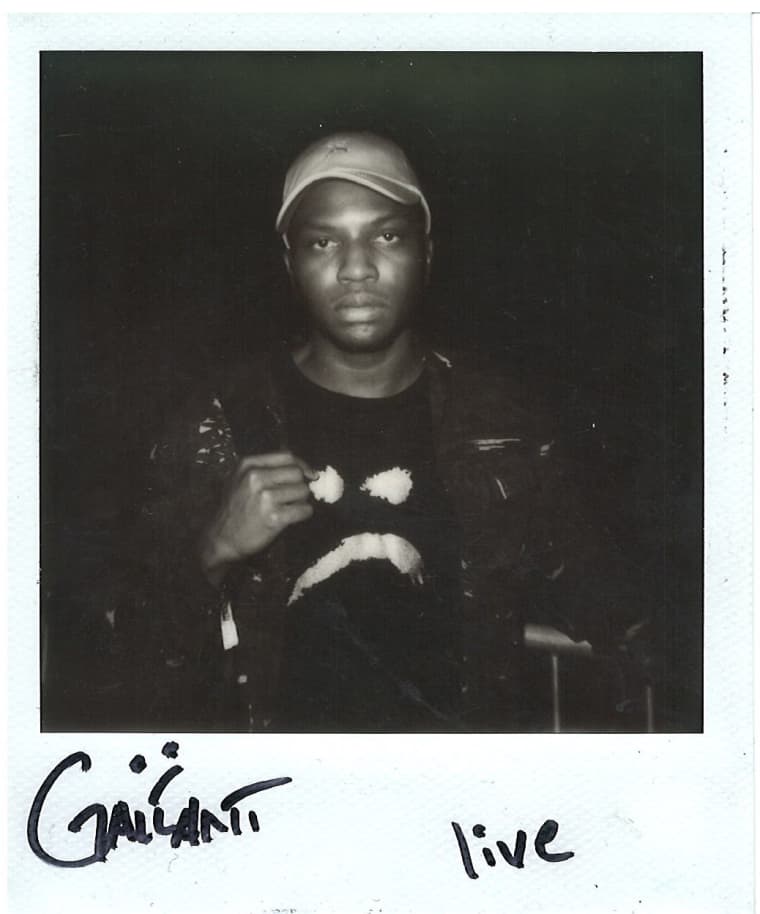 "I want people to realize that their bodies will leave, but their impact will always stay."
What does "celebrity" bring to the theme of Last Days?
[It's] our job as journalists, to lift the smoke and mirrors, but with tact and creativity. All these artists have different personalities, fan bases, subject matter, things they speak about. They all have different life experiences. A lot of people, especially young people, are so influenced by social media. If their fav wears something, the next week you'll see everyone wearing that too. People are aspiring to material things that are hard to acquire. But words are powerful — like when Donald Glover said he'd spend his last 24 hours with his family, I hope it inspired people to spend time with their loved ones. Sango told me that he would pray in his last 24 hours. And for people who look up to Sango that are religious, will maybe connect with their spirituality more after hearing him say that. I hope it helps people get back to the center of things.
Who's next on your list that you really want to photograph and connect with?
Kudi, Kanye, Pharrell, a few friends I'm really close to. Sometimes I wish I could speak with someone who's passed, like Amy Winehouse or Kurt Cobain. Working on this makes me think of those people and their lives. I want to speak with icons who have something important to say. People who inspire you to get up every day and work hard. Not everyone has that in their immediate life, so they look to the icons and idols around us. I want to feel that, and I want other people to feel that.