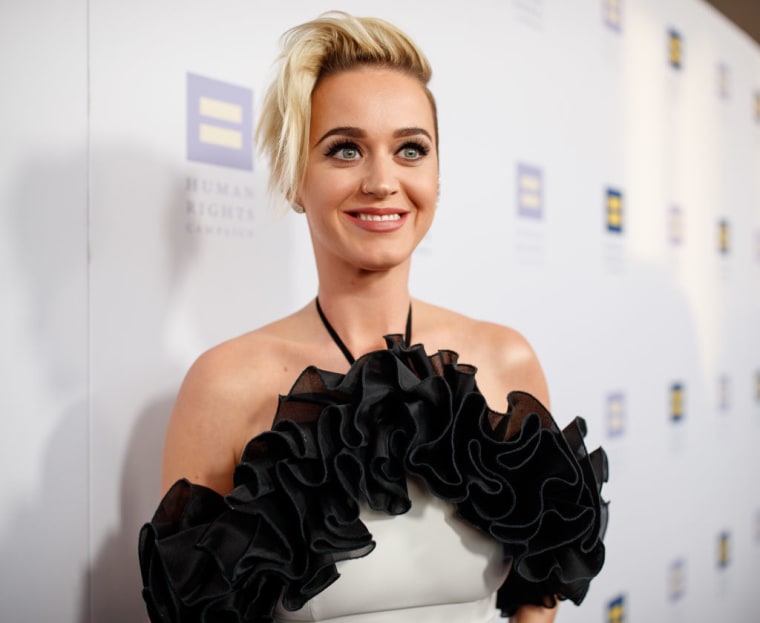 Sporting a brand new look, Katy Perry covered Vogue's latest issue and discussed her conservative upbringing and her opinion on The Grammys diversity issues.
In regards to the controversy surrounding awards show, Perry said, "We as a culture need to be inclusive and diverse, and I believe that that is not yet represented at the Grammys." She also offered a comparison, claiming that Beyoncé, who lost the Album Of The Year category to Adele, is "our modern-day Michael Jackson."
This year, notable artists, including Frank Ocean and Kanye West, decided not to attend The Grammys. Ocean, who did not submit his Blonde album to The Recording Academy for consideration, responded to criticism from Grammys producers before the show. "IF YOU'RE UP FOR A DISCUSSION ABOUT THE CULTURAL BIAS AND GENERAL NERVE DAMAGE THE SHOW YOU PRODUCE SUFFERS FROM THEN I'M ALL FOR IT," he wrote on his website. Many viewers echoed Ocean's sentiments following Adele's win over Beyoncé for Album of the Year.
Read Katy Perry's Vogue cover story here.