5 U.K. Promoters On How They Are Making House and Techno Nightlife More Inclusive
From London to Glasgow, these promoters are doing things differently.
For the past few years, I've spent most weekends going to house and techno nights in London. My first proper forays into nightlife made me feel elated; nothing is comparable to the feeling of a kick drum rippling throughout your body in a dark room. But experiences that initially felt exhilarating soon became consistently stifling. Being intensely stared at by men for dancing with other women on numerous occasions, and experiencing varying degrees of sexual harassment, started to slowly drain away my passion for dancing.
Dance music was born out of black and queer communities, but both mainstream and underground house and techno clubbing has largely strayed very far from its roots. Across the U.K., lineups and dancefloors are often dominated by straight white men. The world of professional promoters is pretty homogenous — and that's reflected in the crowds they pull in.
After months of leaving club nights feeling depleted and unsatisfied, I knew I needed to dig deeper for promoters who approached nightlife with more sensitivity. Along with the emergence of new booking agencies and collectives (like Discwoman in New York and Siren in London) that focus on booking marginalized DJs, there's a new wave of U.K. club nights dedicating themselves to making all clubbers feel welcome. Going to a night that is run by people who personally understand, or can heavily empathize, with the negatives of clubbing for women, LGBTQ folks, and people of color makes a huge difference. With a friendly, safer atmosphere, these nights can often feel like home for those who are sidelined from other clubbing experiences.
The FADER spoke to five U.K. promoters with a goal to make house and techno nightlife more accessible — from queer femme-centered London party Fèmmme Fraîche to Manchester techno quartet Meat Free.
1. Alice Woods, Meat Free, Manchester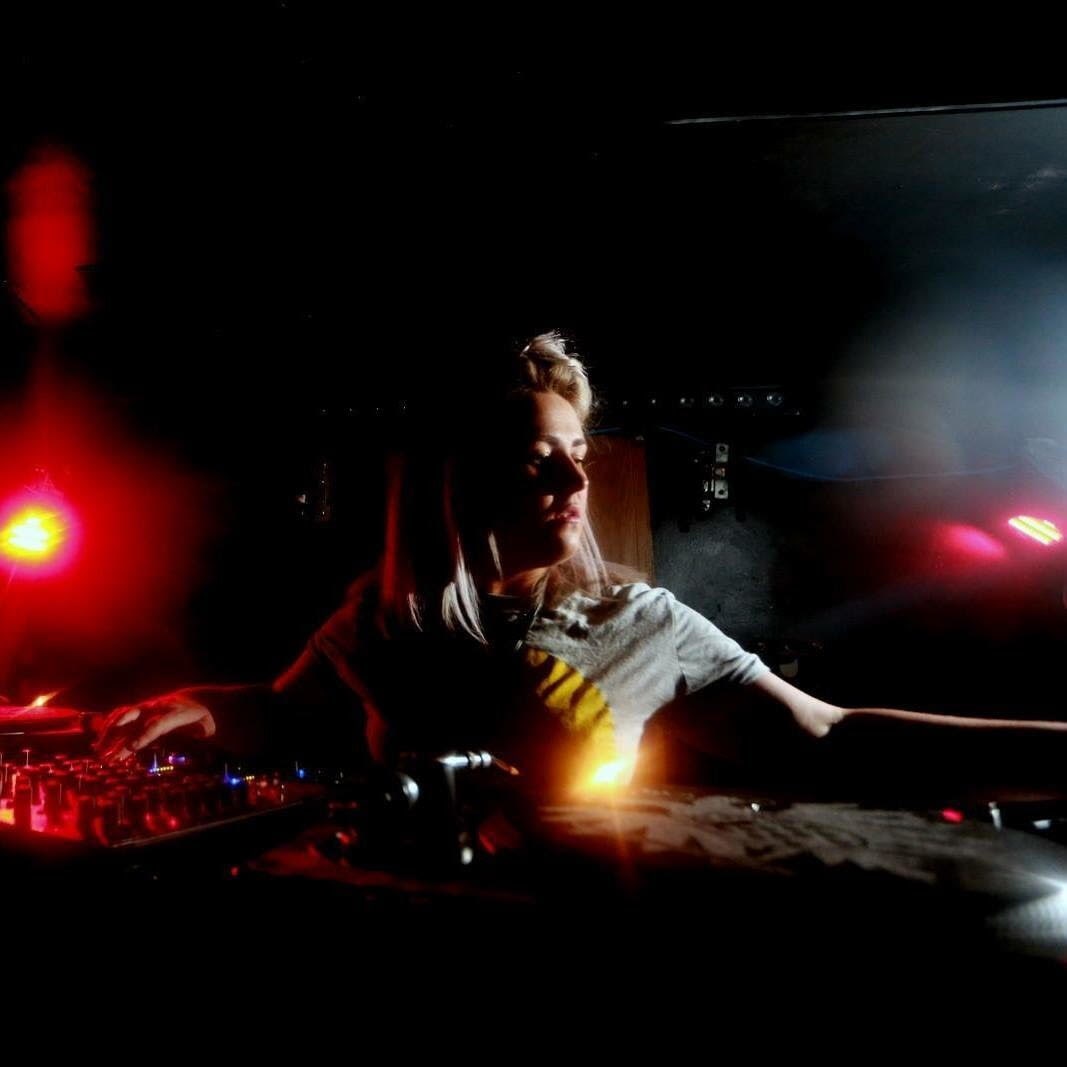 "When we first started Meat Free, we called ourselves a 'rave co-operative' — mostly due to our 'pay what you want' residents' nights. [It was a] concept that was born out of a backlash against big, impersonal, sanitized clubs and lineups. [The pricing was] a means we used to give control back to the punter.

"It's become overdone and clichéd now, but from the start we always gave out glitter (and still do). We believe it helps to keep everyone on the same level and feel like they're all part of the same team.
"It is vitally important to have female viewpoints behind the decks and behind the desks. Dancefloors definitely aren't unique in their hetero-white dominance, but we believe they can be the catalyst to change that."
2. Michelle Manetti, Fèmmme Fraîche, London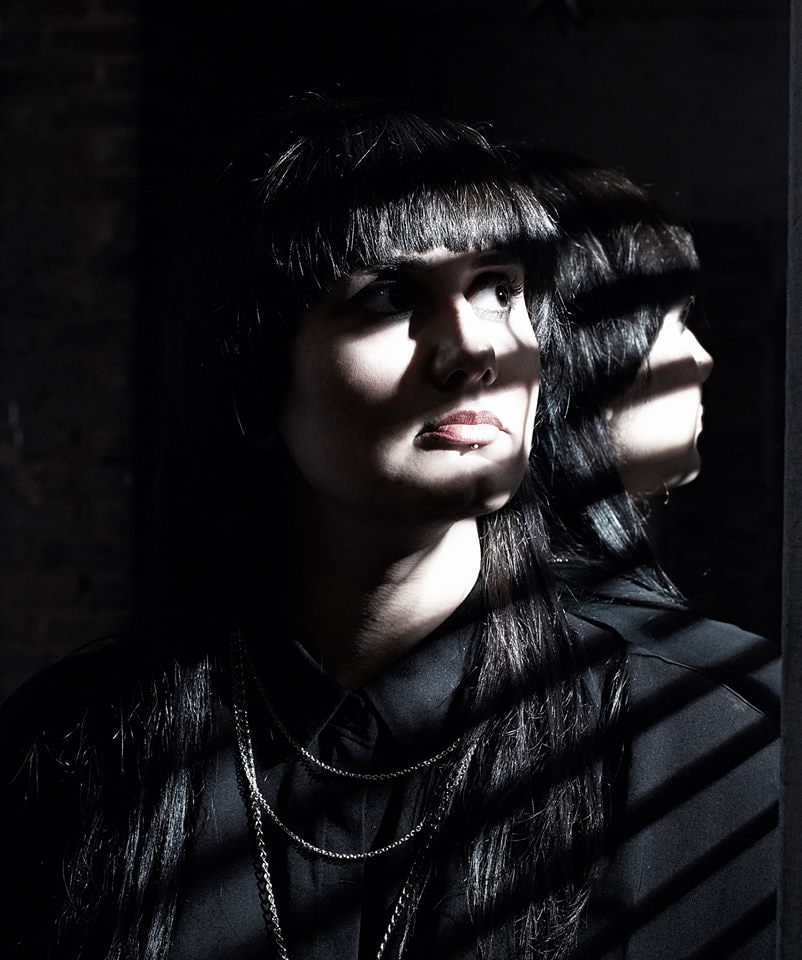 "We launched Pitch Slap, our first party, in April 2015. My co-promoter Sandra and I put on a party together under that name which massively went off and then Fèmmme Fraîche was born. Both parties are underground house and techno nights, predominantly promoted to queer girls, although we're open to anyone who respects the space. The queer femme nightlife scene tends to gravitate towards commercial music genres [like] pop and hip-hop, so we wanted to switch it up a little, and it seems there was an audience craving it.

"The parties we run give me the opportunity to book and play alongside some of the talented artists I'm also shouting about on [my blog] Lipstick Disco, all the while, giving girls an opportunity to listen to underground music and outstanding DJs in a queer safe space.''
3. Sarra Wild, OH141, Glasgow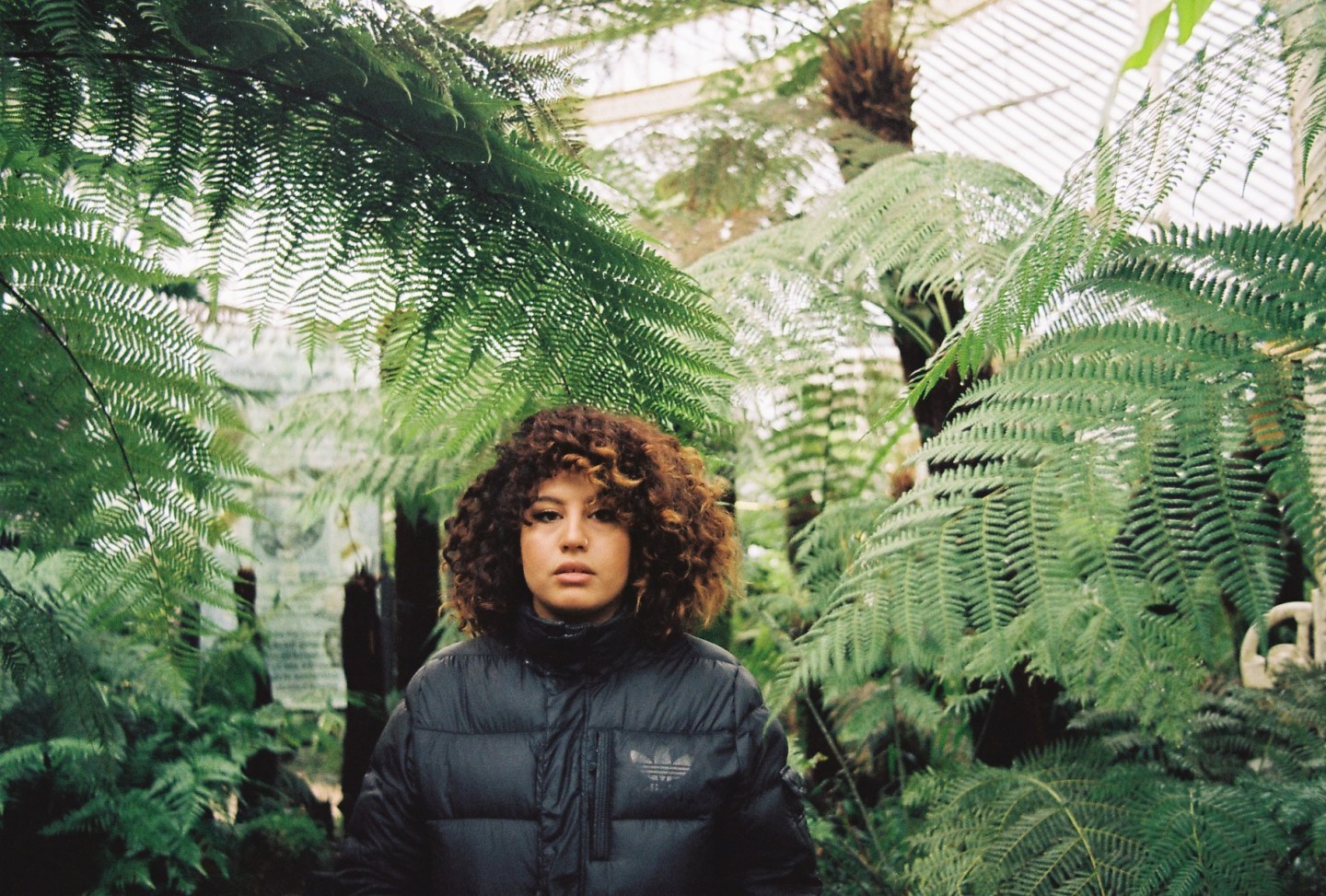 "OH141 launched a year ago with what we thought then was a simple aim: to promote equality in Glasgow's dance music community. We soon realized it was anything but simple, especially after realizing some key figures in the scene didn't even know there was an issue to begin with.
"Representation behind the booth — not just in clubs, but also at festivals, booking agencies, and in labels — is the only way the road to equality can be made easier. I wouldn't be where I am today if it hadn't been for the few WOC I saw behind the booth. Seeing DJs like Cassy, Honey Dijon, and Josey Rebelle perform made all the difference."
4. DEBONAIR and Chloe Frieda, Vivid Glow, London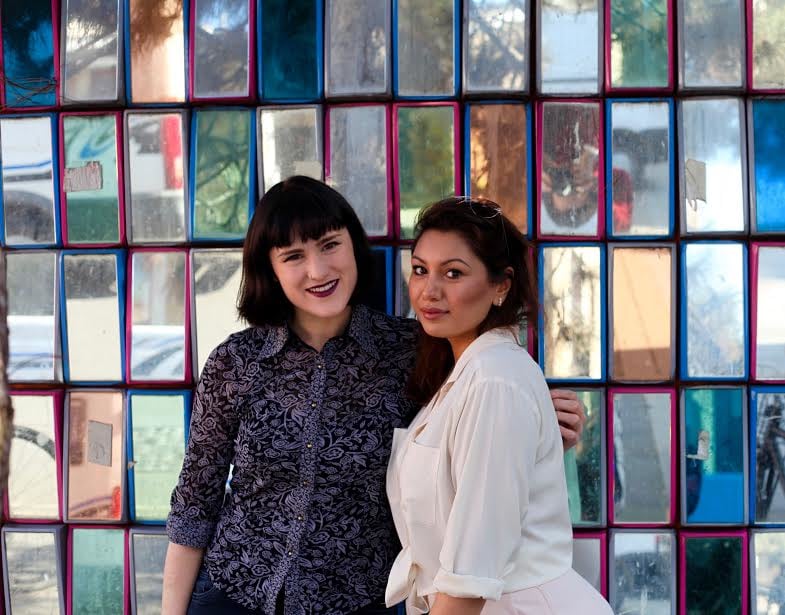 "Our starting point for booking artists is always who has really excited us with their output — the overwhelming majority of the time, these artists come from fringe cultures and many are women. For one party, we booked Karen Gwyer to headline, and therefore had an all-female lineup as we are the resident DJs. The reaction it caused surprised us; people seemed to think that this was purely a political [statement]. DJing on a wicked bill of women and changing perceptions feels amazing, absolutely — but these women are all incredibly deserving of every opportunity.
"As we both live and go out in London, we're only too aware of the ridiculous levels of sexual harassment within the city and its venues. We have a zero-tolerance policy to harassment, [with] signs stating this on entry and around the club, and we ensure that all our representatives are briefed in how to deal with these incidents."
5. Daniel, Kalyan, Katia, and Lewis, Patchwork, Oxford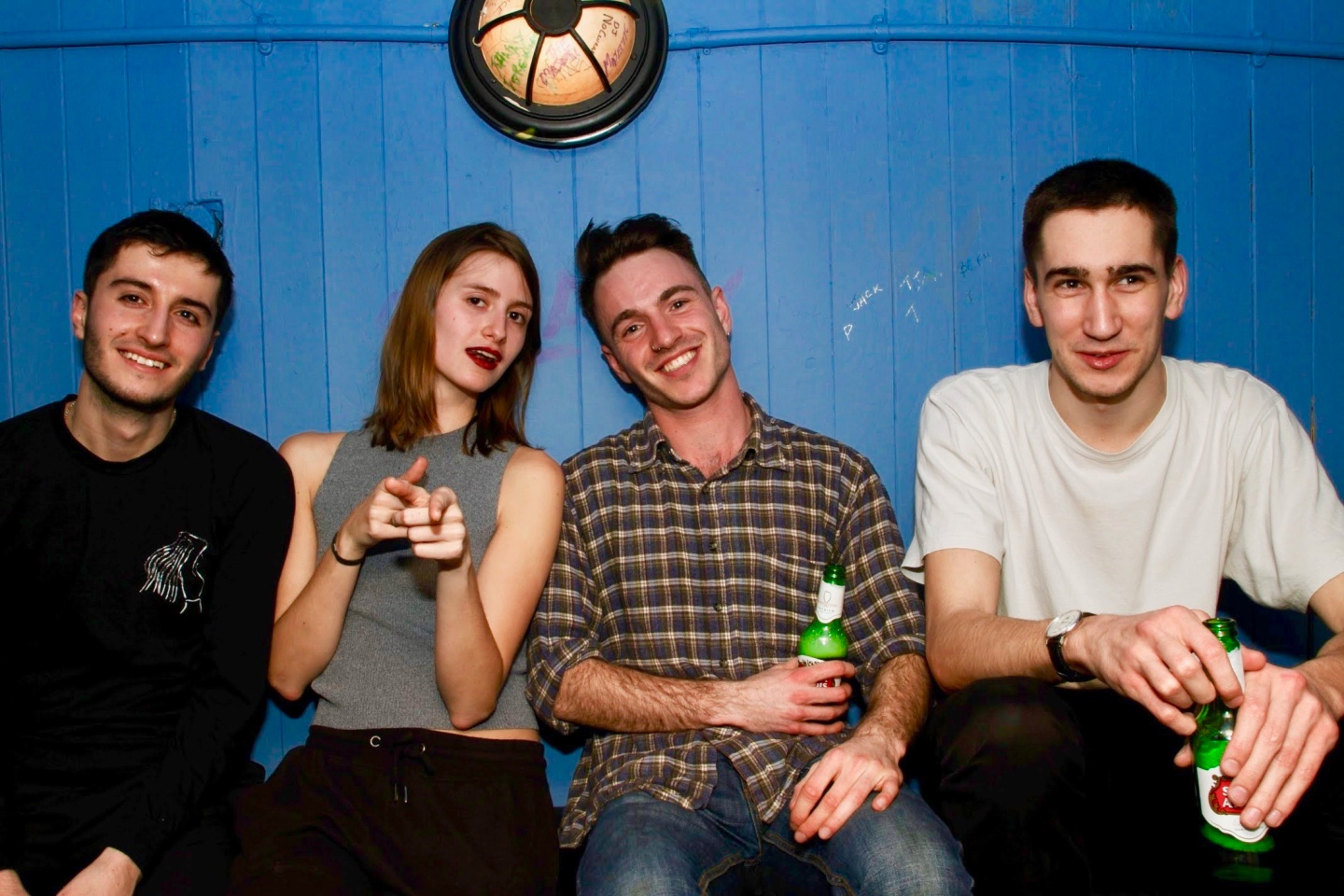 "The fact that we prioritized quality music, affordable entry, and unpretentiousness from the start has led to us being blessed with a pretty special crowd. It was nice to realize that we had this rare situation where our crowd had gone against that heteronormative, male-led trend seen in many U.K. clubs in a relatively organic way. The fact that the Patchwork team isn't all-male may well have helped to encourage a stronger female and non-binary presence in our crowd.
"There is no doubt that our decisions regarding who we [book] have been informed by the conversations going on around us. We recently worked with Oxford's LGBTQ+ Society to arrange an open interview in front of an audience with DJ Sprinkles on gender and art, which really changed the way we experienced her set afterwards [at The Cellar]."