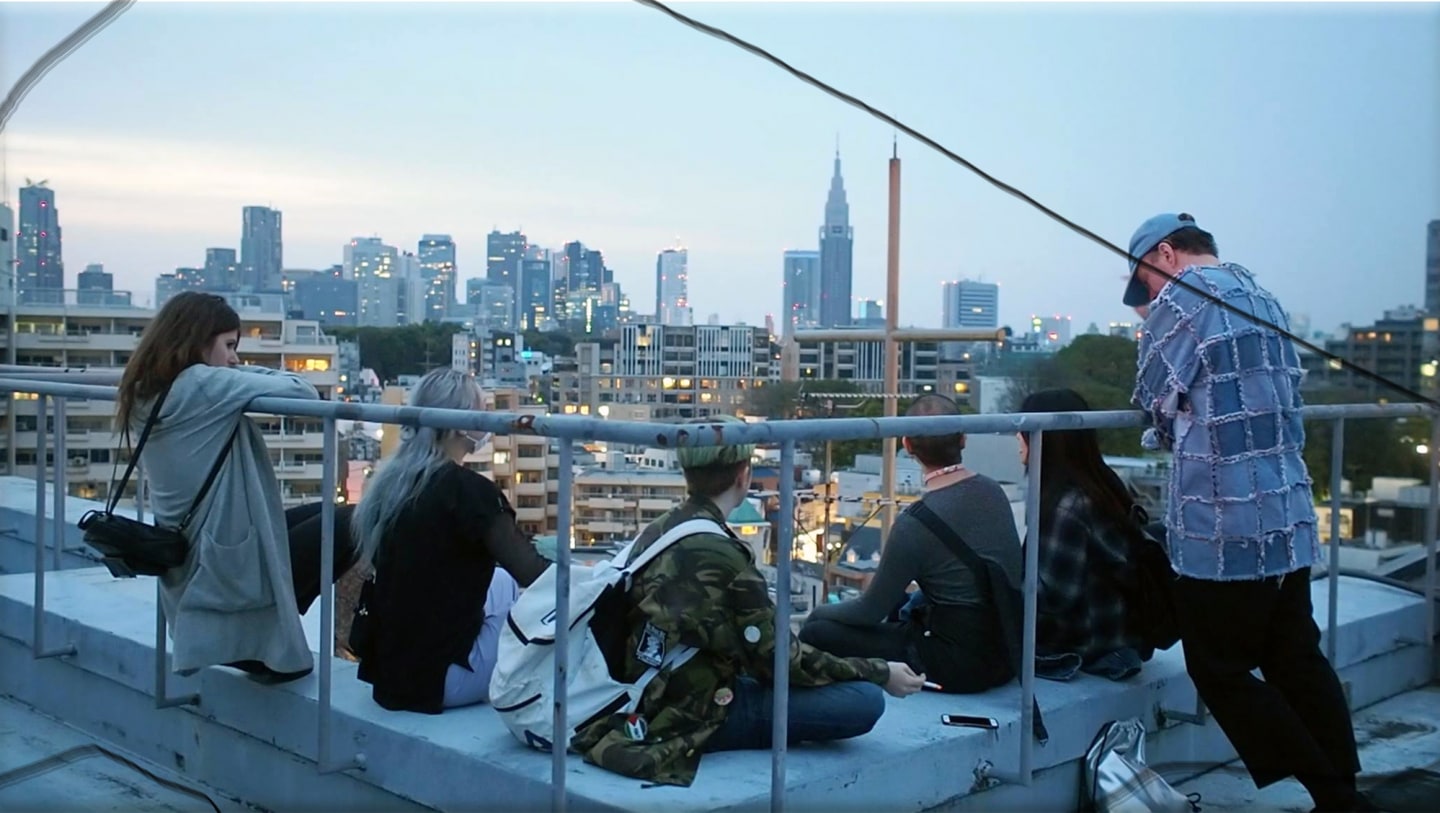 Last summer, a few of us at FADER got really obsessed with Anton Kristiansson's song "girl$," an ecstatic, Swedish-language Afropop song with a music video recorded in Japan. Many more people still need to hear this song. Today, as cold rain falls outside in New York City, I'm very excited to debut a full new mixtape from such a mysterious and multifaceted artist.
Like his countryman Yung Lean, Kristiansson is easy to think you understand, but maybe impossible to fully process. To help English-language listeners, though, he has translated some key lyrics of the tape, which recount acid trips during earthquakes and Skype fights. Read those below, as part of an accompanying letter.
Or — you could just skip the tape to 8 minutes in, squeeze your eyes closed so tight you can almost see the sun, and achieve bliss to "Forever ljung." The title's a language joke that's equal parts loving your heartland ("ljung" is the Swedish word for it) and loving your youth. That's all this is, in a nutshell. Incredible tunes.
From Anton Kristiansson:
"There is a wind on the moon
and your blue hair is starting to look something like a tsunami
(hanami hanami)
Like there is salt water in my eyes
I can't see you
so please tell me, where are you?"
(from 'Natural Lawson')
I was on acid with my best friend in Shibuya when the earthquake hit. The neon lights were trembling, vibrating through the air like leaves falling off a tree. Flowing towards us like that old Windows 95 screensaver with the all the tubular pipes. We had ramen for breakfast and I forgot my sunglasses at the club so you let me borrow your Gentle Monsters. You were thirsty, so we found the nearest Family Mart before we sat down in the park, waiting for reality to slowly fade back in front of us.
"Den-en-toshi line and the rain's pouring outside
Listening to the soundtrack from FF9
Thinking of Garnet and Zidane
and for a second it was like Vivi was sitting there next to me
Do you have prescriptions for all the medicine in your hand luggage?
You tell me that you can't stay here
I feel the same way
Cause' Tokyo is the world's smallest city
You can hardly see it on a map
You sleep for two hours, touchdown and wake up
You google "can I die from jetlag?"
I google "can I die from you?"
Do your thing
But I never want you to get over me"
(From 'Gigi')
We were in love with each other so we fucked each other's friend and things became distant. You told me on Skype that you never had any feelings for me and it was not until later I understood that you meant the opposite. The same night I saw fields of heather growing all over the sky and I was standing on my toes trying to pick them in a bouquet for you. But I could never reach them, just like nothing could ever reach you.
This is one year in Tokyo. A lovestory and heartbreak. A pilgrimage under the city lights, visiting all the famous Family Marts searching for something and running from the same thing, at the same time. This is my Family Mart mixtape.