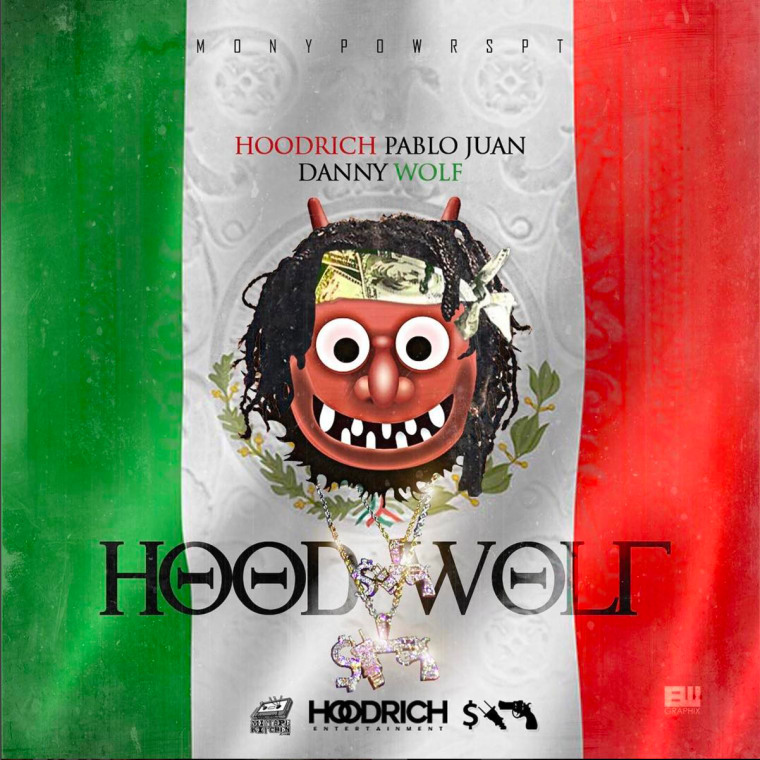 Staples in the Atlanta rap scene, rapper Hoodrich Pablo Juan and producer Danny Wolf have teamed up for a mixtape, Hoodwolf, coming out May 5. Ahead of that release, the duo has released "2 Bitches," produced by Wolf, Vince97, and KnockSterr.
On the track, Hoodrich Pablo Juan raps over Wolf's beat, asserting the pair's dominance while referencing Captain Planet, Floyd Mayweather, and, of course, the titular women.
Over email, Wolf told The FADER about how the song came together and what fans have to look forward to. "'2 Bitches' is a single put together by me and Pablo as we get ready to drop the tape, hope [the fans] enjoy and look forward to the tape and look out for the next video we're dropping for our next single 'Zombabafoo.'"
Stream "2 Bitches" below.