Kamron Saniee's Music Is A Portal To Iran's Ambient Electronic History
The Iranian-American producer breaks down the rich influences that shaped the TANTRIC DUB EP.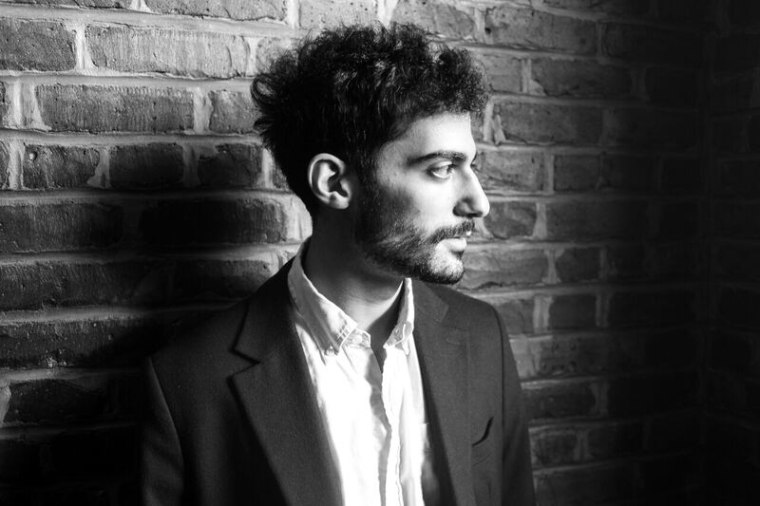 Iranian electronic producers are having a moment. After decades of pushback by the Islamic Republic on Western influences, a new underground generation is using digital, lyricless sounds to challenge and bypass state restrictions. Artists like Sohrab Karimi Asli, who lives in political exile in Germany, are using these technologies to connect with their lost homeland. And in New York, Kamron Saniee, an "abstract expressionist techno" producer, is in a unique position — he's never been to Iran, but his music finds itself echoing this rich history.
He began experimenting with electronic music in 2013, after discovering 1980's Iranian composer Dariush Dolat-Shahi. Saniee, a Red Bull Music Academy 2016 alum, recent release, the TANTRIC DUB EP, is a project merging influences from Iranian classical music with ambient rhythmic techno. Inspired by traditional instruments like the tar, sehtar, and santur, Saniee creates his own sounds and samples, delicately arranging them into what he calls "holograms."
"They're translations of my mental images," he told me over the phone in New York. "As a composer, making music is not an analytic process, for me."
Born in the States to Baha'i Iranian immigrants, Saniee grew up listening to Persian classical music and received formal training in classical violin — but due to the persecution of his family's Baha'i faith, Saniee has never visited the motherland. "That doesn't change how people of Iranian extraction think of their heritage," Saniee reflected. "One can still be close to it despite the possibility to visit not being there."
Saniee told The FADER about the process behind his recently released TANTRIC DUB EP, the conversations it facilitates, and how post-Revolution influences carry into his work.
Tell me a bit about your upbringing, and what you were exposed to musically in an Iranian home.
I grew up listening to what I'd call "classical Persian music" for as long as I've been listening to music. So although I am trained as a classical violinist, I have been listening to Persian classical music for longer than I've been a musician, so it was a very early influence. I still listen to classical Persian music and Middle Eastern music, in fact I listen to it just as much as electronic music. It's always been there, and because it's an older tradition it also goes somewhere else in your brain than when you listen to new music. There's a long tradition of that style, and so Persian music goes somewhere different for me. I hear Persian music in a way that very much resonates.
My parents immigrated from Iran, like many of those in their generation, in the midst of the Iranian Revolution in 1979. My parents met here in the States, so in a sense I came up as a result of the diaspora. And I've never actually been there — my family is Baha'i, and as you know they are still persecuted there. That doesn't change how I think people of Iranian extraction think of their heritage, one can still be close to it despite the possibility to visit not being there.
With that background in classical violin, where did producing and constructing beats come in?
I began experimenting with electronic music relatively recently, in 2013, just after I moved to New York. I haven't stopped playing violin, but with [composing] electronic music, you're in control of the sound and don't have to wait for other interpreters. You're able to completely control the entire process and I found an outlet there. I had heard a lot of music from the Raster-Noton label, and Ryoji Ikeda in particular influenced me. Similarly I wanted to make my own sound and develop my own language.
Growing up, I was only really exposed to the well-known classical singers like Googoosh or Dariush. How did you encounter lesser-known audio and visual influences like Dariush Dolat-Shahi and Ali Akbar Sadeghi?
I found out about Dolat-Shahi hanging around the now closed Cafe Naderi in the West Village. I only came back to Dolat-Shahi sometime around last year, and it sounded really fresh because I had developed this ear for electronic, experimental music. I realized this was someone who really succeeded in hybridizing the technology and synthesizers he was using into something unique. His album, Electronic Music, Tar and Sehtar, is a masterpiece. He soundtracked an animation called The Sun King [1975] for Ali Akbar Sadeghi, which I found sometime last year. It was a great example of avant-garde art, which does something really interesting in Iranian visual culture, and it has a very surreal element. With Dolat-Shahi, he has an aesthetic that resonates — using instrumental samples of tar and sehtar with electronic music — the way he blends them with analog instruments is really tasteful and doesn't exaggerate the traditional aspect or electronic aspect, they're very much in balance.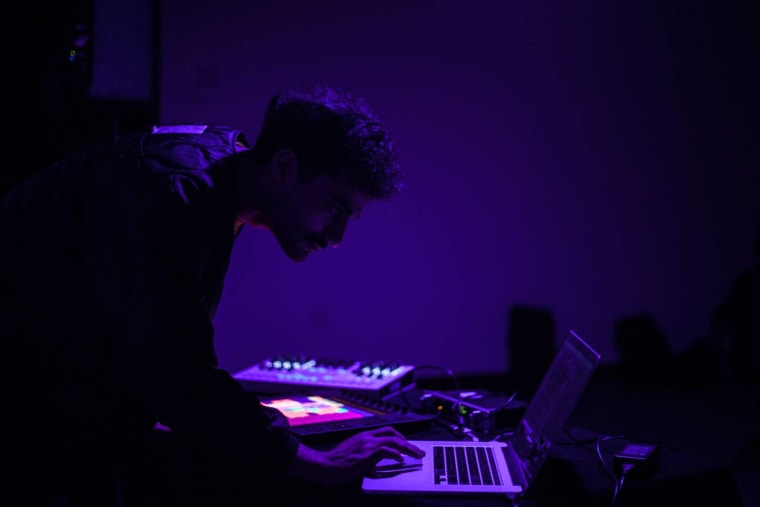 "As a composer, I would say I'm interested in timeless statements. I'm interested in what everyone has to say musically and I believe something can be learned from every musician."
I heard some of that in TANTRIC DUB, this balance of traditional instrumental influences. Tell me about the specific composition process for your project.
Electronic composition is just as much about the sound as it is musical composition. I make all the sounds that I use without the use of acoustic instrumental samples. I gravitated toward sounds that are close to the signature of traditional Middle Eastern instruments, particularly the santur. It has this brilliant golden sound, it's my favorite instrument in Iranian music for sure. That's one sound that I didn't try to exactly recreate, but definitely gravitated towards sounds which evoke the same response. Overall there's this rawness and slight tartness to instruments in Persian music that influenced the sounds I made.
What do you think of the current contemporary electronic movement in Iran?
I am not well acquainted with contemporary musical movements in Iran. TANTRIC DUB is a musically syncretic project influenced by Iranian traditional music in particular, and in general by Oriental folk and classical music which I find aesthetically compelling. What I have heard come out of Iran is diverse, which I think is to be expected, since producers from there are responding to a rich musical heritage as well as to the whole menagerie of international styles in electronic music. I also don't myself see my work as being directly related to a movement. I listen to a wide variety of music, and as a composer, I would say I'm interested in timeless statements. I'm interested in what everyone has to say musically and I believe something can be learned from every musician.
Being of Iranian descent and being born here is complex, and so is recreating your culture in this way. In the Orientalist context, how does it feel to be in that position of control where you get to represent us in this unique way?
I've always been interested in western representations of us. I wanted my first solo release to situate these influences centrally, since a lot of my other work is more abstract. The idea of "recreational Orientalism" in my music describes the play with traditional forms from an external standpoint. Like the word "tantric," which refers to a wide variety of traditions, but no one a part of those traditions would in fact refer to themselves as "tantric". I think of these pieces as musical holograms: they're translations of my mental images of a remote subject. As a composer, making music is not an analytical process for me. The composition itself is comfortable with letting these disparate factors co-exist and reflect themselves in the music.