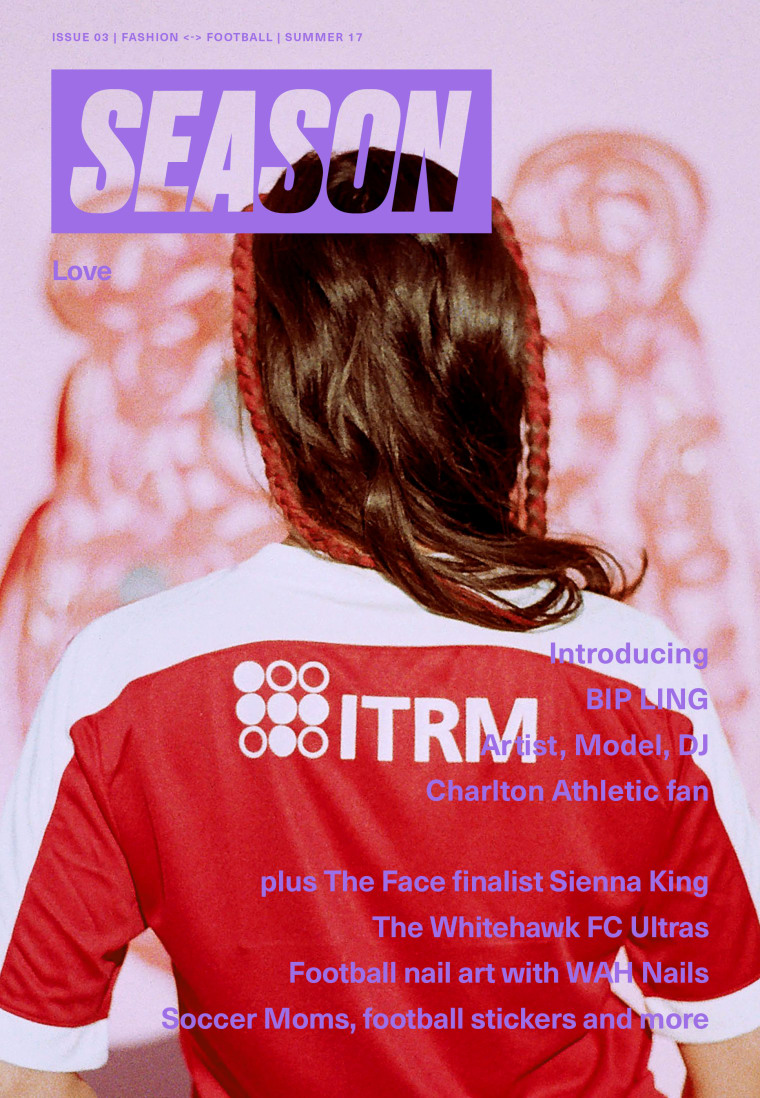 Shedding light on the lives of women soccer fans and players, London-based publication SEASON has garnered a cult following in a short time. The fashion-led zine was devised by Central Saint Martins graduate Felicia Pennant, and born out of frustration that women's perspectives were not being represented in the traditional soccer landscape. "In terms of the culture, there isn't much that focuses on female fans," Pennant told The FADER back in November. "When you see a beer advert it's usually men sitting around [watching soccer]! It's either sexist, or it ignores women completely."
SEASON's third issue, for summer 2017, was released on April 22. It chronicles soccer fandom among women with a range of illustrations of sticker sets, tattoos, and nail art. The issue is themed around "Love," and explores how fans' love of soccer relates to other parts of their identity, examining homophobia, self-love, and style. There's also interviews with model and DJ Bip Ling, and WAH Nails founder Sharmadean Reid.
Order a copy on SEASON's website here.