How 7 Young Artists Of The Somali Diaspora Are Shaping Culture Today
In music, fashion, and photography, these on-the-rise creatives are enriching the U.S. and Canada by tapping into their East African roots.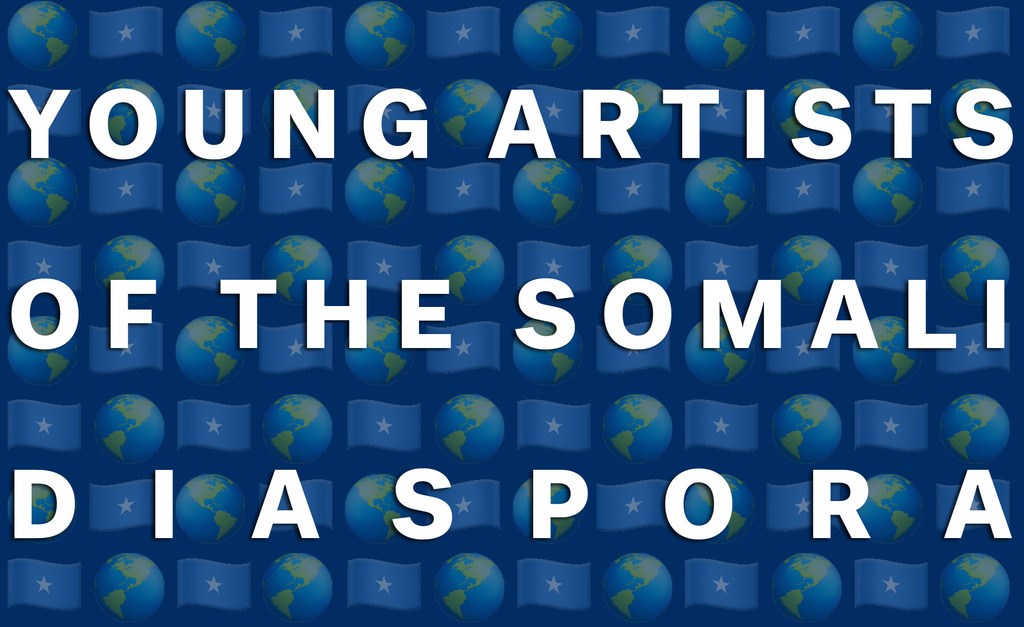 To many people around the world, America is a beacon of light. A place people dream to reach, in order to escape persecution or disaster in their home countries, to start a new life. Whether consciously or subconsciously, immigrants bring with them pieces of their culture while adapting and absorbing to a new culture. This exchange is what makes America America. As an immigrant from Somalia, a prideful but troubled nation located on the Horn of Africa, my family fled to escape war. We arrived in the States as 1997 was drawing to a close; at 4 years old, I was oblivious to the change of scenery that would soon become my home. I remember thinking, "I've never seen this many white people in my life." I'd surely never seen snow before.
As a preschooler, I was young enough to be able to gradually absorb my new home's cultural nuances: small things, like styles of clothing and what daily conversation consisted of, and also bigger things, like what people aspired to be when they were older. My parents, however, had a harder time. At home, this meant my mind would feed on the culture instilled in me from my folks: sharp values and morals like respecting your elders, not wasting time, and working for your future, now. But away from their gaze, TV and the rising presence of the internet exposed me to shows, film, and music — a world all its own. I'd scramble home from school to watch Toonami, and would stay up late for Monday Night RAW and The Fresh Prince of Bel-Air. MTV Jams and 106 & Park shaped my taste in music. As I grew, I learned that this duality was part of my identity. It was a weird, polarizing feeling of being a part of two broad cultures, sometimes not feeling wholly part of either, but also a feeling of being able to see things from two different cultural perspectives.
I learned that there was a worldwide diaspora of about 2 million people: Somalis scattered across the United States, Canada, and Europe. This meant that there was a worldwide community of kids just like myself.
I grew up in a tight-knit southeastern Minnesota city, and as Middle America as it was, I always remember being around Somali people. I soon realized that Minnesota has the largest Somali population in North America. I also discovered that there was a worldwide diaspora of about 2 million people: Somalis scattered across the United States, Canada, and Europe. This meant that there was a worldwide community of kids just like myself, conflicted with the desire to be true to their roots, but also connect with their local culture — kids who probably fell in love with music, film, and arts just like me; kids who were probably given the same morals and values by their parents as I was.
The result is a generation of youth who have a dual sense of culture, and a unique story to tell on a creative level. In the news, there's Halima Aden, a 19 year old Somali-American girl from Minnesota who modeled in Kanye West's Yeezy Season 5 show; Puffy L'z, a Somali-Canadian rapper from Toronto who toured with Drake across Europe; and the many recipients of the U.K.-based International Somali Awards, which recognize the achievements of individuals in the Somali community worldwide in an array of categories including entertainment, fashion, and politics.
I spoke to seven Somali artists about how they express themselves creatively, and what inspired them to do so.
Photographer from Minneapolis, MN.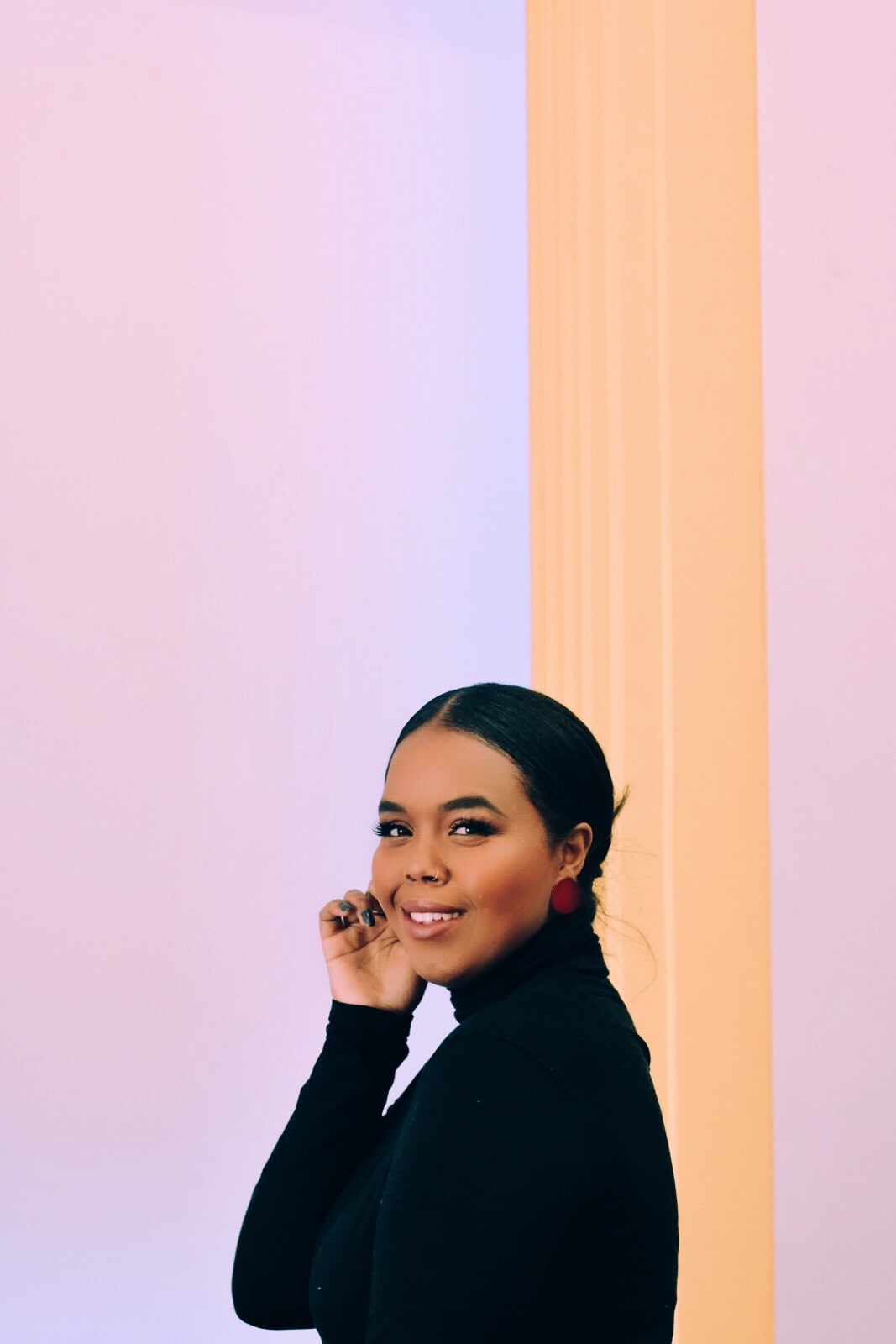 My art is a reflection and extension of myself. I am a young Somali woman who is proud of her heritage and roots both as a Somali and an American. My artwork may not be politically driven, but it can provide insight even in the most minuscule way because when you look at my artwork you are looking at a piece of me.
For me, art is an outlet of expression that I believe can help people heal, express, understand, connect, and even possibly move towards a better change. It can be an influence for change, positivity, and hope thats brings a connectedness to those who may have misconceptions of immigrants.
Musician from Rochester, MN.
My intention with music is to inspire others who are in the same situation as me; to find another focus in life other than the streets. If you have visions and talents that are bigger than what you are doing on a regular basis, take it to that next level and let the world see what you have to offer.
That's what I plan on doing with my music and my visuals. My goal is to make a living off what I love doing the most and that's music. I would love to provide for myself and for others close to me using my talents; that's all I ask for and dream about. No more drug dealing, no more jail time, just music and everything that comes along with it.
Art and music can be seen, heard, and felt around the world. Music allows us to reach to wider audiences and let them know how we feel. You can see musicians and actors protesting everyday on the internet fighting for the rights of immigrants. That's a big deal because it can open the eyes and ears of those who look to them and make them feel like we should be out there doing something. Art and music can tip the scales on politics easily.
Founder of Original Royal Refugee and designer from Minneapolis, MN.
Fashion and art has not only been my love and a blessing, but [also] a tool to help raise awareness for a generation that's unaware of refugees and all the things immigrants experience during their journey in search of safety, food, and basic education for their loved ones.
I want to illustrate what I stand for in life, to help recognize the struggles immigrants and refugees all over the world experience. My background and upbringing falls in line with the message I want to illustrate. The struggles my family and I experienced growing up have been my motivation and inspiration everyday of my life.
Hip-Hop collective from Rochester, MN.
In a sense, through us making music, we're hoping to break down any walls or any norms expected of us through race and other qualifiers, and show that even though we started off as some first-generation Somali-Americans that we, in a lot of ways, live the same lives anyone does. We just decided to get up off our ass and start working for it. We've faced some adversity throughout our journey, due to the fact that Somali rappers aren't that common. Art is so powerful that it can change people's beliefs [and] help people understand things.
Photographer from Minneapolis, MN.
I don't think we have to prove our self-worth as Somalis in America that we have value as artists, entertainers, etc. However, I think that by living our truths as refugee artists and doing what we know and love to do to the best of our ability, we're able to paint a picture as to what a Somali is and isn't. Mainstream media portrays us as refugees, often starving or as pirates. Local media demonizes us whenever there's a terrorist attack or a crime is sensationalized. And all this is doing is painting a picture of Somalis and I think the best way to combat that is to show through whatever resources that we have, that Somalis are multi-faceted people who contribute to the culture in more ways than a xenophobic narrative would have you believe.
Musician from Toronto, Canada.
My intentions with music is to be the best by making music that will last forever. I'm not trying to be no one-hit-wonder like these gimmick rappers. This is my hustle, so I'm tryna become a millionaire.
Create Karma co-founder and designer from Minneapolis, MN.
Art is probably one of the most important tools in combating negativity. Specifically with anti-immigration laws and the agenda that's going on in the world, art is needed. We need filmmakers, musicians, designers, photographers, and creatives to be the voices of the oppressed and the targeted. Generations ahead of ours will be able to study our art to have a better understanding of history.