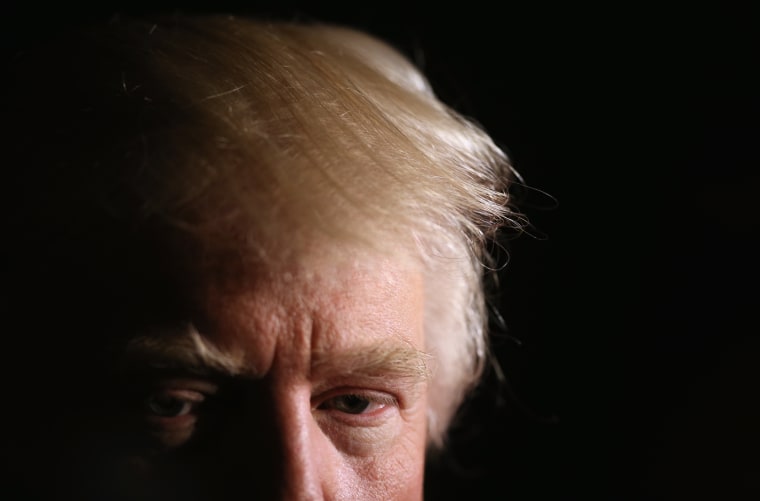 President Donald Trump sat down for an interview just before the 100-day mark of his presidency, and spent some time bemoaning his new workload. "I loved my previous life. I had so many things going," the former host of The Apprentice and real estate mogul told Reuters in an interview. "This is more work than in my previous life. I thought it would be easier."
Some of the luxuries that Trump misses from his life before becoming the leader of the free world, ostensibly the ultimate act of public service, include driving and privacy. "You're really into your own little cocoon, because you have such massive protection that you really can't go anywhere," he said.
Nearly five months into his presidency, Trump is historically low in the polls and short of legislative victories. However, the president is still clinging to one significant triumph: the 2016 election. Trump handed out maps tracking the results of the Republican's triumphs to each of the three Reuters reporters. "It's pretty good, right? The red is obviously us," he said.
Recall last year's Republican National Convention in Cleveland, Ohio, when Trump was oblivious to the responsibilities of the job he was campaigning for, and positioned himself as the cure for a troubled country. "I alone can fix it," he said.