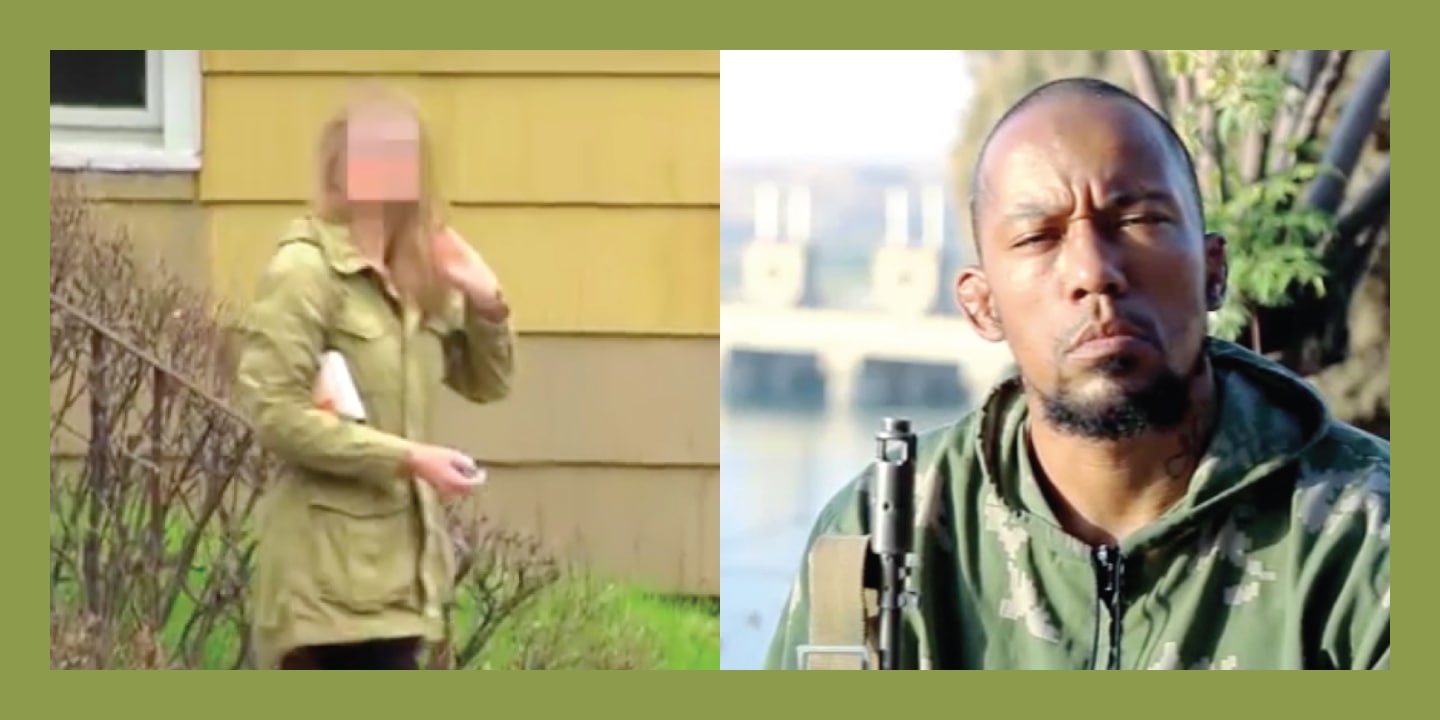 In August of 2016, The FADER reported on the strange tale of Deso Dogg, a German rapper who fled to Syria to sing songs for ISIS. He was a propagandist, and one of the most widely visible. According to a Middle East Media Research Institute report from 2013, "Few jihadi alive today are as photographed or video-recorded as Cuspert." As a spokesperson for Berlin's intelligence service Verfassungsschutz told us, "he was something like a pop star of jihad."
In the piece, we also reported that Cuspert was, despite reports to the contrary, currently believed to be alive. A Pentagon spokesperson provided the following statement to The FADER:
"In Oct 2015, the Coalition" — the network of nations jointly fighting ISIS — "conducted an airstrike against operative Denis Cuspert, aka Deso Dogg and Abu Talha al-Almani. Because we are talking about intelligence, I really can't speak in great detail about this. However I can tell you that, at the time of the strike, our assessment was one of a successful strike against Denis Cuspert. Since that assessment, there has been new information. It now appears that assessment was incorrect and Denis Cuspert survived."
Today, another new twist in Cuspert's case has presented itself. According to CNN, "An FBI translator with a top-secret security clearance traveled to Syria in 2014 and married a key ISIS operative she had been assigned to investigate." The translator's name is Danielle Green (CNN is obscuring her appearance and not disclosing her location). The operative is Cuspert.
Green cooperated with authorities and served two years in federal prison. She was only in Syria from June to August of 2014, where she quickly expressed panic over her decision. The corresponding court documents contain emails from Green to an unidentified person. They include the following statements:
"I was weak and didnt know how to handle anything anymore I really made a mess of things this time"
"I am gone and I can't come back I am in Syria. Sometimes I wish I could just come back I wouldn't even know how to make it through, if I tried to come back I am in a very harsh environment and I don't know how long I will last here, but it doesn't matter, it's all a little too late."
"Not sure if they told you that I will probably go to prison for a long time if I come back, but that is life. I wish I could turn back time some days ... God willing I can arrange things, but better to write my mother in my mother tongue only, few people can read that"
In discussing the sentencing of Green, the prosecuting attorneys wrote:
"Her offense — making a false statement involving international terrorism — facilitated her trip to Syria ... In doing so, she endangered our national security by exposing herself and her knowledge of sensitive matters to those terrorist organizations. Her escape from the area unscathed, and with apparently much of that knowledge undisclosed, appears a stroke of luck or a measure of the lack of savvy on the part of the terrorists with whom she interacted."
Along with her cooperation with authorities, those facts appear to have weighed in to her relatively lenient sentence of 24 months.
As CNN points out, Green was released from prison on August 3rd, 2016 — just days after The FADER reported that Denis Cuspert was most likely still alive.