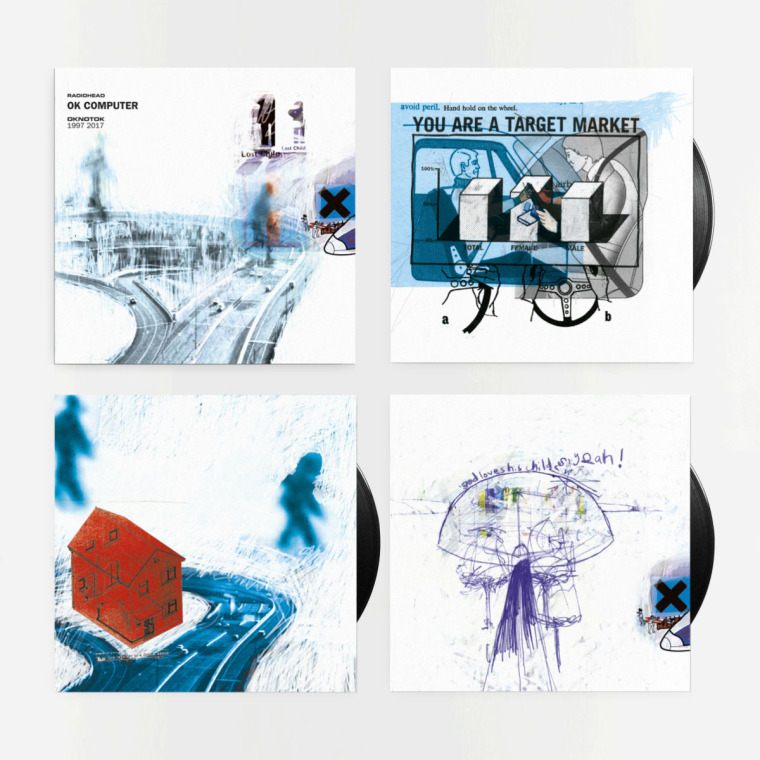 In recent weeks a series of posters referencing Radiohead's OK Computer album have popped up around the world. Today, May 2, the band has confirmed that this was a prelude to the official reissue of the 1997 album. OKNOTOK will be released on June 23 via XL Recordings.
The standard reissue will feature a remastered version of OK Computer, plus B-Sides and three previously unreleased songs: "I Promise," "Lift," and "Man Of War." All material on OKNOTOK is newly remastered from the original analogue tapes.
A deluxe boxed version of the album will come complete with three heavyweight 180 gram black 12" vinyl records and a hardcover book containing more than thirty artworks and full lyrics. It will also include a 104-page notebook belonging to Thom Yorke, a sketchbook containing 48 pages of Donwood and Tchock's 'preparatory work,' and a C90 cassette mix tape compiled by the band, taken from session archives and demo tapes.
OKNOTOK's June 23 release date coincides with the date the band headlines Glastonbury Festival in the U.K.
Thumbnail image courtesy of Tom Sheehan.