How To Shoot Your Idols
Four photographers take portraits of their heroes, and explain why they admire them.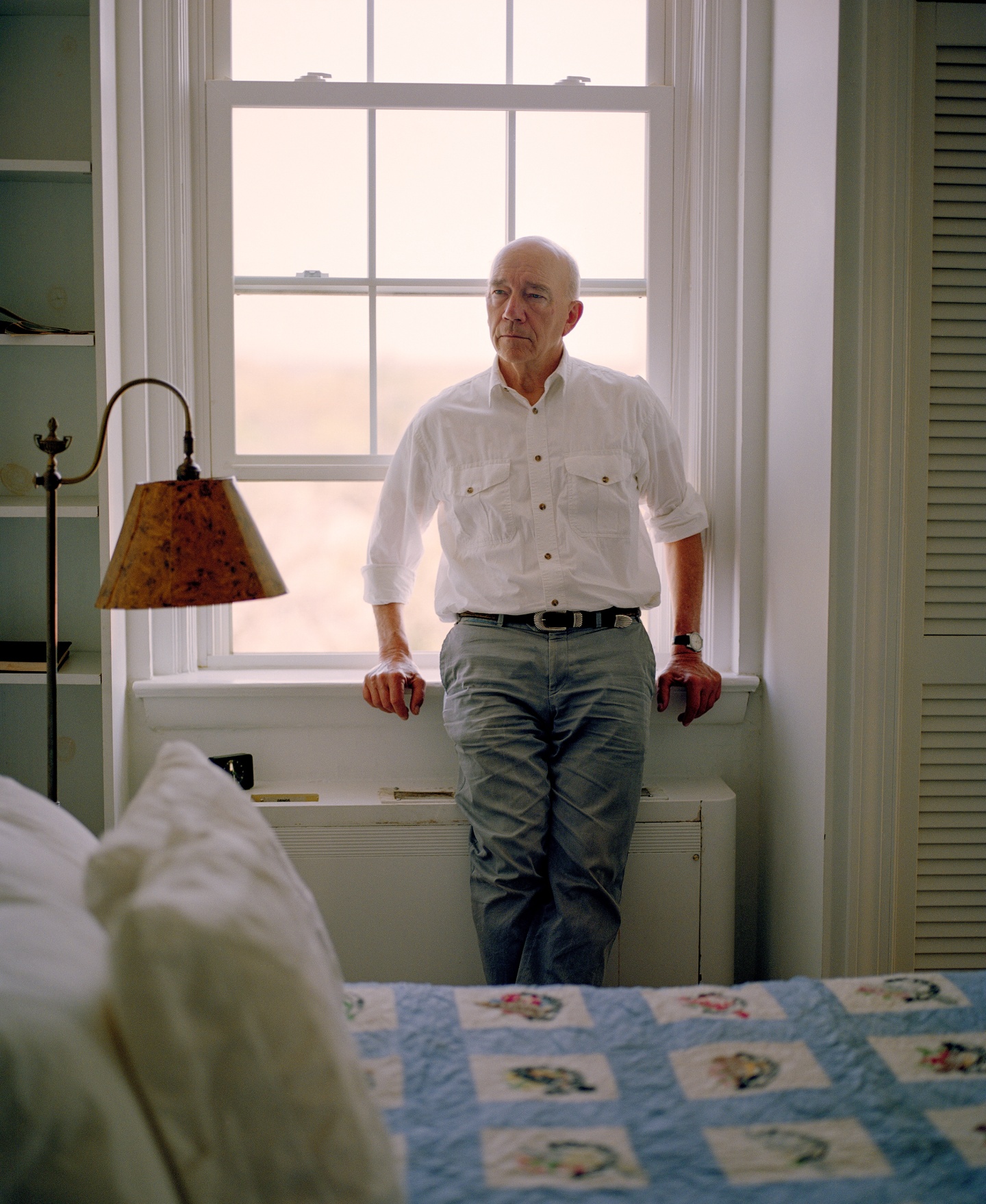 Who did you shoot?
Why are they your idol?
When I think of Sam or his work, I'm reminded how important it is to be patient, to slow down and to compose the frame. His photograph of a calf branding made on a ranch in Montana was the first image that showed me that it was possible to articulate action and gesture during a chaotic scene in way that could be absorbed by a reader without overwhelming them. Also, his talent for writing is quite inspiring — his books, The Photographic Life and The Life of a Photograph are full of fantastic images but the hallmark to me is his writing that accompanies the work.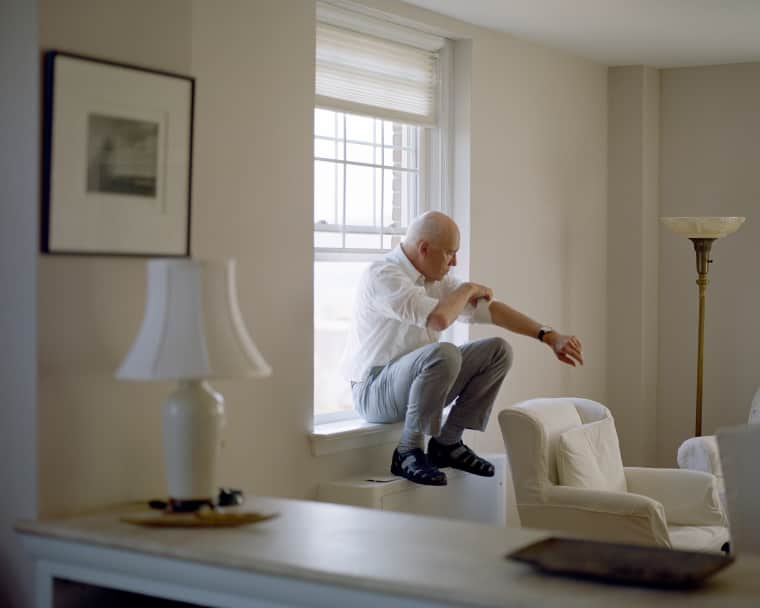 How did this shoot come together?
After arranging a date, we opted for Sam's studio in Charlottesville, Virginia, which has an abundance of natural light. After hanging out for a little bit, we walked around his place and picked out a couple spaces that were interesting. The goal was to make the shoot a collaboration.

Sam Abell's work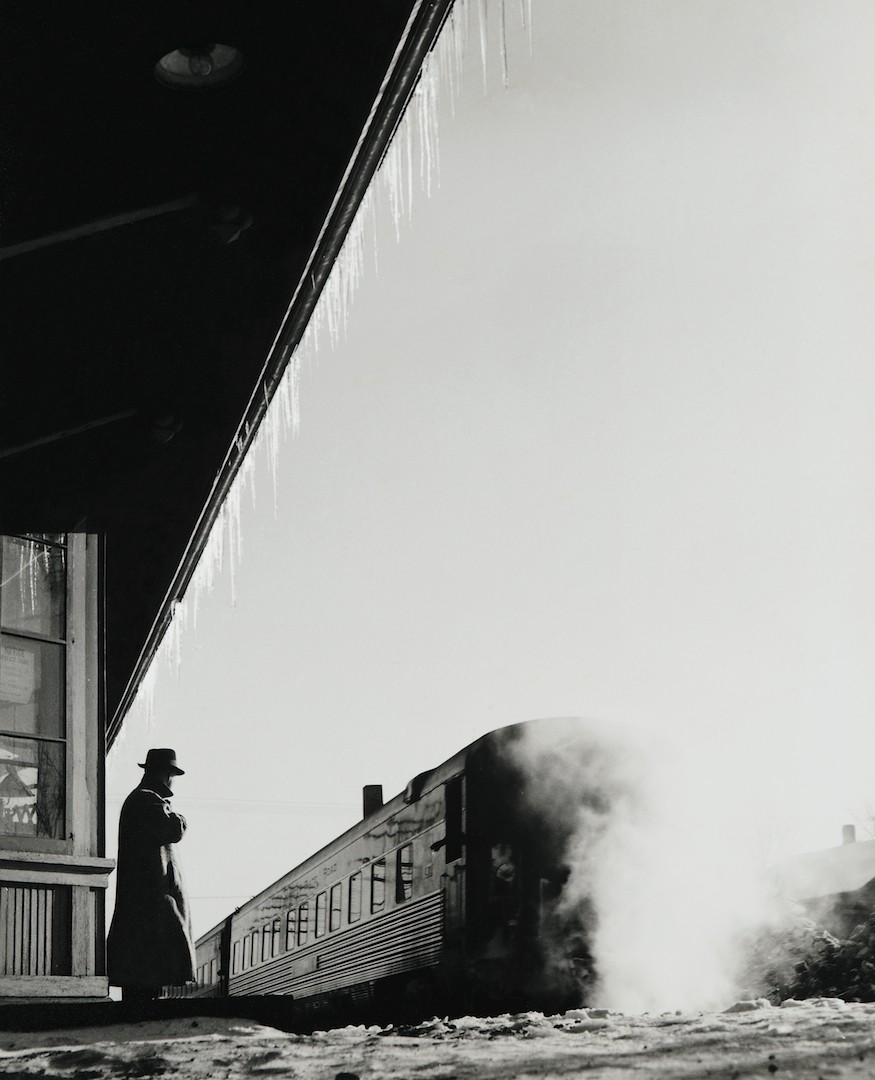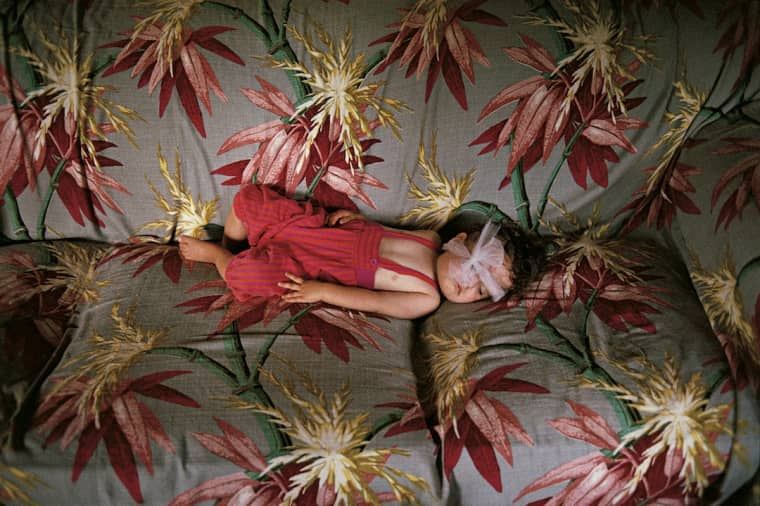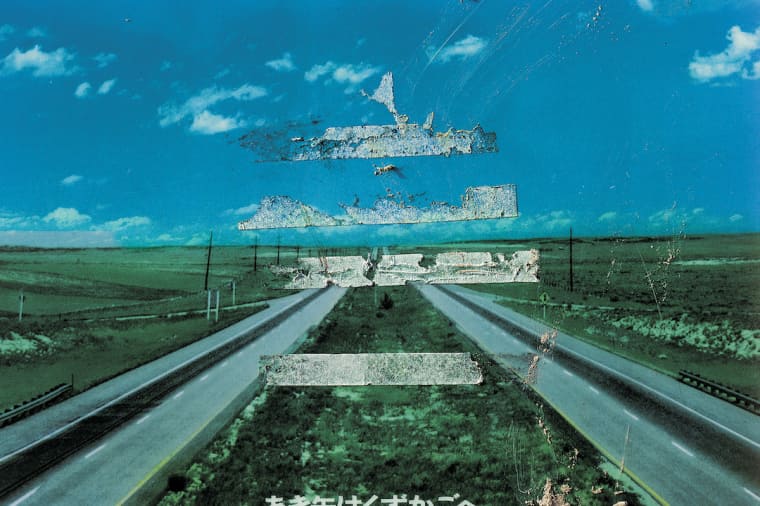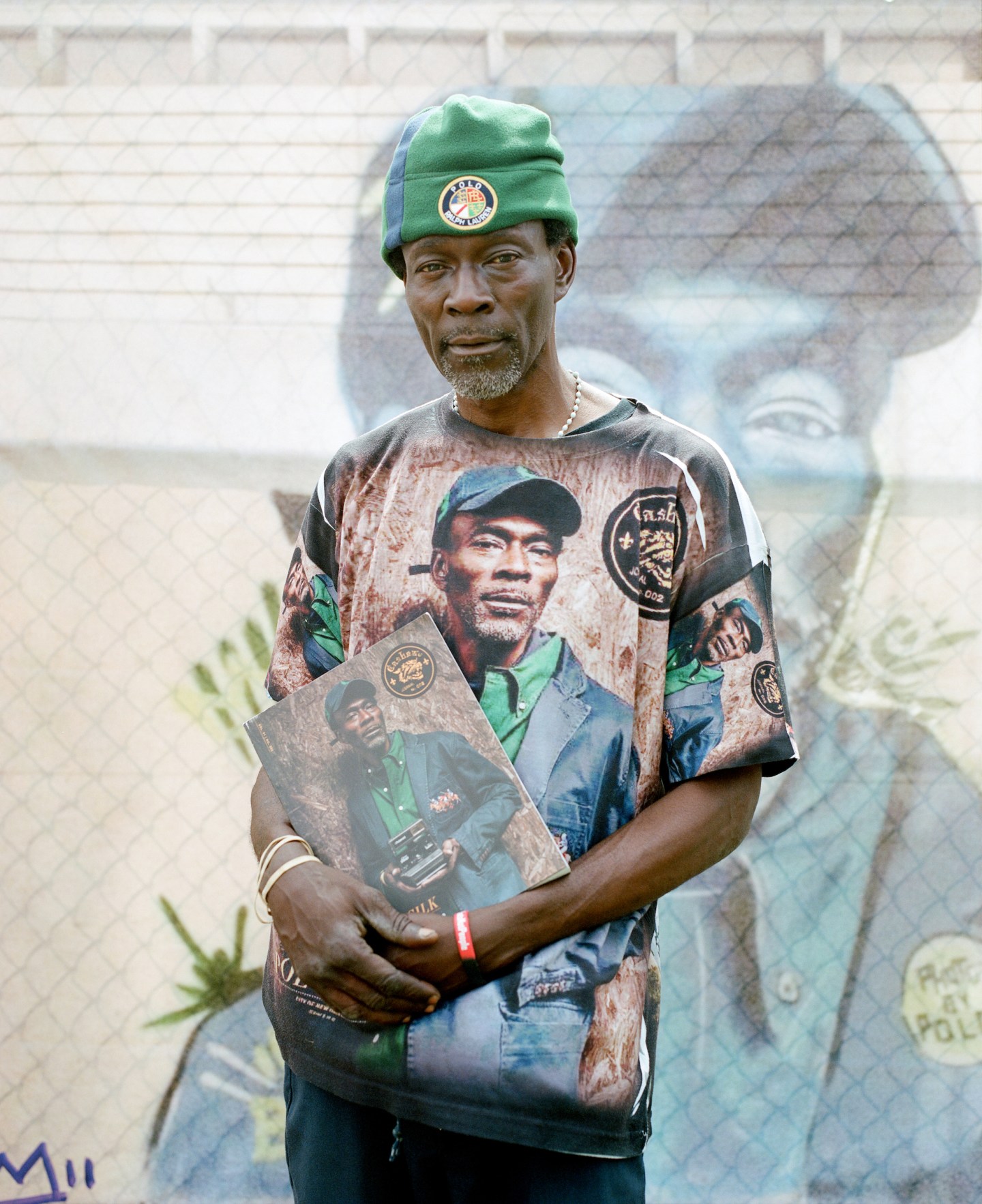 Who did you shoot?
I photographed Polo Silk.
Why are they your idol?
I love Polo Silk's old photographs from New Orleans clubs in the '80s and '90s. His cousin was an airbrush artist and they joined forces to create really hip backdrops that were relevant to trends during that specific era. He saw people wearing Raiders gear, Polo and 8-ball garb and had his cousin make backdrops that incorporated those current trends. He would then take the backdrops to the club with his Polaroid camera. Those were a hit at the club because everyone wanted their photo taken in their Polo gear in front of an airbrushed Polo backdrop. He worked closely with Cash Money and was able to get bootlegged bounce tapes before songs were released. After he realized that he was on to something he started incorporating hit Bounce songs (before they were hits) into his backdrops and became wildly famous in the club for taking these Polaroid photos. His photos didn't really surface the mainstream until recently.
Polo is my idol because his hustle is brilliant and beautiful. He was making art, making money all whilst listening to Bounce in the club during its peak – this man lived the dream! He's also very humble and still out there on the street hustling with his backdrops making and archiving beautiful portraits of local New Orleanians.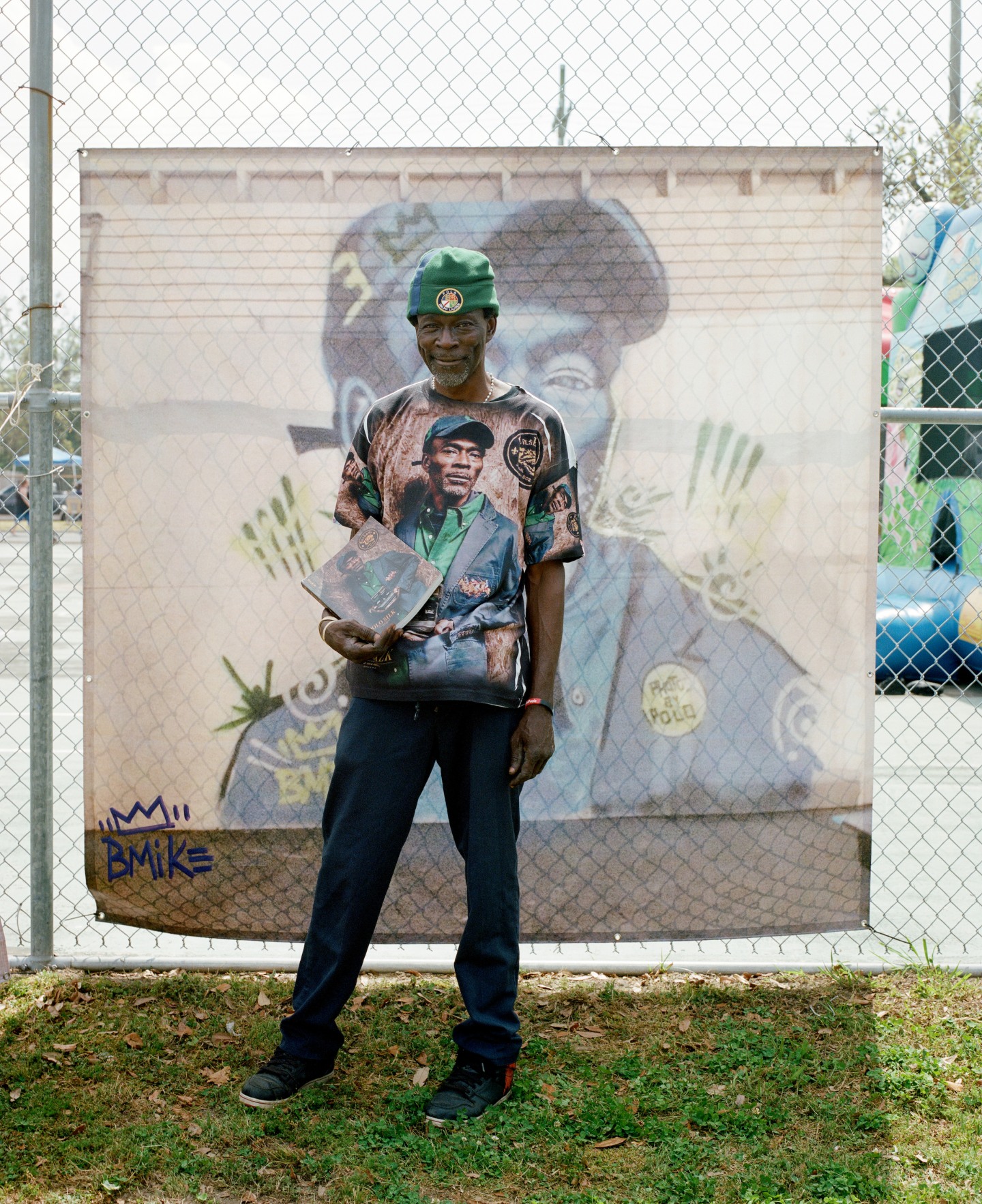 How did this shoot come together?
When I found out about this project I knew I wanted to photograph Polo Silk. Polo Silk usually has a set up at Super Sunday downtown, which happens once a year in New Orleans. The project serendipitously lined up with Super Sunday. Polo Silk is always in the same spot, every year. Polo's always neck deep in Polo gear and if he's not wearing his staple uniform he's in a shirt with his face on it.
This particular day worked out really well because he happened to have a giant airbrush painting of his face hanging on a fence. He was also wearing a shirt with a picture of him on it from a book that he had been on the cover of. He just so happened to have the book with him that day. The stars definitely aligned in my favor. He came with all the right props and attire, I just had to take the photo!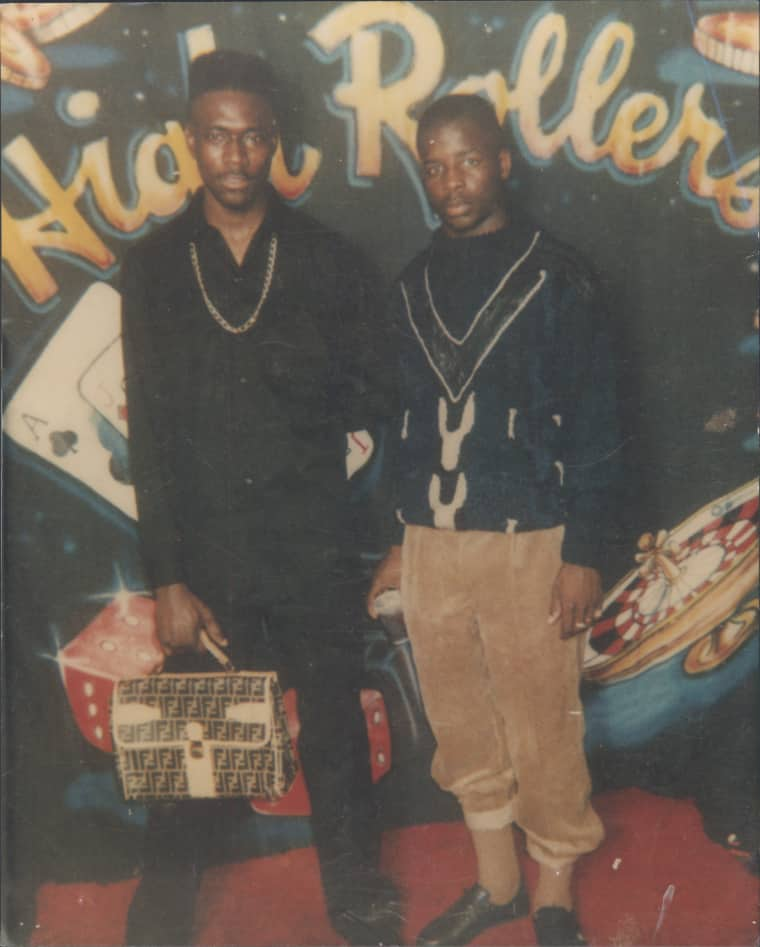 Who did you shoot?
I photographed Lauren Halsey.
Why do you admire them?
Lauren has deeply influenced my work. I believe there is a lot of commonality between Lauren's sculptures/public installations and my photography work (that is beginning to exist outside of the frame more and more every day). We both want to create spaces that allow people to compose their own narratives. She holds a constant reminder of the importance of the everyday. The importance of observing the energy, the poetics of a space, and honoring the ones who we have lost and the ones who are still present with us in our work.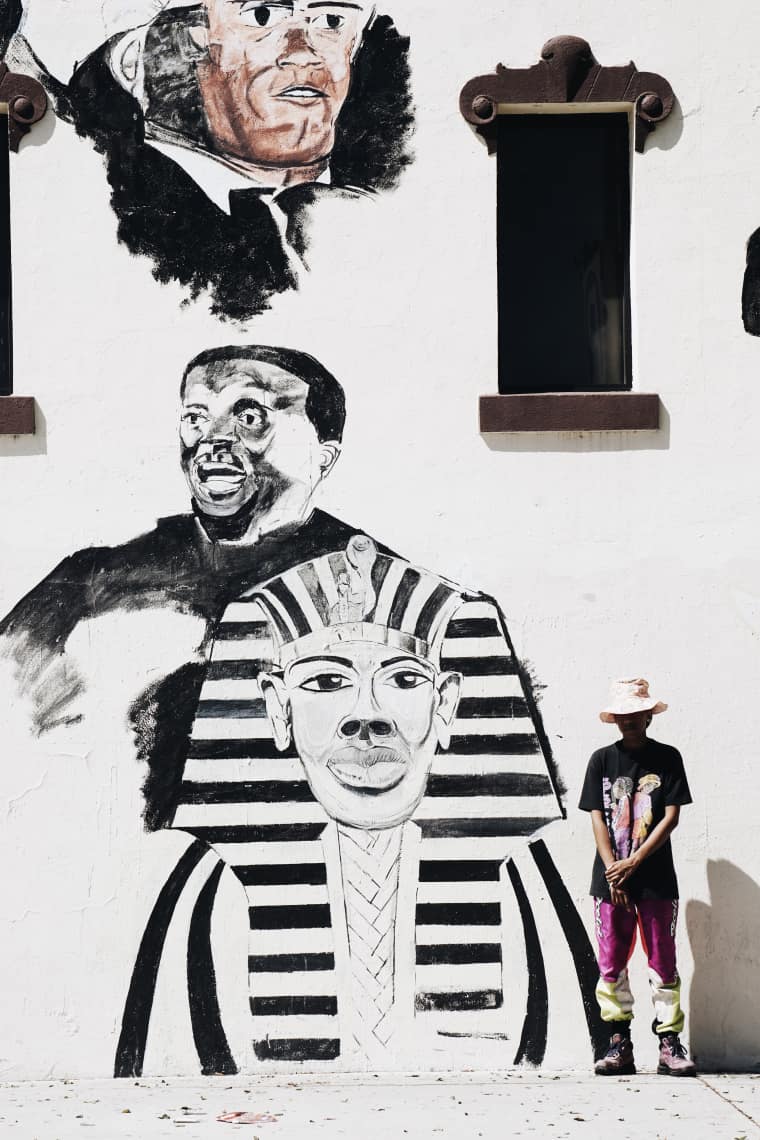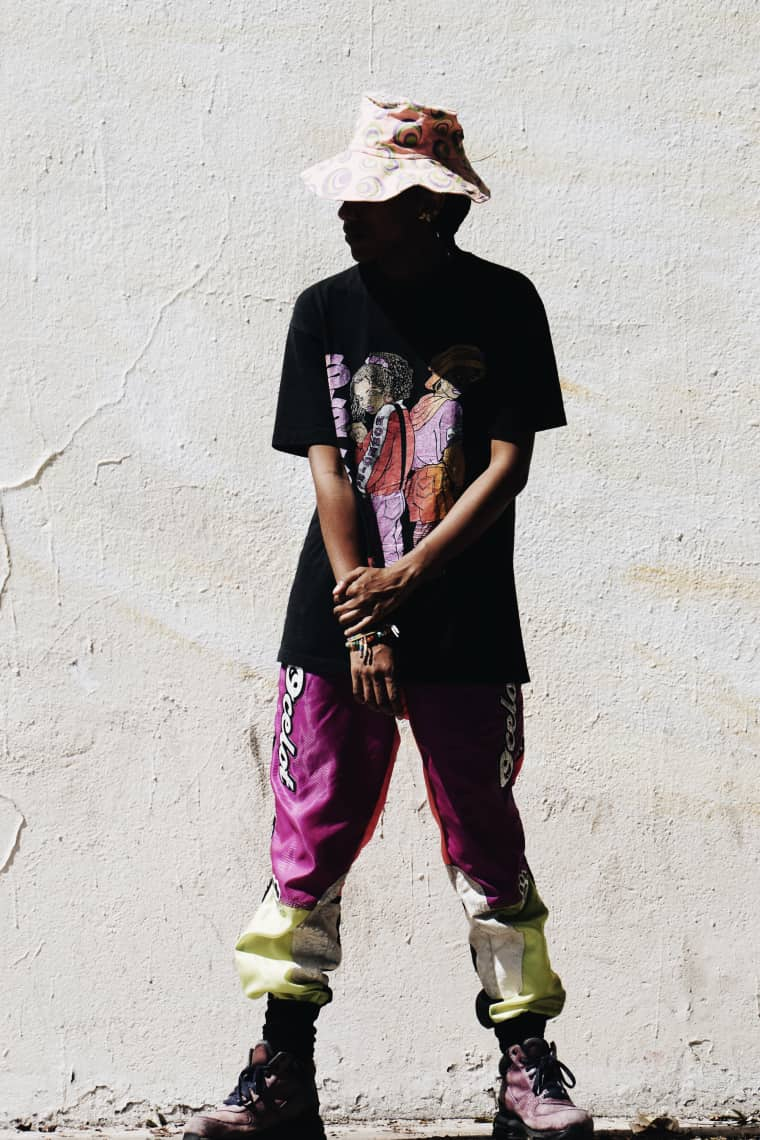 How did this shoot come together?
I usually give people a chance to work with me on finding locations for their shoots. I frequently ask people if there is a space that they deeply resonate with. My work investigates the idea of Topophilia, the affective bond between Black people and spaces. Since, Lauren is an L.A. native, she chose to be photographed in front of one of the murals in South Central L.A. Crenshaw District. That space is very dear to her and she is currently building a public installation of hieroglyphic carvings, so it was perfect.
Lauren Halsey's work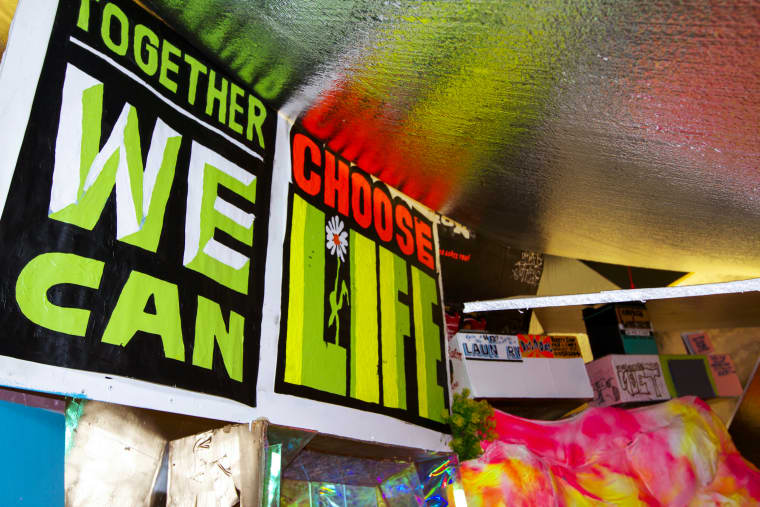 Who did you shoot?
My mother, Helen O'Leary.
Why do you admire them?
I grew up in a college football town, a place rampant with sexism and toxic masculinity. My mother has always been an example of a woman who defies conventions — especially those related to gender. When I hit adolescence, I began to recognize that disregard as one of many tools in her survival kit for navigating a male-centric world.
There's only been one tornado in Ireland's history—the tornado that managed to hit my mother's childhood home. That's fitting, in a way. Because she, too, is a force of nature. When I was little, I always admired her strength and resilience. As I've gotten older, I've attempted to absorb her many defense mechanisms and survival tactics.
She's an amazing painter who hasn't gotten the recognition she deserves, but she's continued to work with an incredible intensity regardless of outside attention. She has instilled an intense work ethic in me, and she has a belief in the power of art that is unparalleled.
Growing up, she helped me understand the complexities and contradictions of my identity. She encouraged me to believe that my experiences as a young woman had value and urgency. She's an example of how to be vulnerable and strong, kind and powerful, and resilient against trauma. Although her life has not been easy, I've never heard her complain, give up, or give in.
How did this shoot come together?
I felt I had to photograph her where she is the most herself, and that has always been in her studio.