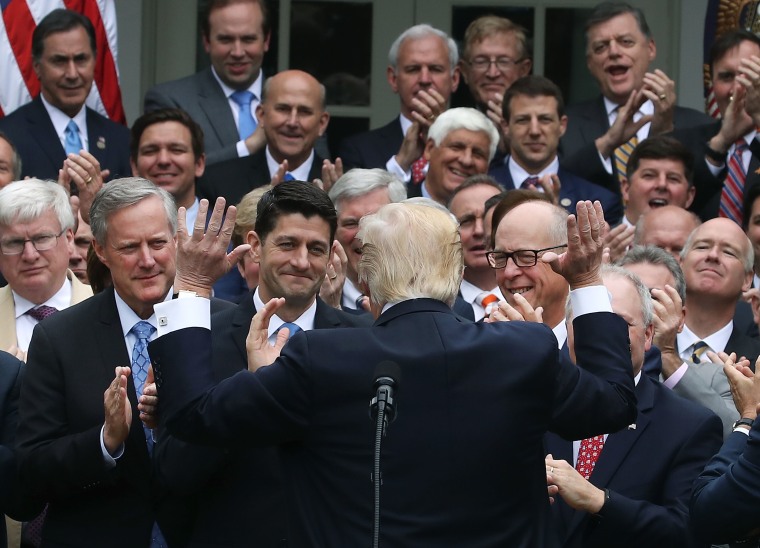 2. Threatened to terminate the United States's trade agreement with South Korea.
4. Gave Jared Kushner another job.
"Per an executive order signed Monday morning, Kushner and two deputies are launching a group called the American Technology Council, a joint effort between Silicon Valley and the White House to 'transform and modernize' how the federal government 'uses and delivers digital services,'" VICE reports.
8. Read the lyrics to "The Snake" at his 100-day rally, again.
"It worked for Trump during the 2016 campaign. For many of his voters, 'The Snake' perfectly encapsulated their views of undocumented workers: Sneaking into the US under false pretenses and then immediately turning on the same people whose country they had entered. Trump stoked this idea by regularly citing heinous crimes committed by people who had come to the country illegally," CNN reports.
15. Switched on a missile defense system in South Korea.
22. Returned to New York for the first time since the inauguration.
Trump was met with protests when he arrived at the Intrepid Sea, Air and Space Museum. "By midday, the stops at the Peninsula and Trump Tower had been dropped from the schedule, and the trip had been shortened to Mr. Trump's appearance aboard the aircraft carrier, his feet barely touching New York soil," the Times reports.
24. Proposed cutting 95% of the budget for the Office of National Drug Control Policy.
So much for making America safe again!