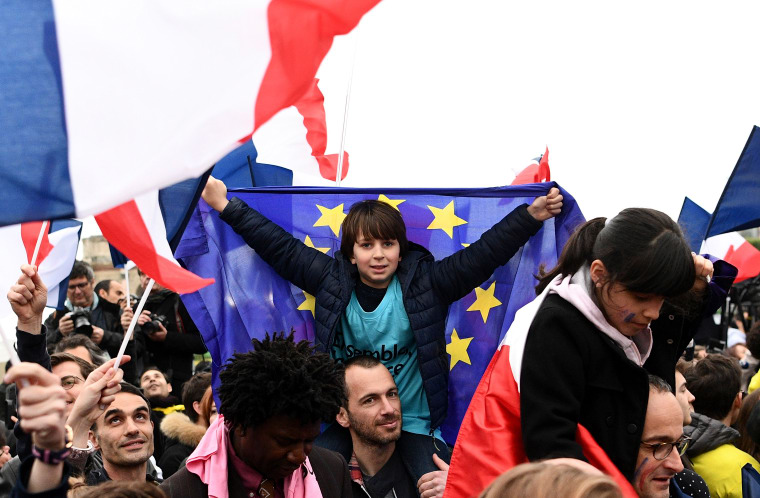 The whole world has been watching France for weeks, as a face off between the canidates Emmanuel Macron and Marine Le Pen began after the first round of voting in late April. Now, French exit polls that Macron has won the election with as much as 65.1% of the vote.
The French Prime Minister Bernard Cazeneuve announced that Macron had won the election several minutes after the polls closed, according to the Associated Press. Macron, 39, will be the youngest leader of France, short of Napoleon.
Le Pen called Macron to congratulate him on the win and gave her concession speech and thanked the 11 million people who voted for her, which, if accurate, is the largest voter support her party, the National Front, has ever had. She also has called her party France's opposition party.
For final results and totals of the French election, follow The New York Times.

BREAKING: French prime minister says Emmanuel Macron has won the French presidential election.

— The Associated Press (@AP) May 7, 2017