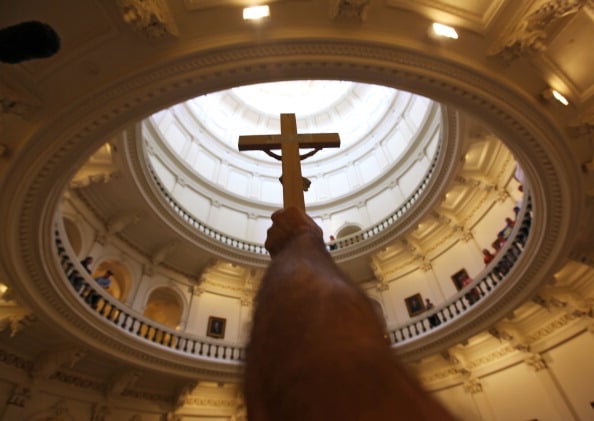 A proposed bill in Texas would allow for private and state-funded adoption agencies to reject applicants for adoption based on their religious objection to their sexual orientation or faith, NBC News reports. The bill, authored State Representative James Frank, is expected to come before the Texas Legislature this week.
Opponents of the bill say its discriminatory intent is unconstitutional. "This would allow adoption agencies to turn away qualified, loving parents who are perhaps perfect in every way because the agency has a difference in religious belief," said Catherine Oakley, a senior legal counsel for the Human Rights Campaign, told NBC.
In 2015, a federal judge ruled that the state foster care system was violating the constitutional rights of its children. Adoption experts say that the bill could require children in the foster care system to adhere to faith-based requirements and doesn't set up an alternative system for parents turned away by adoption agencies.

Five other states have laws that protect adoption agencies who turn away applicants based on religious objections, but only South Dakota's law includes adoption agencies who receive state funding. There are currently 17 pending bills that encourage discrimination in the Texas Legislature, according to the ACLU.