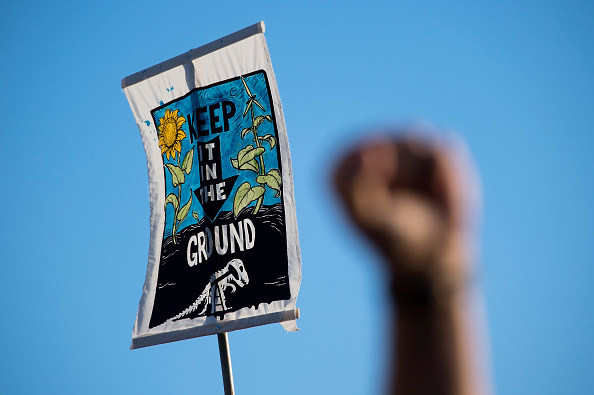 84 gallons of oil leaked from the Dakota Access Pipeline in South Dakota this April, the Watertown Public Opinion reported on Wednesday. The local South Dakota paper wrote that a leaky surge pump was the culprit that caused dozens of gallons of crude oil to spill just north of Crandon, South Dakota.
The pipeline is not yet in use, but when fully operational will be about 1,170 miles long and run from North Dakota to Illinois.
In the report, pipeline infrastructure expert Richard B. Kuprewicz said, "I don't want to make it sound like a major event, but the fact that you had oil leaving the tank says there's something not right with their procedures."
The Standing Rock Tribe, whose land and water supply the pipeline runs near, released a statement regarding the spill from Chairman Dave Archambault II:
"The Dakota Access pipeline has not yet started shipping the proposed half million barrels of oil per day and we are already seeing confirmed reports of oil spills from the pipeline. This is what we have said all along: oil pipelines leak and spill. Our lawsuit challenging this dangerous project is ongoing and it's more important than ever for the court to step in and halt additional accidents before they happen – not just for the Standing Rock Sioux Tribe and our resources but for the 17 million people whose drinking water is at risk."
The spill was reportedly cleaned up within the required amount of time, and Dakota Access will not have to pay a fine for the spill.