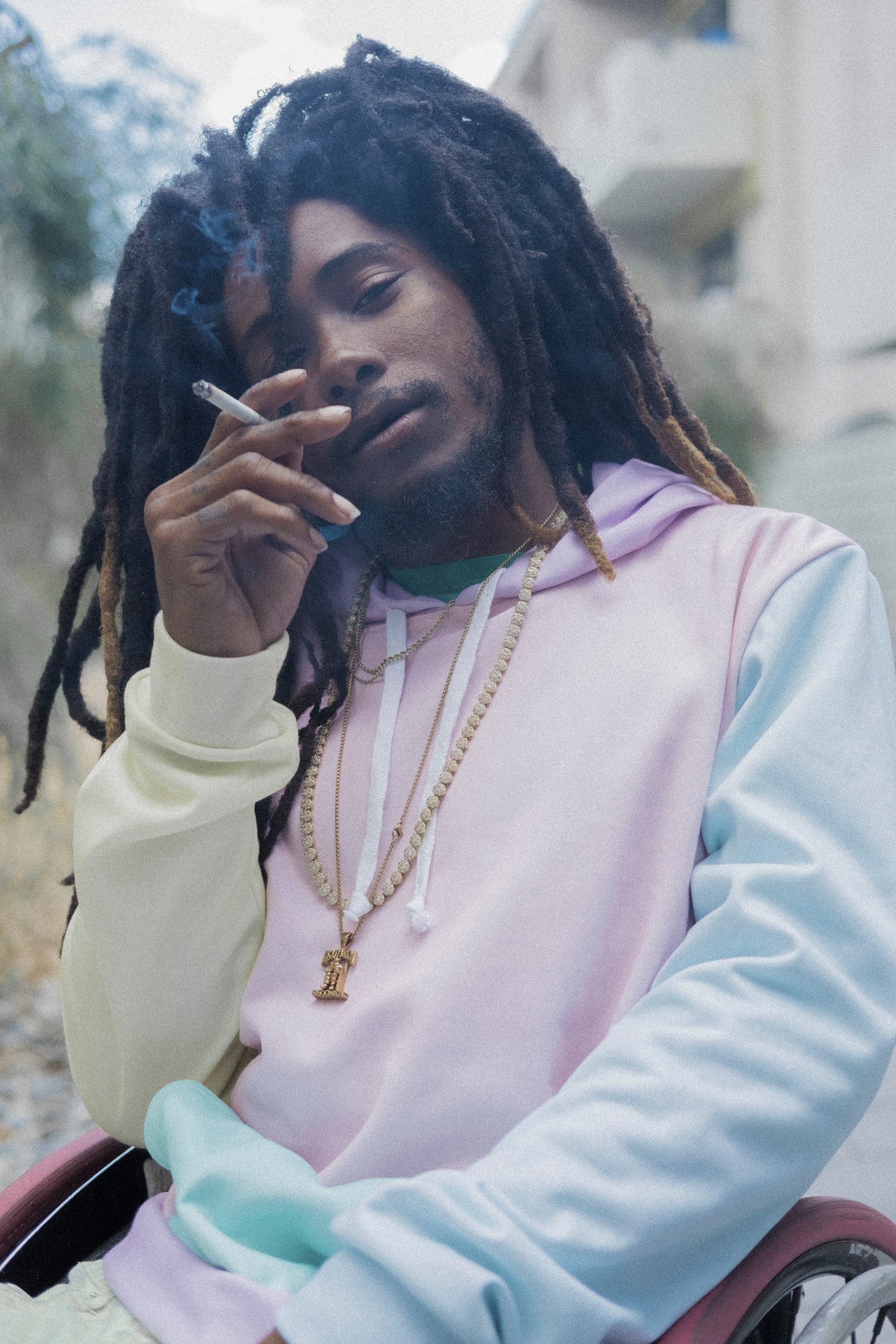 When Ethereal lays down a beat in his studio, he feels like he can truly be himself. The Atlanta rapper/producer is currently putting the finishing touches on his eighth album, Mankind, and, in a phone call to The FADER, reflected on his beginnings. "I knew rap music, I listened to it, but I didn't know anything about being a part of it…I was 16," he said. Fast forward a decade later, he's a member of Awful Records, and has created an off-kilter, video game-inspired sound that's pushing boundaries in the Atlanta scene.
Primarily working with a software called Reason in a humble home studio setup, Ethereal (known as "Obie" by friends) notably produced some of Playboi Carti's first few tracks ("YUNGXANHOE," "Lost," and "Beef") which sent the budding rapper flying. "I am lucky to sit back and think, In some way shape or form, I used my production to help [Carti] get to wherever he wanted," he reflected.
With seven artist albums under his belt, and switching between rapping, producing, and songwriting with ease, Ethereal feels he has nothing to prove. Yet, he remembers, "there was a time I had to prove my gangster and my street cred to people, until I realized who I was." The 27-year-old was born with Sacral Agenesis (also known as Spina Bifida), and has been waiting for his moment to address ableism in the music industry. "Honestly, sometimes I forget I have [Sacral Agenesis] and I more so just feel like this, different being," he said. "People will realize, This motherfucker's not playing around, he's actually what he says he is."
Ethereal opened up to The FADER about Mankind, his affinity for the WWF era, grappling with industry discrimination, and how he's pushed forward his post-genre approach.
How'd you get your start in music?
I started playing around with music with Micah Freeman, who is actually also from Awful Records, and is one of my closest friends. We shared a few classes together in high school and we used to always just make beats on the desk with our pencils, and, you know, he'd be freestyling. And at the time, I didn't know anything about rap. I knew rap music, I listened to it, but I didn't know anything about being a part of it, you know? Watching Micah, I remember the day I came to him, and I was like, Dude, you're great at this shit. I wanna rap too. Let's just make music, you know, I think something good could come out of this. I was 16. I didn't really realize that ten years later I would be a part of this independent record label.
He got me into Souls of Mischief. All the backpack stuff, all the classic stuff. Pharcyde. Doom — I fell in love with Doom's production, his story, the way he carries himself as like, this entity that it didn't matter whether his album sold or not, because he made that. And I really liked video game soundtracks.
I can definitely hear that video game influence in your production.
Video game music, anime soundtracks, stuff like that have kind of always followed me. I was super into racing games, specifically simulation racing games. Most of them are Japanese-made, and Japanese video game companies have what they call "sound teams" — a group of musicians that pretty much program all the music for these different games. I fell in love with video game soundtracks because there were no words. I remember when I started making music, like, I told myself, even amidst all the learning how to rap, I had always told myself that the kind of music I wanted to make was instrumental, drum and bass, jungle. I learned how to use a program called Reason, and it's very old school — not a lot of people use it, but I got Keith and Father onto it. They used to use Reason a lot in Europe to make house and garage and stuff like that — I was like, Wow, I can actually make the kind of music that I've always wanted to make now.
Your music generally has an off-kilter, dark feel to it — I've always wondered, how did you land on the name Ethereal?
It's funny, actually. It sounds really lame, but I was like, cruising through the dictionary one day when I was around 18 years old. I had just decided that I wanted to take music seriously, so in finding a name I pointed at random words, read them, and try to decipher whether they described me or not. And when I opened the dictionary the first word that I picked was "Ethereal": Something otherworldly, too delicate for this place. At the time it resonated with me, and it just kind of became who I am.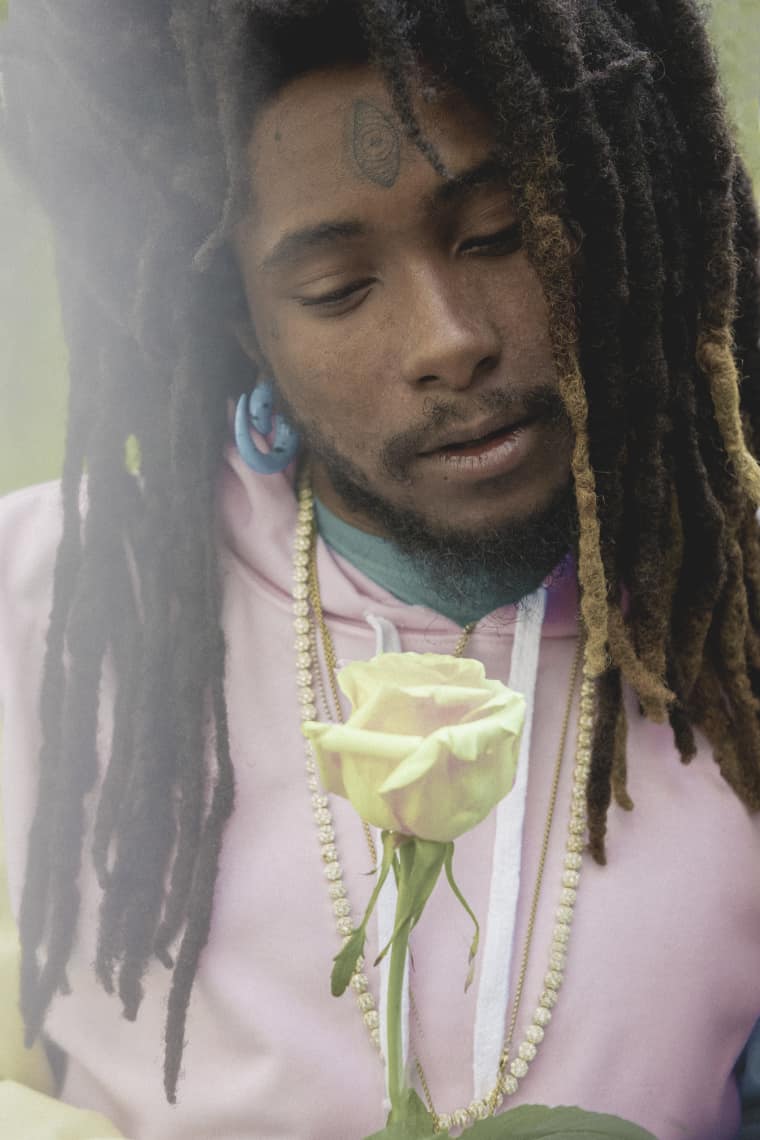 "I feel like I can actually be myself in production and it will resonate with people."
So you released "Rollin'" in March — the video and song are the first off your upcoming project, Mankind — what went into making that track?
I recorded "Rollin'" in December, right after we got back our first big Awful show in London. As I was recording and listening to that song, I was getting chills from it. When that happens, I know that's going to be something that people will hear, and it that it will affect them in that same way. I feel like it's is one of the best songs I've ever personally recorded, so I decided to make that the first official single for the album.
So I've noticed a Mick Foley theme in naming your projects — Cactus Jack in 2014, and now Mankind. What's the significance behind it?
When I was writing Cactus Jack, I was hanging with a good friend of mine — D. Frank — and he's a big inspiration and influence to a lot of people at Awful. We used to watch wrestling all the time, just on some like, We're drinking and smoking and shit's funny while we're making beats. But I realized that we grew up in a generation where, like, you couldn't really distinguish if the wrestling was fake or not. I mean everybody knew it was, but there were certain elements of it that were real. In wrestling they have this audition process where everybody sits down and they try to find your gimmick. And with Mick Foley, his gimmick was, you know, he was like this fat, goofy-looking white dude, but he was a very great athlete. So Vince McMahon decided to put this, like, ugly-ass mask on his face — which is gonna be my album cover — but they put that mask on his face to pretty much symbolize, like, Oh, you're this goofy-looking dude, let's give you a goofy gimmick. And Mick Foley ended up being one of the greatest wrestlers of all time, solely because he would actually go out and get hit with a chair in the head, or get his ear ripped off, or fall 20 feet from the top of a cage. When I started working on Mankind, I realized his audition story, and the way he came into wrestling and just became this force that everybody loved, even as goofy as he was, really resonated with my work and the album.
A few weeks ago on Twitter, you were explaining how the industry isn't ready to accept you for who you are. The Tweets have since been deleted, but, what spurred them?
Definitely — I deleted them because I was like, I shouldn't explain that on Twitter, I should wait until I get the proper outlet through an interview to really explain myself.
It had to do a bit with racism and ableism in the industry. With the racism aspect, I feel like I'm expected to rap and create things about certain shit that the rest of the world is. I think it's that people are acting things out to look the part, whereas I've done all of it, and I don't want to rap about that stuff. I also don't want to push my art on people, but it's hard when in my mind. In my heart I'm like, Yeah, I wanna put out a jungle album. But it's like, I'm from Atlanta, GA. How are people going to receive this? Is it gonna get the same exposure that my rapping would? When I rap — rapping is so easy to me and it's become something that I do to generate finances, honestly. But production, that's another thing. I feel like I can actually be myself in production and it will resonate with people, whereas if I try to be myself in rapping, people are like, Oh, what the fuck is this dude talking about.
And with ableism, it's definitely been tough. Being an artist with a disability, there's this idea that you have to prove any value to anybody. Like there was a time I had to prove my gangster and my street cred to people, until I realized who I was and I was like — like I said, I've done these things that people rap about, I don't feel the need to press it. It'll come out in my character. Honestly sometimes I forget I have [Sacral Agenesis] and I more so just feel like this, different being. People will realize, This motherfucker's not playing around, he's actually what he says he is. That's why I've taken so long to do pretty much anything, is because when I present something, I want to hit every corner that I need to hit. I'm working on a tour right now, and most people are probably like, How does a disabled artist perform or what do they do? But I know that if I just do them, I can be one of the first people to break out and shed light on the actual differences of the world.
I can imagine that really impacts the work you put out in the world.
That's been one of the main things with Awful — we all have each other's backs, and we all know that we don't have to worry about the next person, creatively. We've always just wanted to, like, show people how to be you. You don't have to go buy designer clothes and go to these parties and do all this shit. Make your own clothes, throw your own parties, do your own shit. I'd like to think that we've been a pretty cool influence in that way. People being themselves, people dyeing their hair the way they want, dancing the way they want. I know for me, personally, that's my main focus too, is to just show people. Because I know how to make the money, I know I'm good at the music, so I'm not really stressing about that. I stress the most on how I can, like, present myself in this way that will be so memorable.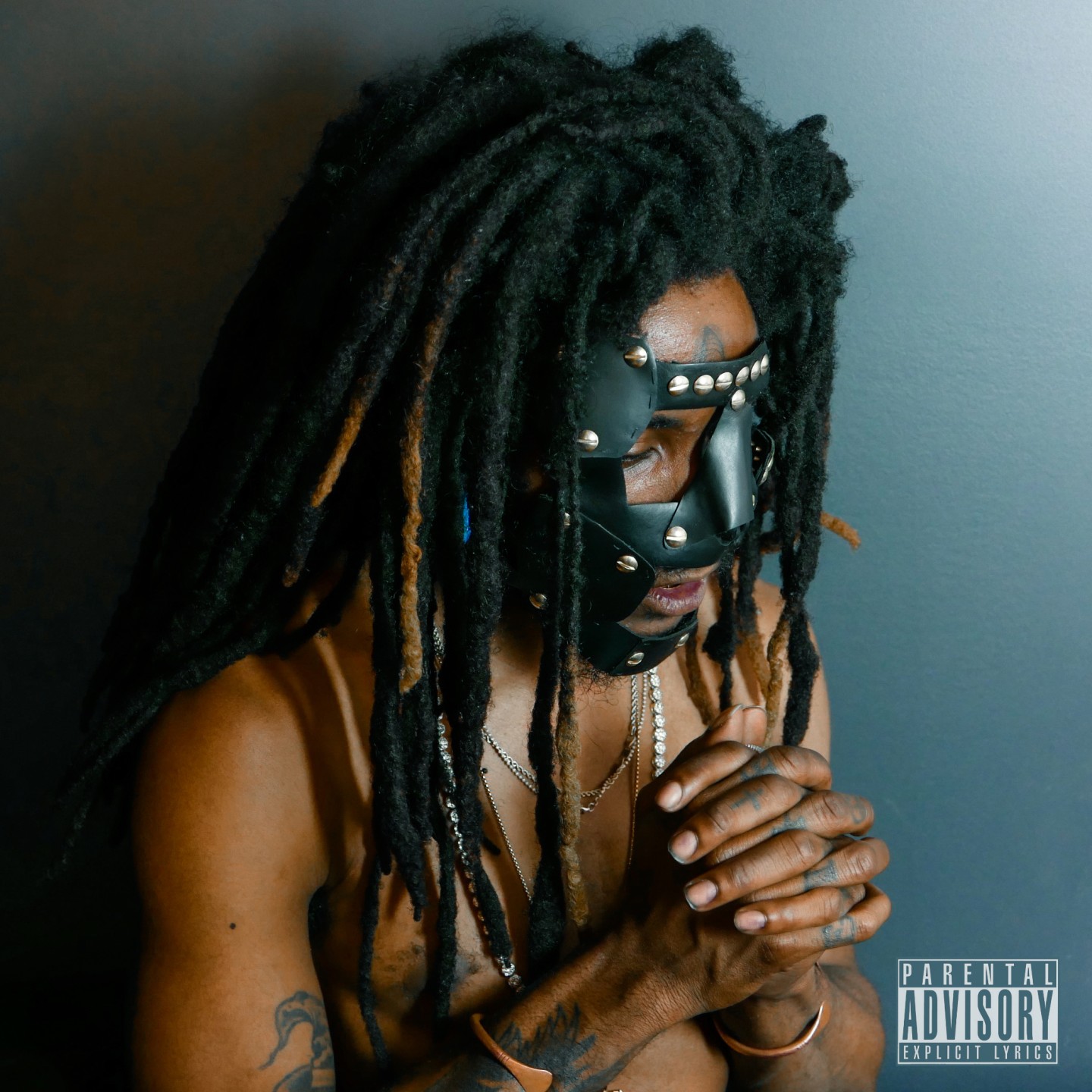 Ethereal's 8th studio album, Mankind, drops July 21st.