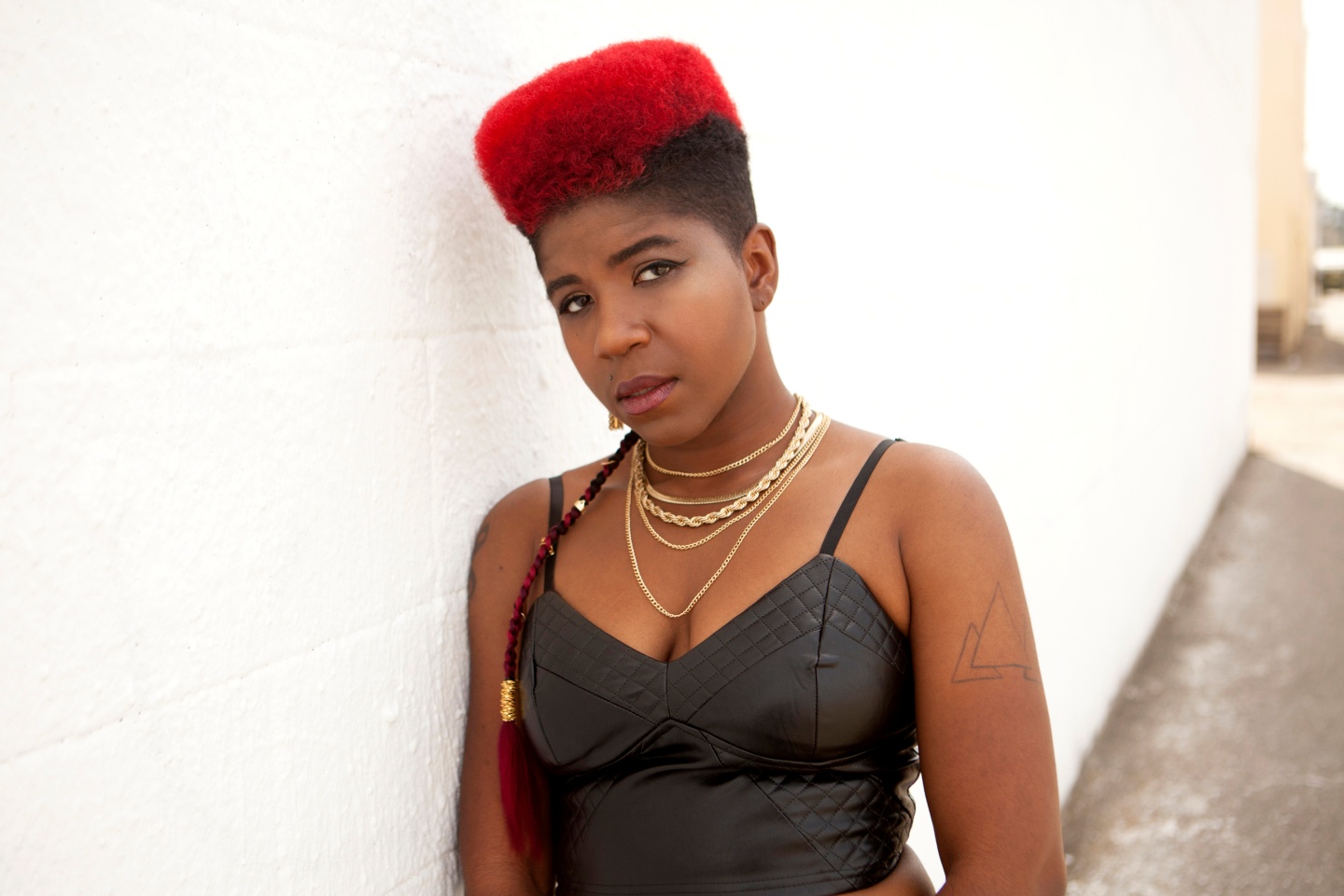 Seattle renaissance woman SassyBlack, previously one half of THEESatisfaction, will release her second solo album this June. Titled New Black Swing, it's the follow-up to No More Weak Dates. If her debut was entrenched in idealism, spontaneity, and a hopeful naiveté, New Black Swing is a slowed down, thoughtful foray into the idiosyncrasies of human attachment and vulnerability. On first single "Games," premiering on The FADER today, a playful melody and emphatic bass underscore SassyBlack's smoky vocals, evoking a sense of deep spatiality.
"'Games' is a gentle expression of lost love," Harris-White told The FADER via email. "An entangled story of confusion and understanding with a funky pop beat. For this song I'm very inspired by Vanessa Williams, Jody Watley, and Karyn White; it's an emotional testament with an easy-going feel."
New Black Swing is out June 23.