FADER Mix: RudeBoyz
The Durban, South Africa group have developed a tauter, tougher take on gqom, without sacrificing its nerve-igniting tension.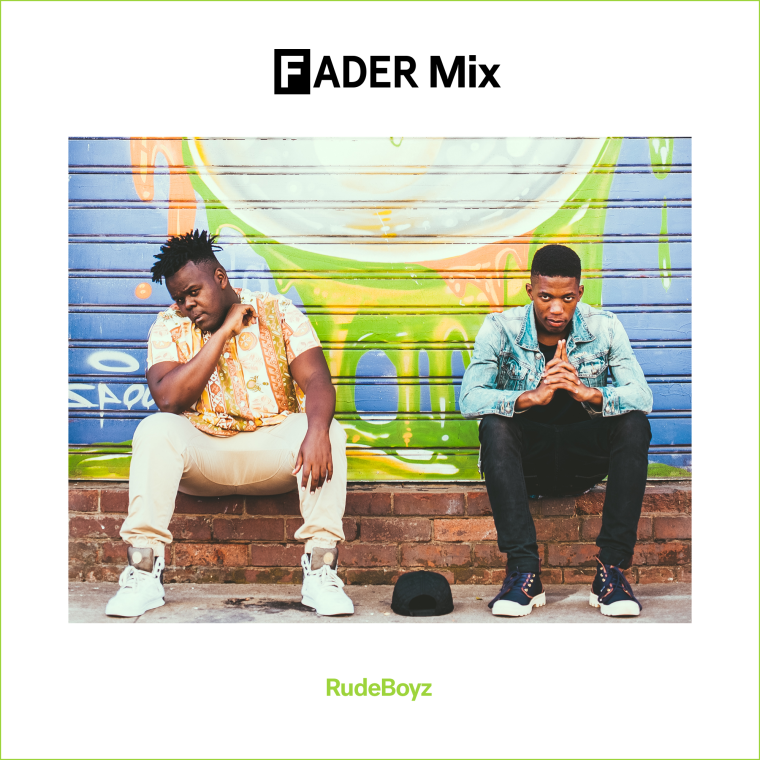 RudeBoyz are one of the pioneering production crews behind the South African dance music style gqom. Building on its slowed down, spaced-out beginnings, the Durban group have developed a tauter, tougher take on gqom, without sacrificing its nerve-igniting tension. On this week's FADER Mix, they demonstrate how they've stretched the sound, using heart-in-throat club heaters, sharp synth acrobatics, and, perhaps surprisingly, a rousing, summery remake of a Crystal Fighters track.
Listen below, and catch RudeBoyz on their U.S. tour dates. They were initially billed on RBMA New York Festival's gqom celebration, however flight issues put a stop to that. Instead, DJ Lag and DJ Twitty will hold things down at the party tonight.
Where are you right now? Please describe your surroundings.
We're sitting in Johannesburg airport at Cappello's restaurant. Making some new music for our U.S. tour.
Tell us a bit about this mix — what do you imagine people doing while listening to it?
People dancing to it and also learning different styles of gqom that we produce.
How did you get into making music together?
We were listening to tribal house, Afro Deep, and Durban kwaito. We found out that we have something common in music and loved the same styles and genres. We wanted to start doing our own thing making a new style of music.
Culoe de Song inspired us to make music, He got a great breakthrough worldwide when he was 18 years only. Locally, DJ Clock and DJ Celo inspired us.
How would you describe the RudeBoyz's take on gqom, and where do you want to take the sound?
As the gqom originators from 2011 to 2017 (we were all in the studio in 2011, trying to come up with something unique and different), our music has become more bass driven with more added vocals and synth elements.
What do the RudeBoyz have coming up in 2017?
We're finishing up an international EP as well as a local EP.
What's the last book you read that had a big impact on you? And why?
Moby Dick. I learnt that no matter how things are slowly, but never give up.
What's your favorite dish to cook and how do you make it?
We love to cook biryani at home.
Tracklist
Crystal Fighters (GqomWave mix)
RudeBoyz - Sweet (Instrumental mix)
DJ Cleo - leli Gqom
RudeBoyz - Power Flow
RudeBoyz & Distruction Boyz - Midnight
Okmalumkoolkat - Gqi (Produzced by RudeBoyz)
Dj Ligwa - Asambeni
RudeBoyz - Zyaphenduka