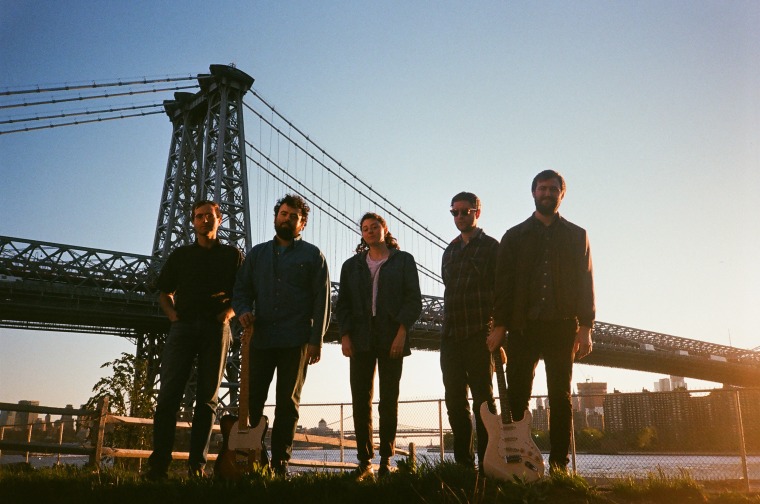 When Anna Zeemont and Andrew Aylward of Brooklyn-based band New Ones started playing together, they were a little nervous their songwriting styles might clash. But they didn't — instead, on their debut EP, which is out June 19, the two singers complement each other. Premiering today on The FADER is the perfect example of this: a pair of songs, one written by Anna and one by Andrew, both from the upcoming record.
The first is "Waiting," which features Anna's sweet vocals, tender songwriting, and a shredder of a guitar solo. "'Waiting' was the first of my songs that I brought to the band when we started playing together a little more than a year ago," Anna told The FADER via email. "Starting a project with two songwriters can feel a little risky because there's a concern that the songs might not mesh together, but 'Waiting' immediately felt like it fit in with the band's aesthetic. My guitar solo at the end is mostly improvised. When I perform this guitar solo live, it can feel scary and vulnerable to take up that kind of space as a woman in a pretty male-dominated music scene, but also empowering."
On "No Reply," Andrew's dad rock tones serve a groovy counter to Anna's gauziness. "This song was written during one of my countless mid morning coffee benders/writing sessions at home in the months leading up to the first New Ones practices," Andrew wrote. "Musically I was guided by the big stars of guitar rock's heyday, pick your decade. Lyrically, 'No Reply' is about growing up in D.C. and having weird summer jobs such as taking people's unwanted air conditioners to the dump."
If you're in New York, New Ones are playing at Berlin tonight and at The Glove June 5. Listen to "Waiting" and "No Reply" below.