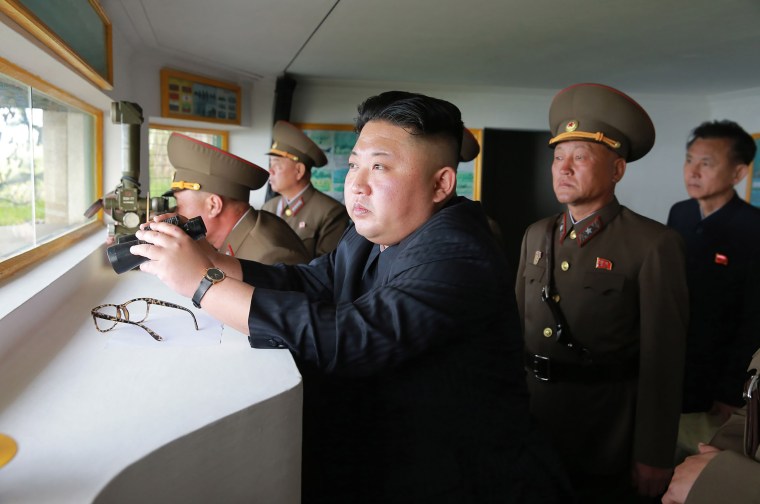 The United States Pacific Command released in a statement that they detected and tracked a North Korean missile at approximately 10:30 a.m. on May 13th. The missile, which was launched out of Kusung, ultimately landed in the Sea of Japan.
According to a report by The New York Times, the Japanese government reported that the North Korean missile reached an altitude of 1,245 miles during its flight. A ballistic missile with this range could reach U.S. military bases in the Pacific, according to missile experts.
Tensions are rising between the U.S. and North Korea, despite President Trump calling North Korean leader Kim Jong-un a "smart cookie" in a recent interview with Face The Nation. This was the first missile launched by North Korea since a new president, Moon Jae-in, has taken office in South Korea.
The White House sent out a press release later that same evening, addressing the reports:
"With the missile impacting so close to Russian soil – in fact, closer to Russia than Japan– the President cannot imagine that Russia is pleased."
The statement went on to call North Korea a "flagrant menace" and reiterated the group effort between Japan, South Korea and the U.S. to monitor the situation. The White House ended the release with a call for all nations to impose stronger sanctions against North Korea.
To follow the North Korea missile launch more closely, go to The New York Times.

We have range: projectile flew for 700 kilometers. Clearly a success for North Korea.

— Ankit Panda (@nktpnd) May 13, 2017