Look Inside The Spectacular World Of European Ballroom In These Vivid New Photos
Ewen Spencer's new zine shows how vogue is thriving in Estonia, Sweden, and Germany.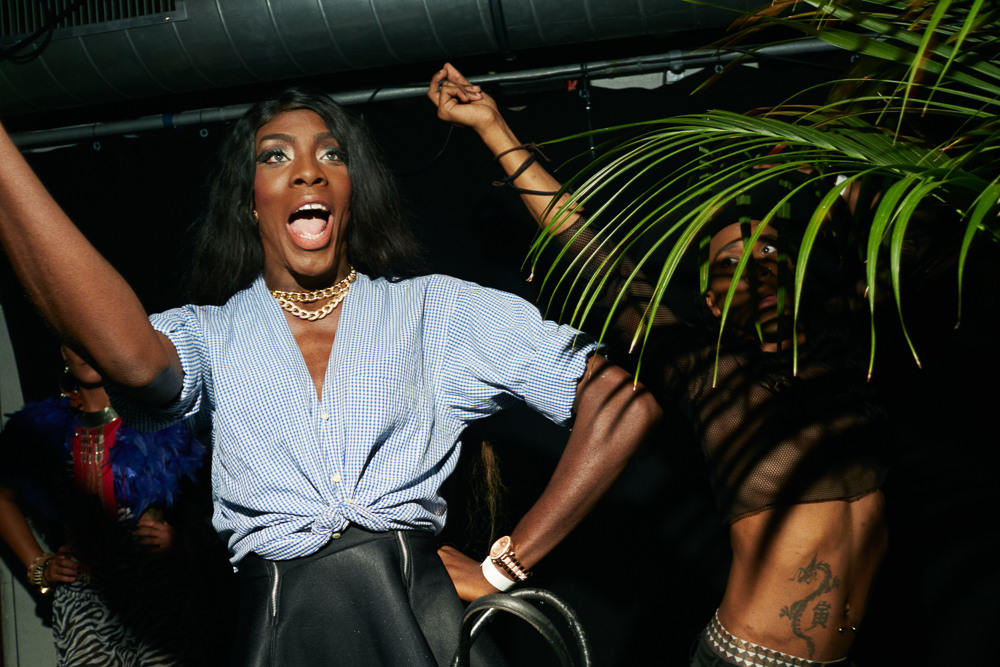 Ballroom culture has vogued its way into Europe in recent years with ferocity. Originating among the black and Latinx LGBTQ communities of Harlem in the 1960s, vogueing has since found its way into the mainstream thanks to Madonna's hit "Vogue," Rihanna's stage choreography, and FKA twigs's long association with the scene. In 1991, the documentary Paris Is Burning arguably did more than any other film or artist to propel the ballroom scene into the public imagination. But there's no way to experience vogueing quite like an IRL ball: structured like competitions, balls are where houses go head-to-head in judged contests, incorporating musical theater and fashion showdowns for extra drama. Today, balls are springing up in cities like Tallinn and St. Petersburg, giving new life to the culture in a whole new continent.

British photographer Ewen Spencer, whose work has explored U.K. subcultures like garage and grime, visited his first ball in Rotterdam in 2014. In a phone conversation in May, he remembers it as "refreshing," explaining: "No one was off their face, the hedonism was more in the energy and performance. That's their form of escapism, and that was the hook for me." As he gained an up-close and personal insight to multiple balls, Spencer was introduced to a world of mutual passion and togetherness not unlike the underground music scenes he's covered in the past. "It's creativity in the rave," Spencer says. "That moment of self-expression, escapism, love, sex, power that showcases the passion of life. And sweat, lots of sweat."

Balls are liberating expressions of self for dancers and audiences across the continent. "These are people who are taking advantage of the ability to move throughout Europe, mix, and celebrate," Spencer says. "If you're interested and you've got the nous, the passion, then you can get involved quite quickly. You can watch a video on YouTube for half an hour and then book a flight and cheap hotel and start making an outfit."

In his new photo zine Come, Bring, Punish, Spencer documents a subculture that is "always diversifying, and changing, and becoming something bigger, and more widespread." See some of the photos exclusively below.