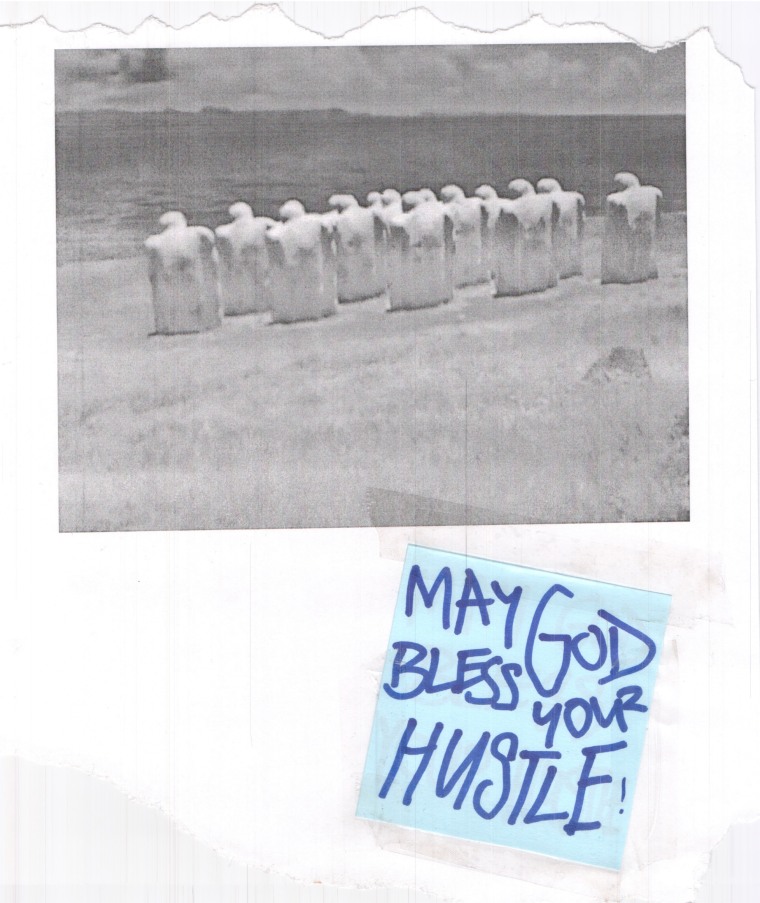 Mike's "Pigeon Feet," in both its audio and visual forms, is a meandering meditation on life as a young adult in the city. "When I heard the track, the line 'Walking through the desert looking for a God,' stuck with me. The desert was Brooklyn and we wandered," shared Lucy Malone, who shot the video entirely on film. Leisurely kinetic, the video captures Mike and friends floating across the varying landscapes of New York — train tracks, brownstone-lined blocks, kid-littered parks and playgrounds, semi-empty subway cars — as the New York rapper's resolute raps contend with mental and emotional obstacles while trying to remain confident, regularly coming up against Ls large and small in the process of reaching his full potential.
"Niggas want war with me, oh really, nah. By now would be normally done but I'm on," Mike declares at the close of the song, just as a noticeably more upbeat, almost-neon pitter-pattering rhythm takes hold, soundtracking scenes of his own live show. It's a testament to his hustle and determination paying off.
Premiering today on The FADER, "Pigeon Feet," comes with the announcement of Mike's new mixtape May God Bless Your Hustle, out June 21st. "The project's about maturing, leaving and arriving at new places. Places we already knew we was gonna go because we prayed for it, but like it's all about the journey of how you get there," he shared of the project over email. "The original title of the project was By the Water, but I've changed it to May God Bless Your Hustle for Mom, because she always comments that on my photos." Watch the video below.