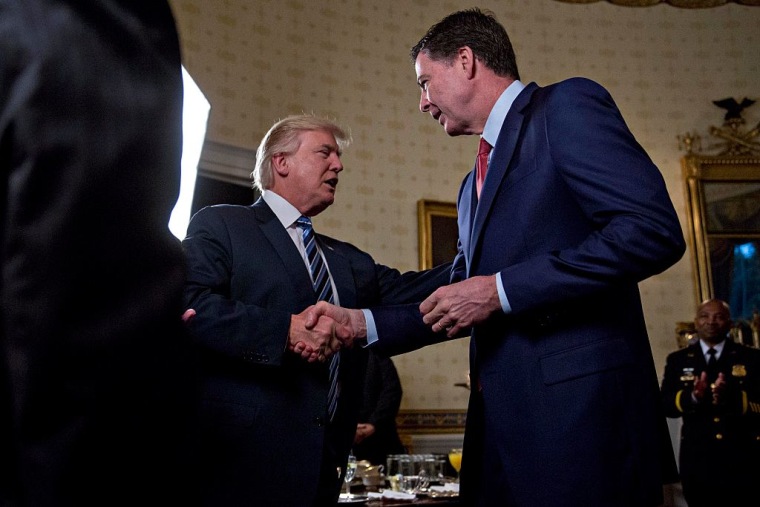 President Donald Trump asked former FBI director Jim Comey to stop investigating former national security adviser Michael Flynn, according to a report in The New York Times.
Comey detailed the president's request in a memo after he was called to the Oval Office for a meeting on February 14, a day after Flynn was forced to resign. "I hope you can see your way clear to letting this go, to letting Flynn go," the president said according to Comey's memo. Comey reportedly kept track of his conversations with President Trump in a trove of memos as he grew concerned that the President was attempting to influence the investigation. NBC News is reporting that Comey plans to go public with memos.
The White House denied Comey's version of events. "While the president has repeatedly expressed his view that General Flynn is a decent man who served and protected our country, the president has never asked Mr. Comey or anyone else to end any investigation, including any investigation involving General Flynn," the White House said in a statement. "The president has the utmost respect for our law enforcement agencies, and all investigations. This is not a truthful or accurate portrayal of the conversation between the president and Mr. Comey." The FBI declined to comment.
Trump set off a firestorm of controversy last week when he fired FBI director Comey. In March, Comey testified before Congress that the FBI was investigating possible collusion between Trump's 2016 campaign and Russia.