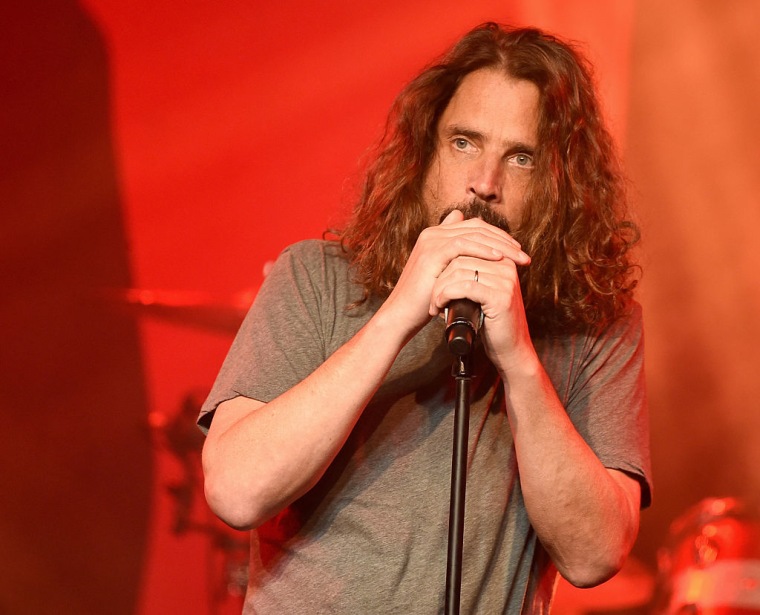 Chris Cornell, lead singer of the bands Soundgarden and Audioslave, has died aged 52. News of his death was confirmed to the Associated Press by his representative, Brian Bumbery.
Cornell died on Wednesday night, May 17, following a Soundgarden gig in Detroit. He had been tweeting about the show just hours before his death.
Bumbery described the passing as "sudden and unexpected" and said Cornell's wife, Vicky Karayiannis, and family were shocked. The statement asked for privacy and said the family would be working closely with the medical examiner to determine the cause of death.
Cornell first came to prominence as frontman of Seattle band Soundgarden. The group were a major part of the '90s grunge scene and released five albums before splitting in 1997. Their 1994 album Superunknown saw them become a huge success and earned them Grammys for the singles "Spoonman" and "Black Hole Sun."
After the split Cornell went on to form Audioslave in 2001 alongside members of Rage Against The Machine, as well as pursuing a solo career. His Timbaland-produced solo album Scream came out in 2009. Soundgarden reformed in 2011, releasing new album King Animal the following year.
Tributes to Cornell have already come in from his rock peers, including Led Zeppelin's Jimmy Page and former Jane's Addiction member Dave Navarro.
RIP Chris Cornell
Incredibly Talented
Incredibly Young
Incredibly Missed. pic.twitter.com/pKNI4tKiXz

— Jimmy Page (@JimmyPage) May 18, 2017
SO SO stunned to hear about Chris Cornell! Such a terrible and sad loss! Thinking of his family tonight! RIP

— Dave Navarro (@DaveNavarro) May 18, 2017
Sad 2 hear of Chris Cornell passing..great singer and artist... another blow…RIP

— Billy Idol (@BillyIdol) May 18, 2017
RIP Chris Cornell. Damn

— mark lanegan (@marklanegan) May 18, 2017
RIP Chris Cornellhttps://t.co/uXwYPsaFhW

— Lin-Manuel Miranda (@Lin_Manuel) May 18, 2017
A mutual friend called me and tells me my bro passed away. #RIPChrisCornell You are a great artist Love to Vicki and fam @nilerodgers pic.twitter.com/FhG0fhT0q1

— Nile Rodgers (@nilerodgers) May 18, 2017
RIP. So young. So sad 😞 pic.twitter.com/61JjmdVFDC

— Best Coast (@BestCoast) May 18, 2017
Update: May 18, 08:54 a.m. Detroit Police confirm Cornell's death is being investigated as a possible suicide
Police spokesman Michael Woody told the Associated Press that "basic things observed at the scene" led to this line of investigation. Cornell was discovered in the bathroom of his hotel room at the MGM Grand in Detroit by a friend who forced the door open. Cornell's wife Vicky had called the friend "and asked him to check on Cornell," Woody added.
The Wayne County Medical Examiner's office will make an official determination about the cause of death.