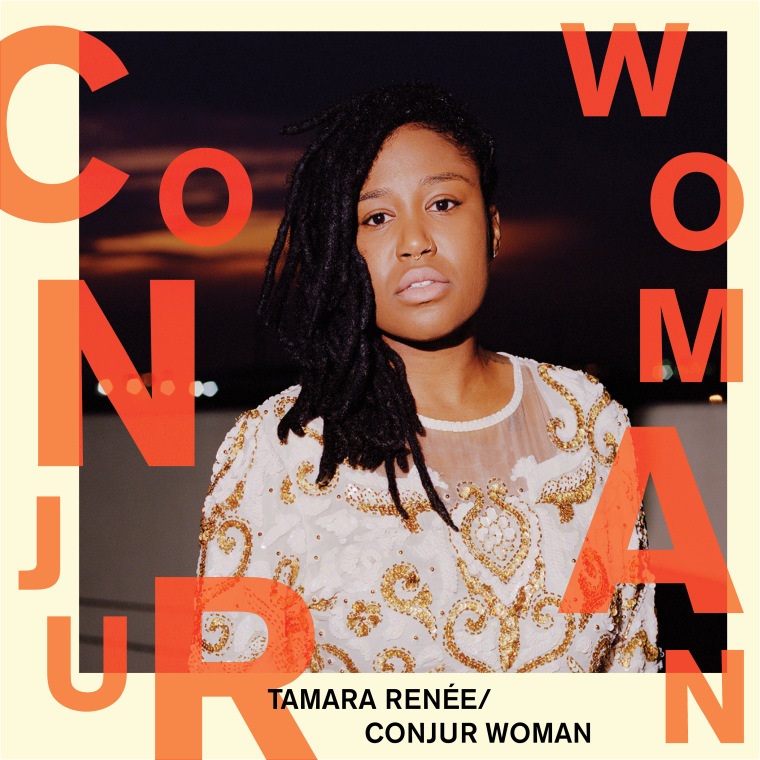 To move forward, Tamara Renée first had to return to her point of origin. "The journey of this album began in Harlem in my childhood home," she recently told me over email. From there, the rhythm-and-soul singer plotted accordingly: recording in Richmond, Virginia ("the land of D'Angelo," she said with a hint of a laugh) and the Brooklyn neighborhoods of Bushwick and Sunset Park. The outcome was her 12-track debut CONJUR WOMAN, a seductive soul-melting album that is premiering on The FADER today. Owing her creative catalyst to forebears like Alice Coltrane, Erykah Badu, Minnie Ripperton, and Marvin Gaye, Renée crafted a project that merges a modern brew of soul, funk, and jazz psychedelia with the kind of open-armed vulnerability that speaks directly to the heart ("CYCLES," "WELL," and "YELLOW 1" are particular highlights).
"At some point you have to let go. Whether it be music, relationships, or ways of being. So I'm learning about that as well. The constant flow of releasing. This dance of death. Now it is time for something new!" she said of releasing the album. "I worked with many people and I believe there is a lot of strength in collaboration. I want listeners to feel CONJUR WOMAN in their bones. And I want them to want to come back for more. Like water. I have a lot of respect for album making and there is nothing like an album that you can listen to from front to back. It can be a salve."
Stream the album below, or check it out on Spotify and Apple Music.