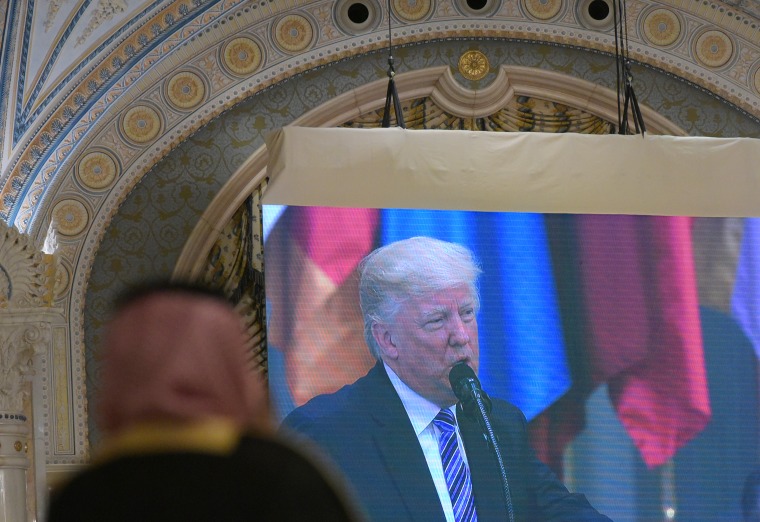 In a major speech Sunday, Trump told Muslim leaders to "drive out" the terrorists in their countries, according to reports from CNN. Trump is currently in Saudi Arabia for an Arab-Islamic-American summit with leaders from over 50 Muslim countries.
In his speech, Trump outlined the fight against terrorist groups not as a "battle between different faiths, different sects of different civilizations," but rather a "battle between good and evil." Trump also made the point to refer to the terrorist groups as "Islamist extremism" and "Islamic terror" rather than "radical Islam" which many outlets have interpreted as a departure from the Islamophobic language he employed on the campaign trail.
Trump then told Muslim leaders to uphold their responsibility in confronting terrorism in their own countries by saying they cannot "wait for American power," and that they must "decide what kind of future they want for themselves, for their countries, and for their children."
"A better future is only possible if your nations drive out the terrorists and drive out the extremists," Trump said. "Drive them out. Drive them out of your places of worship. Drive them out of your community. Drive them out of your holy land. And drive them out of this Earth."
Meanwhile, the Trump administration's continues to defend their Muslim ban in a federal appeals court even after the executive order has been halted by several federal judges.
You can read a full report of Trump's speech via CNN.