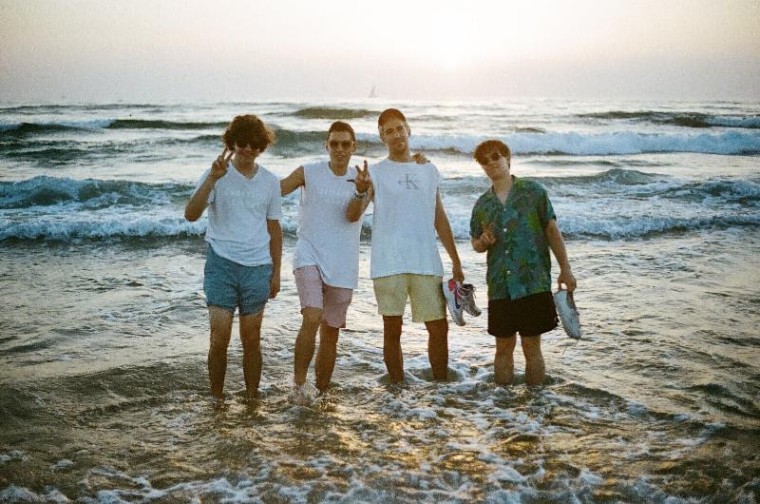 BADBADNOTGOOD are next up to contribute a mix to the long-running Late Night Tales series. The tracklist for their 21-track compilation features music from Stereolab, Thundercat, Charlotte Day Wilson, River Tiber, Lydia Lunch, the Beach Boys, and more.
The band covered the song "To You" by Canadian singer-songwriter Andy Shauf, which can be heard below. A six minute sampler for the mix, which is out on July 28, can be heard here.
A statement from the band reads: "Every track on this comp was either shown to us by an incredible person or made by one of our friends. These artists, as well as many, many others, have influenced us to create and kept our deep love of music alive. This mix will keep you company on a quiet night by yourself or with friends. You can check it out on the plane, the bus, a long walk, or any situation where you want a soundtrack for reflection and meditation."
Late Night Tales: BADBADNOTGOOD:
Boards Of Canada, "Olson"
Erasmo Carlos, "Vida Antiga"
Gene Williams, "Don't Let Your Love Fade Away"
The Chosen Few, "People Make The World Go Round"
Esther Phillips, "Home Is Where the Hatred Is"
Delegation, "Oh Honey"
Velly Joonas, "Käes on aeg"
Stereolab, "The Flower Called Nowhere"
Kiki Gyan, "Disco Dancer"
Admas, "Anchi Bale Game"
Francis Bebey, "Sanza Nocturne"
Thundercat, "For Love I Come"
River Tiber, "West" [ft. Daniel Caesar]
Charlotte Day Wilson, "Work"
The Beach Boys, "Don't Talk (Put Your Head On My Shoulder)"
Donnie & Joe Emerson, "Baby"
Les Prospection, "Lido"
Grady Tate, "And I Love Her"
BadBadNotGood, "To You" (Andy Shauf cover)
Steve Kuhn, "The Meaning Of Love"
Lydia Lunch: "You, Me and Jim Beam"