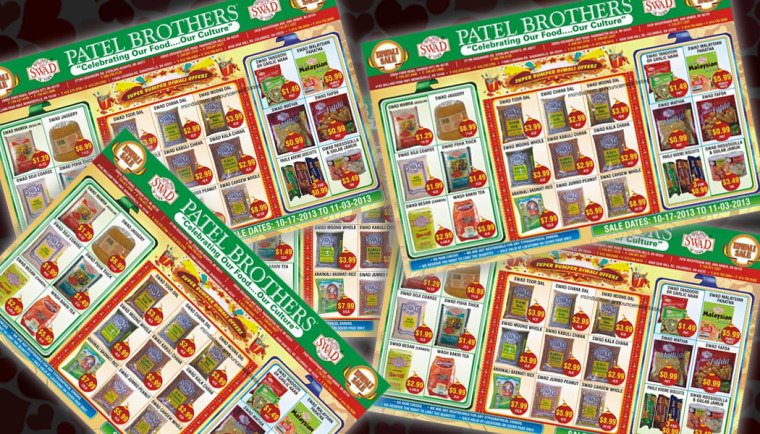 Mayukh Sen, Food52
"When he was 23, Mafat Patel headed for America," begins Sen's chronicle of iconic Indian grocery store The Patel Brothers. "It was an issue of appetite, mostly. His meals were the places where this alienation became most stark, dinners like small marches of misery, with American flavors he found difficult to find comfort in — nothing like the khichdi or curries he had grown up eating...Mafat began to notice that others in this demographic subset had similar feelings; they were young Gujarati men like him, far from home for the first time, knowing they couldn't forfeit their American livelihoods but still in search of any conduit to India. He took small solace in the fact that he wasn't alone, and began to wonder what he could do to solve this problem."
Barbara Bradley-Hagerty, The Atlantic
Stories about psychopaths are thrilling, but also fetishizing; this piece about a new clinic that attempts to cure psychopathy in children paints psychopaths in a new light: "'In the children's mental-health world, it's pretty much a terminal diagnosis, except your child's not going to die,' Jen says. 'It's just that there's no help.' She recalls walking out of the psychiatrist's office on that warm afternoon and standing on a street corner in Manhattan as pedestrians pushed past her in a blur. A feeling flooded over her, singular, unexpected. Hope. Someone had finally acknowledged her family's plight. Perhaps she and Danny could, against the odds, find a way to help their daughter."
Lynette Nylander, The FADER
In Nylander's interview with Sierra Leone-born, London-based stylist Ibrahim Kamara, the two of them discuss his formative years and what people get wrong about African fashion. "Unperturbed by African sartorial codes and Western stereotypes, 26-year-old Kamara used 2026 to reawaken a thought-provoking conversation around gender presentation and black masculinity."
Katherine Krueger, Fusion
Is National Mama's Bailout Day a scam? "When Sheritha Scott found out about National Mama's Bailout Day, she had reason not to trust it," Krueger wrote in her investigative piece about the program, and more. "She heard that local organizers were paying bail for mothers and caretakers in time for Mother's Day as part of a nationwide initiative, but she was worried that it was all a trap by the police. She feared she would turn herself in to make good on the warrants hanging over her head—all of them from traffic violations—only to be torn from her children."
Aisha Mirza, BuzzFeed
"Yesterday I stepped on a white woman's yoga mat by accident and she looked at me like she had woken up to me standing at the foot of her bed, like I had just suggested we murder her husband and run away together," writes Mirza in this striking and funny personal essay. "She looked at me like I had escaped from a zoo, like a hippo had found its way into this Brooklyn yoga studio and was casually waiting for the 8 a.m. class to begin. She looked scared, like she had just found out that the world really did end in 2012, and she had been going to yoga three times a week since then for no reason, because she is actually a ghost.
"She looked at me like I did not exist in her world; but here I was, and she did not know what to do with me."
Ann-Derrick Gaillot, The Outline
After the New York Times published an article about a hot new food trend, Jamaican beef patties, the internet was like 🤔. So Gaillot wrote a piece explaining the fetishization of "ethnic" food in the U.S.:
"For some people, the Times article was just another instance of witnessing foods for which they were once ridiculed for bringing to work or school, being designated as trendy. Ethiopian food hit it big with American foodies around 2012. Pho, a Vietnamese noodle soup, was the 'it' food of 2016 after a steady, multi-year rise in popularity. And poke, a Hawaiian raw fish dish long popular on the islands, has been sweeping the continental US for the past few years. And with each widespread wave of interest in these foods came their treatment as a newly-discovered sensation without history or cultural meaning."