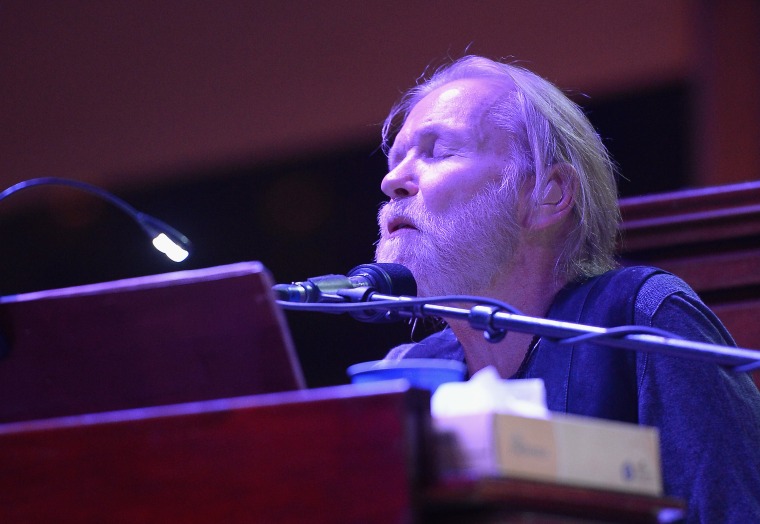 Southern rock legend and pioneer Gregg Allman of the Allman Brothers Band has died, according to reports from CNN. He was 69.
According to Michael Lehman, Allman's longtime friend and manager, the musician died Saturday from "liver cancer complications at his home in Savannah, Georgia, and he was surrounded by his family and friends." A funeral date has not yet been set, though he will be buried at the Rose Hill cemetary in Macon, GA, according to Lehman.
The Allman Brothers Band was a pioneering force for Southern Rock. Formed in 1969 by brothers Gregg Allman and Duane Allman, and Dickey Betts (vocals, guitar), Berry Oakley (bass), Butch Trucks (drums), and Jai Johanny Johanson (drums), the band's music was an innovative fusion of southern rock, blues, jazz, and country music. The band first found fame through their third album, a live release titled At Filmore East, and was inducted in the Rock-n-Roll Hall of Fame in 1995. After disbanding and reforming a couple of times, the group finally retired in 2014.
Cher, who was briefly married to Allman in the 70s, reacted to the news of his death on Twitter writing: "IVE TRIED…WORDS ARE IMPOSSIBLE GUI GUI💔 FOREVER, CHOOCH."