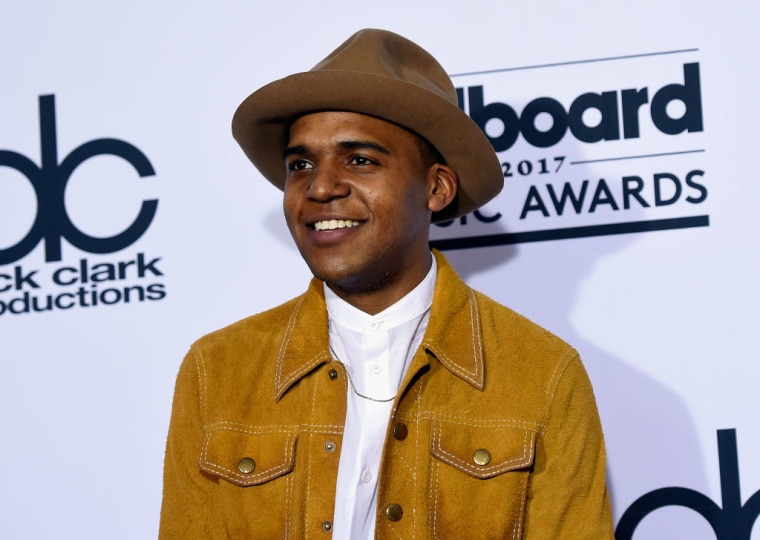 CJ Wallace, the 20-year-old son of Notorious B.I.G. and Faith Evans, has said that he is aiming to put out his own music later this year. Wallace is half of CJ And Jahad with younger half-brother Joshua Jahad Russaw and told London's Evening Standard that they have spent the past few months in the studio ahead of a release planned for late 2017.
"At a young age I always knew I wanted to do music, it was inevitable," Wallace told the newspaper. "My family have always had my back, whatever I've wanted to do they've supported. They were always giving me advice on what to do and how to go about things."
Wallace added that the pressure of having such a famous father "ends up being fuel for me, that's my advantage."
The last time fans saw Wallace was in 2009 when he took on the role of a young Biggie in biopic Notorious. He has since finished high school before returning to acting with a role in new movie Kicks.