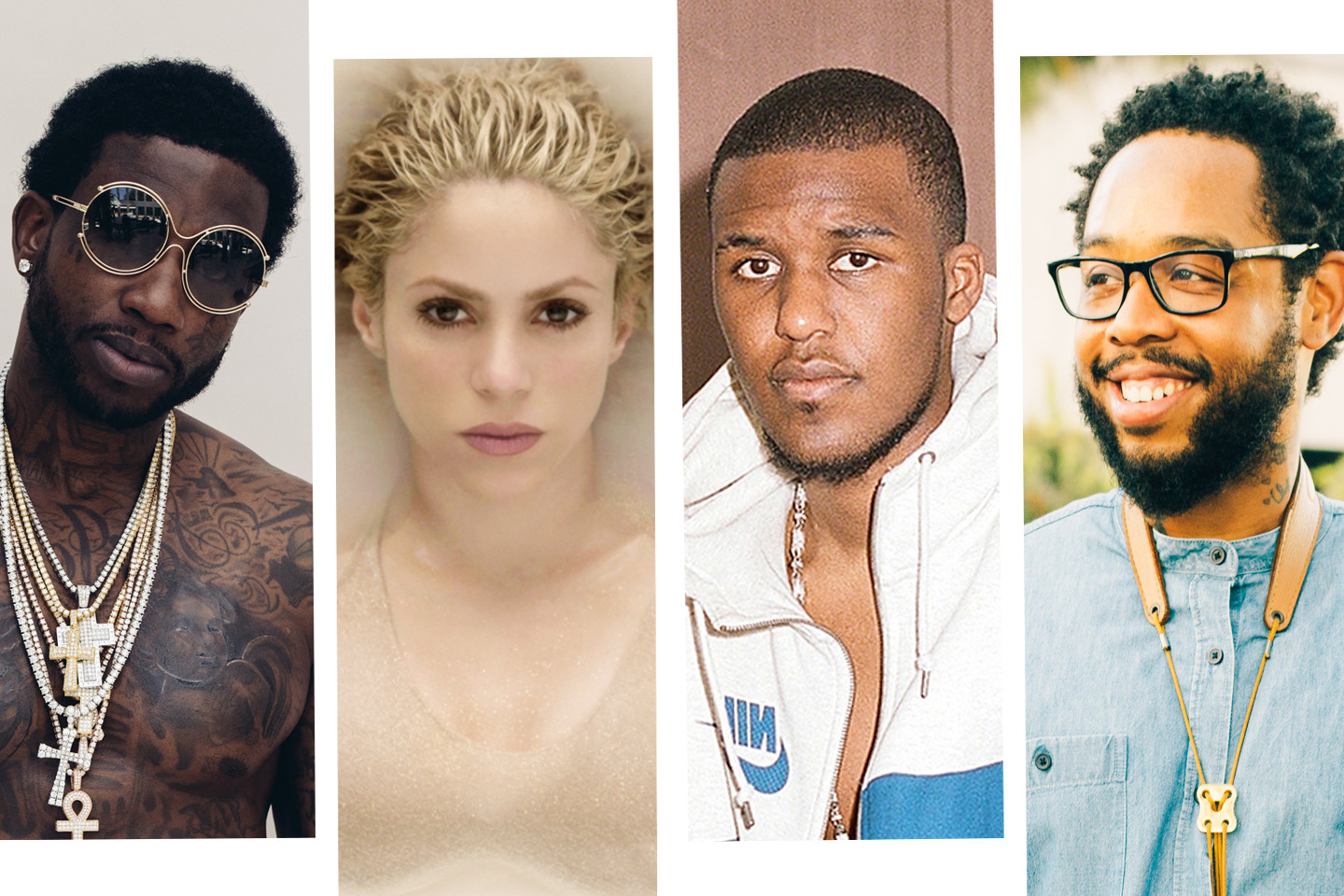 1. "Everything in life could always be better/ Don't settle for less 'cause then you miss out on more," Lil Yachty practically croons on "Better," our beachy favorite from Teenage Emotions. Stefflon Don hopped on for a verse, too — the whole thing just feels so romantic and true.
2. Gucci Mane, Metro Boomin, and Offset is a mighty trio. "Met Gala" has a steady beat and Offset's got a line that goes "Look at my boogers, they big as you."
3. Sounding a little more on the melancholy side than is typical for Popcaan and Davido, their collab "My Story" is literally about Snapchat. And it's good (duh).
4. A new Carly Rae Jepsen song is always a treat. "Cut To The Feeling" is huge-sounding, like all CRJ singles, and ideal for summer rooftop party love.
5. Shakira is an enduring icon, as evidenced by "Trap," off her new album El Dorado. It features Colombian singer (and total stud) Maluma, and is hold-me-close slow-dance-worthy.
6. The new record from Jlin is a total trip from go: side-one track-one "Black Origami" kicks off with loops, crashes, and nimble percussion, then churns into mind-melting techno.
7. On "New Path.", Novelist provides a hazy but powerful flow over subtle, melodic tones.
8. On "Marsupial Superstar," SahBabii boasts about how swaggy he is (true), sounding dreamy the whole time.
9. Glitchy and weird, U.K. rappers Brian Nasty and X7 play with old video game sounds for the moody "No Games Boy."
10. Terrace Martin's new band The Pollyseeds dropped its first single, "Intentions," a really smooth jazz-funk track featuring sweet vocals from Chachi.
11. Following even further in her big sis's footsteps, Noah Cyrus released a twangy song called "I'm Stuck." We predict this catchy country-pop hybrid will be a hit.
12. "Desire is like a flood that drowns you every day," goes James Vincent McMorrow's "Glad It's Raining," a soulful and sad reflection on lost love.
13. HVAC's exquisite hardcore demo EP peaks with "Hit My Limit," whose pace rises and falls in the most satisfying way.