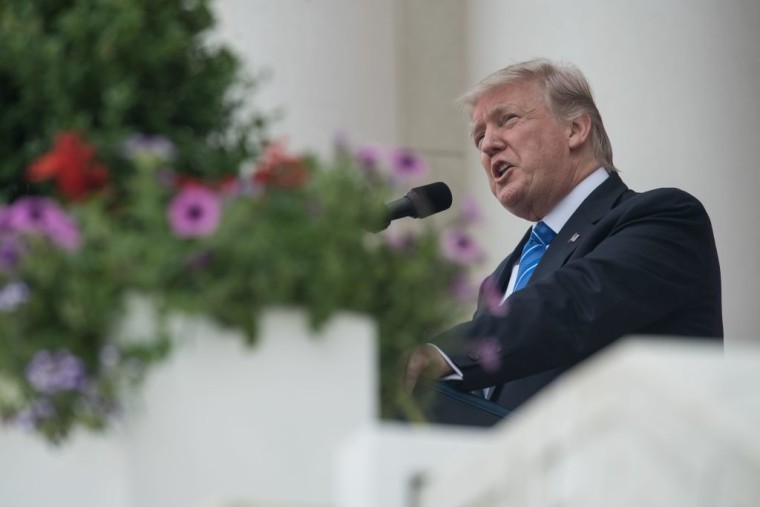 Two senior U.S. officials told CNN on Wednesday that Trump has decided to withdraw from the Paris climate accord, a landmark 2015 agreement to reduce greenhouse gas emissions signed by nearly every nation in the world.
On Twitter, after the news broke of his expected withdrawal, Trump wrote, "I will be announcing my decision on the Paris Accord over the next few days. MAKE AMERICA GREAT AGAIN!"
The withdrawal from the agreement would fulfill Trump's campaign promises, but the White House is divided on the action. On Tuesday, Trump met with Environmental Protection Agency Administrator Scott Pruit, who has advocated for withdrawal, and he will meet with Secretary of State Rex Tillerson, who supported remaining in the agreement, on Wednesday. Trump's chief strategist Steve Bannon has pushed the president to withdraw from the accord, but Ivanka Trump — and others outside of the White House like Elon Musk and Al Gore — have been urging Trump to reconsider.
According to Axios, Trump's decision to withdraw from the accord was influenced by a letter from 22 Republican Senators, including Majority Leader Mitch McConnell, in support of exiting the agreement.
The terms under which the U.S. would pull out of the accord are still being determined: A formal withdrawal from the agreement could take up to three years, while exiting the United Nations climate treaty that made way for the overarching Paris agreement would be more immediate.