UMFANG's New Single "Where Is She" Is A Subtle, Focused Body Shuffle
It's taken from the DISCWOMAN co-founder's forthcoming album, Symbolic Use Of Light, due out June 16 on Technicolour.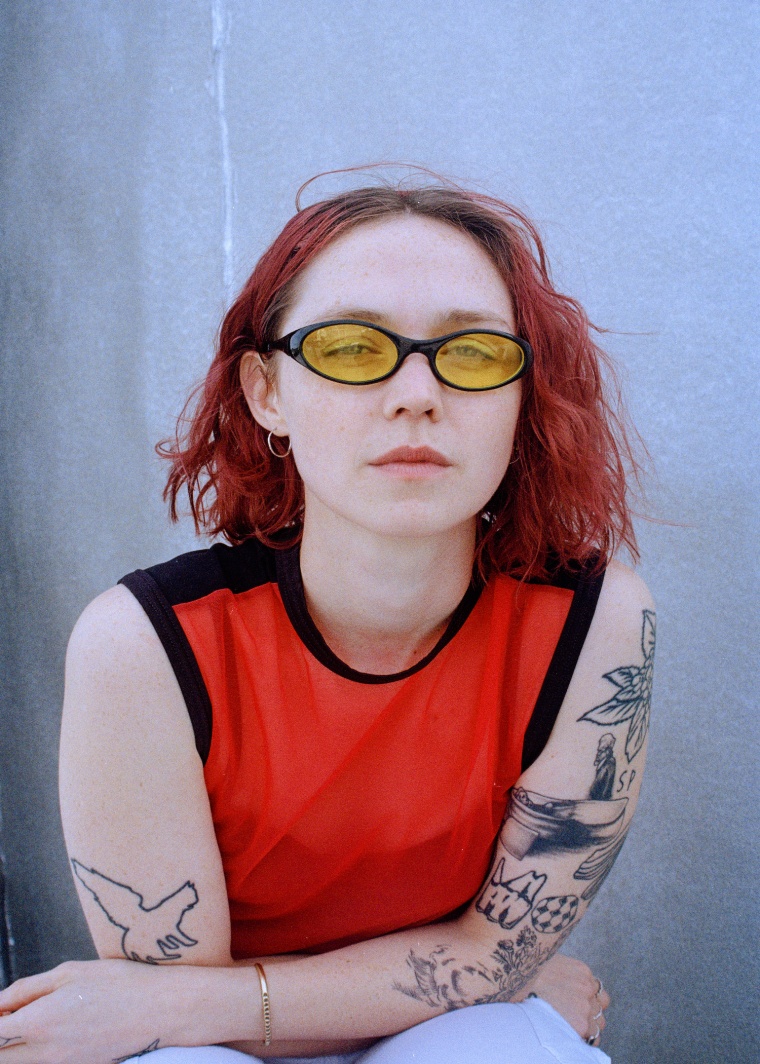 Sometimes the simplest movements are the most satisfying. A stretch of the calves while you're still blinking sleep out of your eyes. The brush of a finger against the nape of a neck. And, musically, the deft sleight of hand that is the loop. A circuit that repeats so seamlessly it's impossible to tell where it begins or ends. The loop that forms the backbone of "Where Is She" by UMFANG is the subtlest of body shuffles. It's the latest taste of the New York techno artist and DISCWOMAN co-founder's forthcoming album Symbolic Use Of Light. A couple of elements are incrementally added — a hi-hat here, a squeeze of acid there — but for the most part, the track's gaze remains resolutely, therapeutically, focused.
"This was made all on the DR-202 — just a simple loop!" UMFANG told The FADER over email. "The title refers to the feeling of being in a club and losing your friends for 15 minutes or maybe the whole night. I like that you can hide at the club and have your own experience if you want while still being among other humans. It also references trekking through the woods in Rashomon and the feeling of fear existing in the hunter and hunted."
Technicolour will release UMFANG's album Symbolic Use Of Light on June 16. Preorder it here.
Tour dates
June 2: Jack Dept @ Bossa Nova Civic Club, N.Y.C.
June 7: Lights Down Low @ Location TBA, L.A.
June 24: Trans Pecos, N.Y.C.
June 29: Roskilde Festival, Denmark
August 2: Dekmantel Festival, Amsterdam
August 26: MoMA PS1 Warm-Up, N.Y.C.