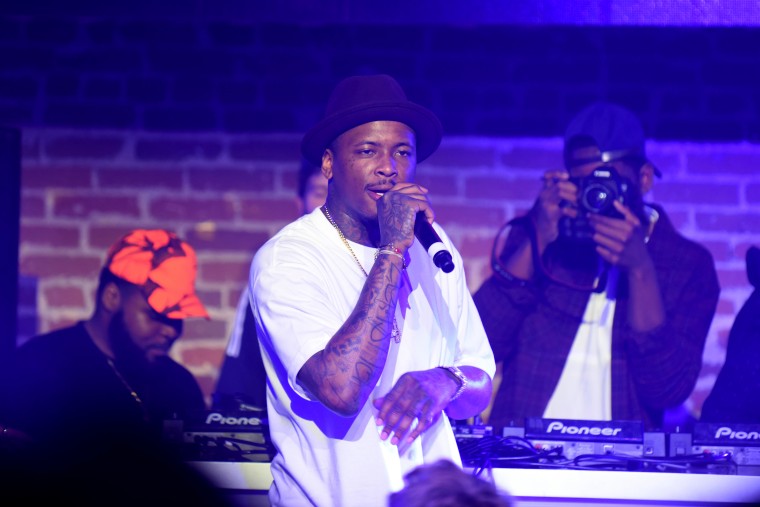 YG is relaunching his clothing line 4 Hunnid in the hopes of revamping it and turning it into a unisex lifestyle collection that will be seen as more than just tour merchandise. According to WWD, 4 Hunnid will expand from hoodies and t-shirts to also carry trousers, jackets, hats and other accessories.
Right now, 4 Hunnid is still partnered with Zumiez, but are looking to partner with more retailers. Everything in the line will be priced between $38 and $72 and is reflective of the culture that YG and 4 Hunnid's creative director Gavin Mathíeu grew up in around L.A.
Mathíeu told WWD that the relaunch will reframe the clothing line. "We really want to create a fashion brand."
In part of that effort, the line released during the New York Fashion Week: Men's events in July.
YG will be joining fellow Compton rapper Kendrick Lamar on Lamar's Damn. tour, this summer.