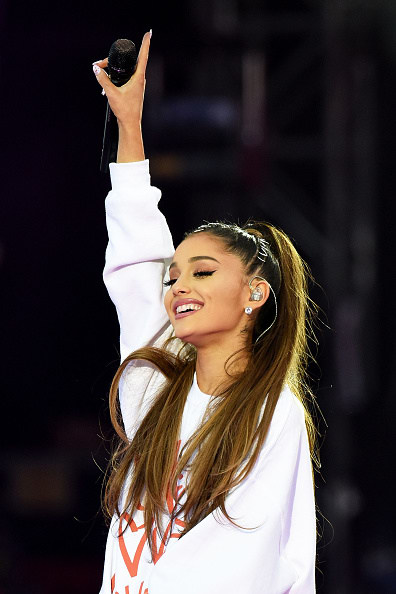 Following her One Love Manchester benefit concert on Sunday, Ariana Grande has released "Somewhere Over The Rainbow" as a charity single. The singer performed the Wizard of Oz tune to close out the concert. The show served as a benefit for the victims of the suicide bombing that happened at Grande's Manchester concert earlier this month.
Pitchfork reports that Grande is giving all proceeds from the song to the victims attack. She has also re-released "One Last Time" as a charity single.
During the concert, Grande was joined by Miley Cyrus, Justin Bieber, Coldplay, and more. The show ended up raising millions for those affected by the attack.
Listen to Ariana Grande's cover of "Somewhere Over The Rainbow" below.