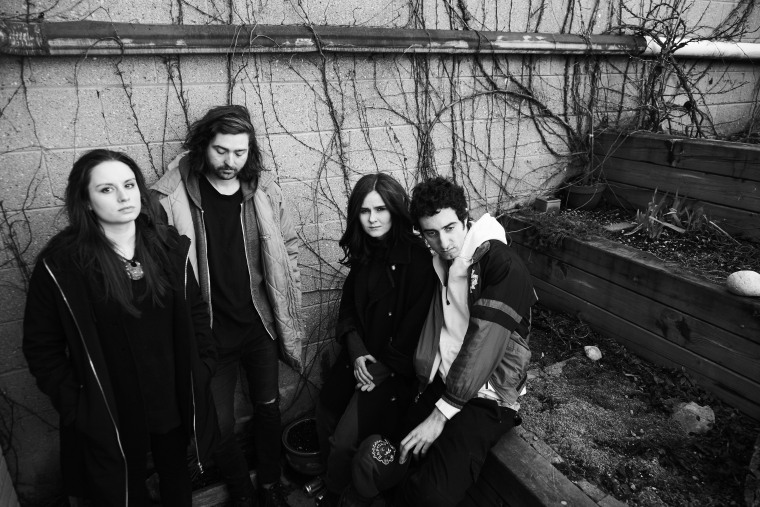 Toronto's Bad Channels came up together in a graffiti-covered party house in Kensington Market — where all the grimy smoke shops are — and that's where they made their EP, Lost Time I. Premiering today on The FADER, Lost Time I is a moodily sparkling new wave-y collection that's equally about having the best time ever growing into adulthood with your friends, and losing that glowing, invincible feeling.
"The songs on the EP were written over a span of about five years, so the themes in the songs sort of became richer and more detailed with age," Nick Grottick wrote in an email to The FADER. "When we started writing them we were in our early 20s, at that age when you feel like your friends are your gang, and you're all the coolest people on earth and you'll always stay together and be cool forever. In the beginning, the songs were sort of a celebration of our group, and not really much beyond that. As life generally goes, close friends drift. As we worked on the record and that disintegration began to happen amongst us, the songs took on a different tone, less of a celebration and more like a eulogy.
"That experience was also the inspiration for the album art. We thought a discarded 'The Warriors' style jacket or just a lone person wearing one in the middle of nowhere without any other members in sight was the perfect representation of that feeling." Listen to Lost Time I below.