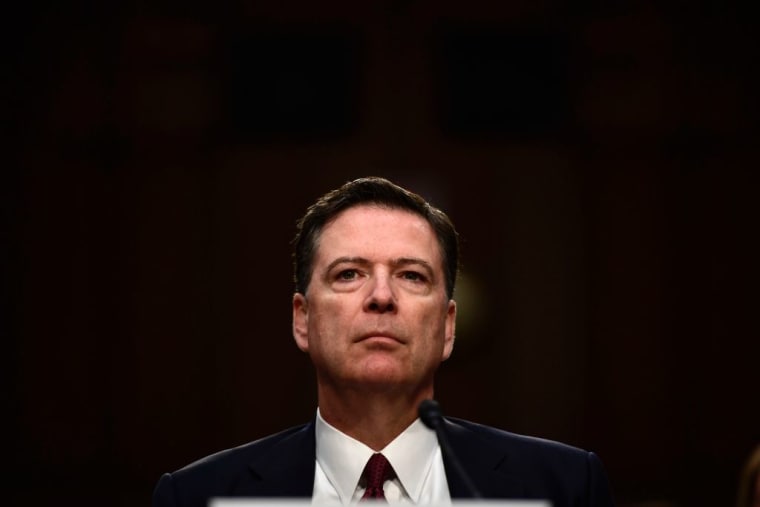 On Thursday morning, former F.B.I. Director James Comey appeared before the Senate Intelligence Committee to field questions about his meetings and conversations with Trump.
During his testimony, Comey confirmed his belief that Russia interfered with the U.S. presidential election at the highest levels. "They did it with purpose, they did it with sophistication," Comey said. "There is no fuzz on that." Comey also warned that Russia would continue to try to influence U.S. politics. "They'll be back," he told the committee.
For the first time, Comey confirmed that the F.B.I. is looking at Trump's actions as part of the larger investigation into whether his campaign colluded with Russia to interfere with the presidential election. Comey said that Trump's actions were within "the scope of" of the bureau's investigation. Michael Flynn, the former national national security advisor who was fired in February, was also under criminal investigation at the time of his firing, Comey said.
Comey said that he began taking notes about his conversations with Trump after their first interactions, explaining that he thought the president might lie about what was said. When asked if he had seen Trump's tweet claiming to have tapes of their meetings, Comey replied, "Lordy, I hope there are tapes."
Senate Republicans, including Marco Rubio, pressed Comey regarding why he didn't discuss his conversations with Trump with White House officials or the White House counsel office if he believed the conversations to be inappropriate. "I don't know," Comey said to Rubio. "I think the circumstances were such that I was a bit stunned and didn't have the presence of mind."
At one point, Comey was asked, point blank, if he believed Trump colluded with Russia. "That's a question I don't think I should answer in an open setting," he replied.