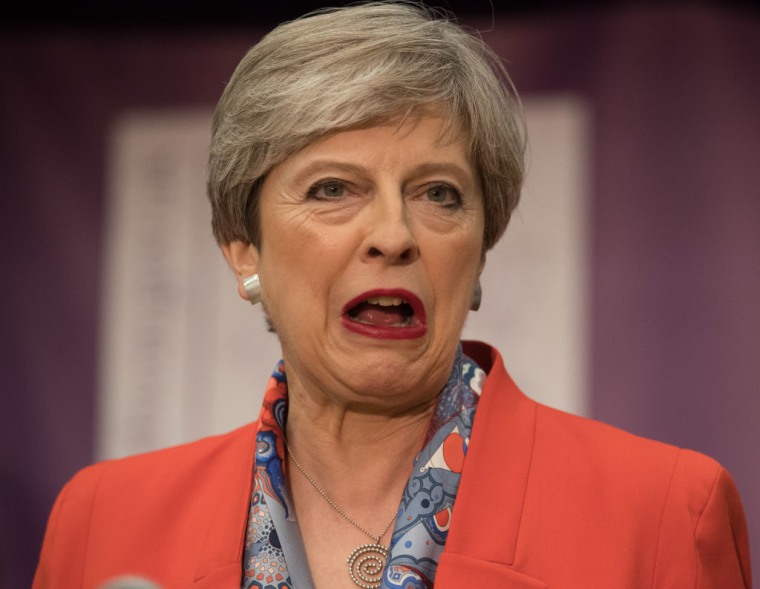 Theresa May will stay on as Prime Minister of the U.K. after striking a deal with Northern Ireland's Democratic Unionists Party. This unofficial coalition came after the Conservatives failed to gain a majority in an election that ended with a hung parliament.
May visited the Queen of England at Buckingham Palace around 12:30 p.m. BST on Friday to gain permission to form this government, having worked overnight to strike a deal with the DUP. With 10 seats in the general election, the DUP was able to help the Conservative party make the 324 seats needed for a majority in parliament.
Speaking outside 10 Downing Street this morning, May said the Conservative party and the DUP will work together, having "enjoyed a strong relationship over many years." A short speech that ignored the Conservative losses in the election ended with May saying it was time to "get to work."
Prior to May's meeting with the Queen, a DUP told The Guardian: "We want there to be a government. We have worked well with May. The alternative is intolerable. For as long as Corbyn leads Labour, we will ensure there's a Tory PM."
Both Corbyn and Liberal Democrat leader Tim Farron, meanwhile, had called for May to resign following the election result.