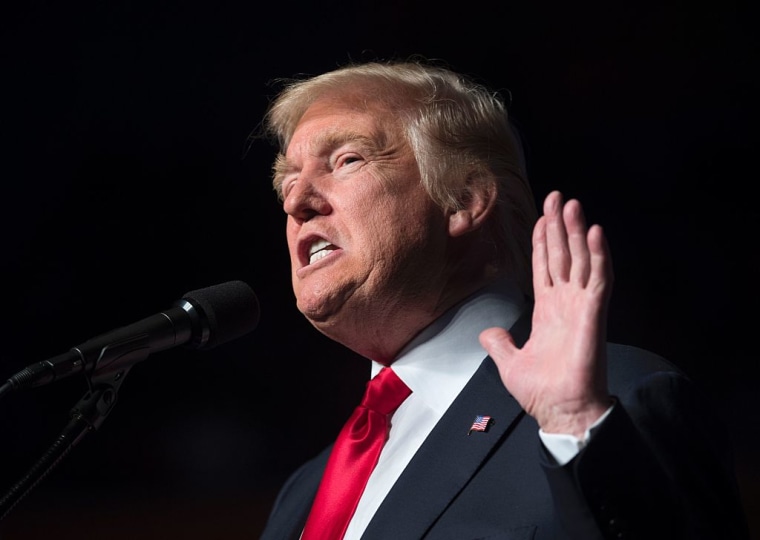 District attorneys from the state of Maryland and District of Columbia have filed a lawsuit accusing President Donald Trump of violating the United States Constitution by accepting payments from foreign governments.
Such sums of money would violate the Emoluments Clause, which prohibits presidents from taking money from other government leaders without the permission of Congress.
Washington D.C. Attorney General Karl Racine announced the lawsuit in a press conference on Monday. It will make the argument that foreign officials from countries like Saudi Arabia are patronizing Trump's privately-owned properties in order to win favor with the president.
The controversy has been stewing since Trump was elected. Trump claimed that he was placing his business assets into a blind trust controlled by his adult sons, but it was revealed that he was permitted from accessing money in that arrangement at any time. In May, an artist projected the text of the Emoluments Clause and the words "PAY BRIBES HERE" onto the entrance of the Trump International Hotel in Washington D.C.
"We are a nation of laws, and no one, including the president of the United States, is above the law," Racine said according to CNN. "What are we to do, sit back and let the president police himself?"
The suit also argues that Maryland and D.C. are being harmed economically by being forced to compete for business with Trump properties, which have an advantage thanks to the President's position of power.
Maryland Attorney General Brian Frosh said that they would ask for Trump's personal tax returns as part of the discovery for the case.
In January, the Citizens for Responsibility and Ethics in Washington (CREW) filed a similar lawsuit against Trump, which the Justice Department is attempting to have dismissed. CREW will act as outside counsel on the new lawsuit.