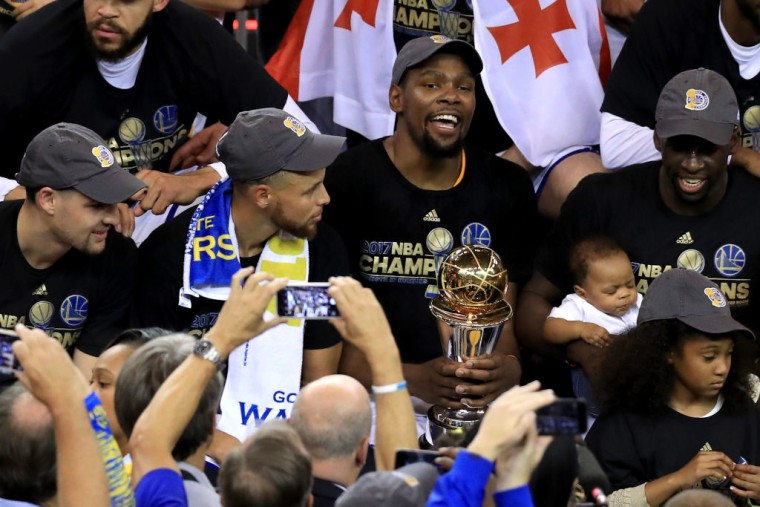 Despite multiple reports, including NBC, that the team had decided against the traditional winners visit to the White House, a representative for the Golden State Warriors told NBA.com that they hadn't made a decision.
"Today is all about celebrating our championship," the organization said in a statement, adding that they have not received an invitation to the White House. The statement added the organization would "make those decisions when and if necessary."
Suggestion of the team's boycott first broke shortly after the Warriors secured their win on Monday night.
The Golden State Warriors voted unanimously to skip their entire visit to Donald Trump's White House.

As woke as any team in sports.

— Shaun King (@ShaunKing) June 13, 2017
Various members of the Warriors have been critical of the President in recent months. Coach Steve Kerr called Trump a "blowhard" and "ill-suited" for the office he holds.
Meanwhile, Warriors MVP Steph Curry responded to UnderArmour CEO Kevin Plank's assertion that Trump is a "real asset" to America by joking, "I agree with that description, if you remove the 'et'."
A representative for the Golden State Warriors was not immediately available for comment.