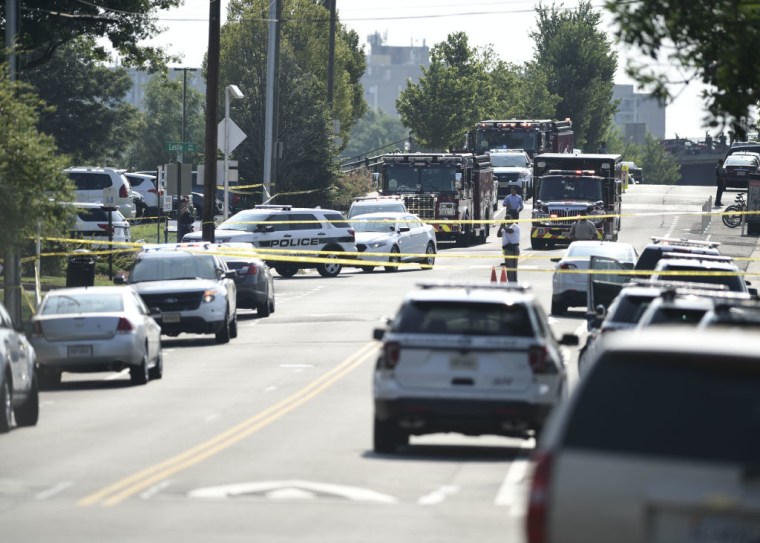 Steve Scalise, the majority whip of the House of Representatives, is reportedly among "at least five" people who were shot in Alexandria, Virginia early Wednesday morning, CNN reports. Two law enforcement officers and a congressional aide were also injured in the shooting, which took place at a practice for the Republican congressional baseball team.
Roger Williams, a House representative from Texas who is one of the coaches of the baseball team, issued a statement on Wednesday, confirming that one of his staff members had been injured in the shooting and is receiving medical care.
Michigan Rep. Mike Brown told The New York Times that the gunman was standing outside of the fence line behind third base when he opened fire with a rifle. According to congressional sources, at least 50 shots were fired. Police said that the gunman was shot and wounded and taken into custody.
Rep. Mo Brooks told CNN that the shooter appeared to be a white male, adding, "I saw him for a second or two," and said he believed the weapon was semi-automatic. Virginia gun laws allow for open carry of long guns and hand guns. No permit is required for concealed carry of long guns and the state does not require background checks, licensing, or registration of firearms.
James T. Hodgkinson, a 66-year-old from Belleville, Illinois, has reportedly been identified as the shooter.
In a live statement after the incident, Trump said that Hodgkingson had died from his injuries and praised the "heroic" actions of Capitol Police officers.
According to a statement from Bernie Sanders, the shooter had previously volunteered on the Vermont Senators 2016 presidential campaign. "I have just been informed that the alleged shooter at the Republican baseball practice is someone who apparently volunteered on my presidential campaign," he wrote. "I am sickened by this despicable act."
This story is developing and will be updated as new information becomes available.