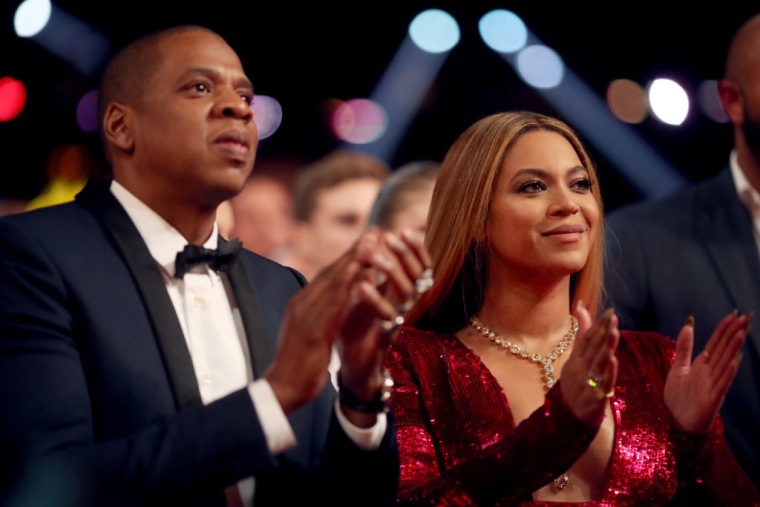 The Grammy Awards will be decided through online voting for the first time ever in 2018, The L.A. Times reports. The Recording Academy has eliminated the paper ballot and hopes that the switchover to a digitized voting process will increase participation from younger members. The Recording Academy has also added review committees for rap, contemporary instrumental, and New Age categories, as Pitchfork points out.
Fans and artists have criticized The Grammys in recent years for being dated and out-of-touch. In 2014, Macklemore publicly apologized to Kendrick Lamar after his The Heist album beat out Good Kid M.A.A.D. City for Best Rap Album. During the most recent ceremony, Adele suggested that Beyoncé's Lemonade should've won Album of the Year in her acceptance speech for the award.
Frank Ocean neglected to submit his Blonde album for consideration to the Recording Academy, and wrote on his Tumblr. "USE THE OLD GRAMOPHONE TO ACTUALLY LISTEN BRO, I'M ONE OF THE BEST ALIVE. AND IF YOU'RE UP FOR A DISCUSSION ABOUT THE CULTURAL BIAS AND GENERAL NERVE DAMAGE THE SHOW YOU PRODUCE SUFFERS FROM THEN I'M ALL FOR IT."
"There may be certain genres within our awards categories where the demographic that tends to participate in making that particular music might be more tech savvy in general, or might have more of a mobile lifestyle than certain other genres, and we think this might appeal to those folks," Recording Academy Vice President Bill Freimuth told BuzzFeed News on Wednesday.
The 60th Annual Grammy Awards will take place on Sunday, January 28, 2018 at Madison Square Garden in New York City, returning to the East Coast for the first time in 15 years. The nominations will be announced on November 28.